If you've ever wondered how to give your home that extra "wow" factor, millwork is the answer. From crown molding to custom cabinetry, choosing custom millwork can take your home from ordinary to extraordinary. But with so many options out there, how do you choose the perfect millwork for your space? Don't worry, we've got you covered!
Choosing Custom Millwork: Understanding Different Types of Millwork
Let's start with the basics. Millwork comes in many shapes and sizes, each with its own unique charm. There's crown molding, which adds a touch of elegance to any room, and exists where the wall meets the ceiling.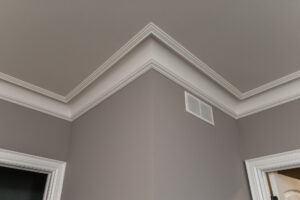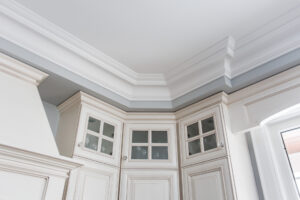 Baseboards give a polished look to your walls and floors, and they exist where the walls meet the floor.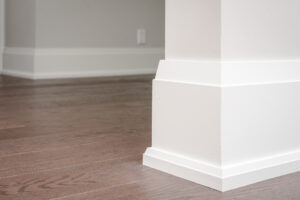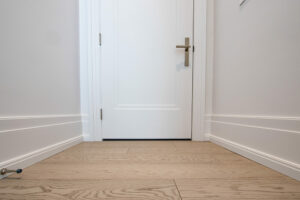 Wainscoting can add character and depth to your walls, and custom cabinetry can transform your closet or kitchen into a functional work of art.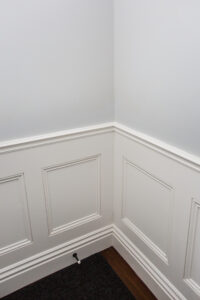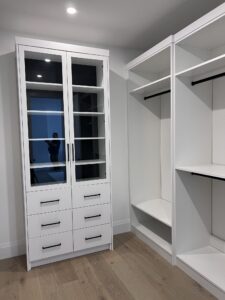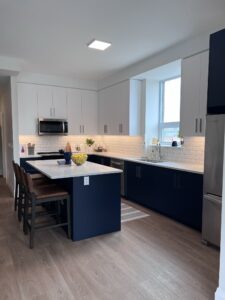 Each type of millwork serves a different purpose and can be used to achieve different design goals.
Choosing Custom Millwork Based on Your Home's Style
Now, let's talk style. When choosing custom millwork, your home's architectural style plays a big role in determining the right millwork. For instance, a traditional home might benefit from ornate crown molding and wainscoting, while a modern home might look best with sleek, minimalist trim.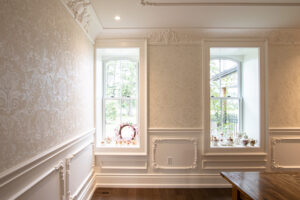 If you have a transitional home that blends elements of both traditional and modern design, you might opt for shaker-style cabinets and simple, clean-lined moldings. The key is to choose millwork that complements and enhances your home's existing style.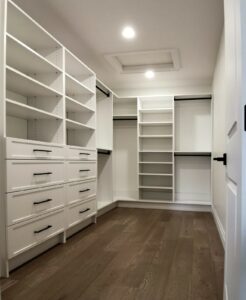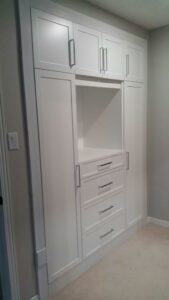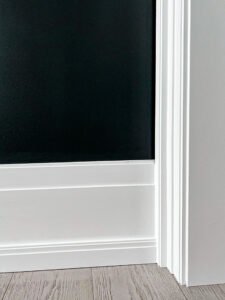 Incorporating Custom Millwork into Different Rooms
Millwork isn't just for living rooms and dining rooms. You can incorporate it into virtually any space in your home! In the kitchen, custom cabinetry can make a world of difference.
In the bathroom, wainscoting and window casing can add a touch of elegance, and custom vanities can provide much-needed storage.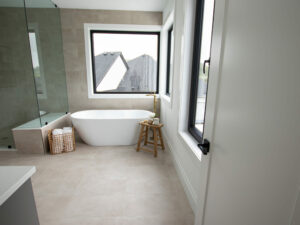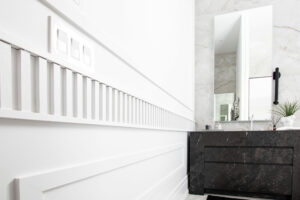 In the bedroom, a built-in bookshelf or window seat can create a cozy reading nook.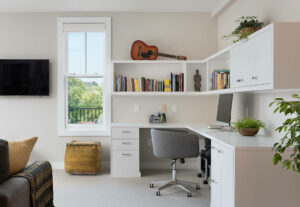 And don't forget about the home office – custom desks and shelving can help you stay organized and productive. The possibilities are endless!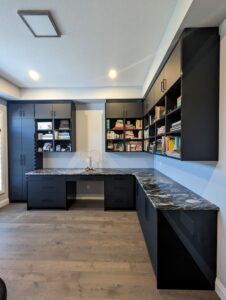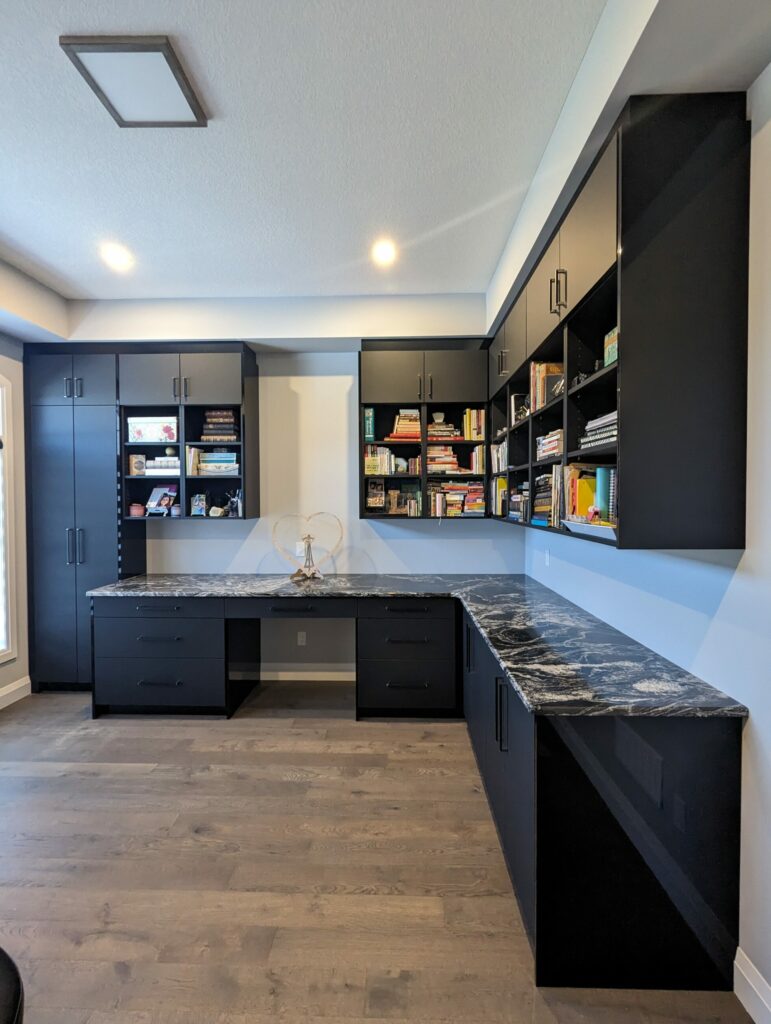 Selecting the Right Materials and Finishes
When it comes to millwork, the materials and finishes you choose are just as important as the design. Solid wood is a classic choice that offers warmth and character, but it can be pricey and may require more maintenance.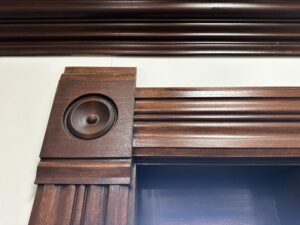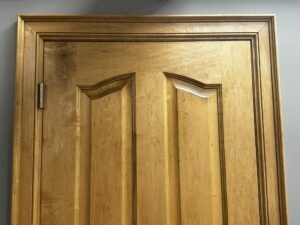 MDF (medium-density fiberboard) is a more affordable option that's great for painted finishes.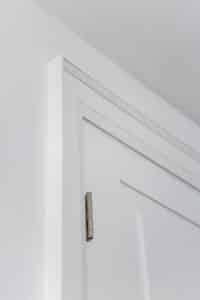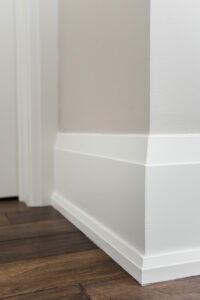 As for finishes, it's important to consider the look you're going for and the wear and tear the millwork will be subjected to. For trim, a semi-gloss finish is a popular choice as it adds a subtle shine and is easier to clean. So even if you have the desire to have a matte finish on the walls, most designers will always recommend that the trim and doors be painted semi-gloss. Ultimately, the right finish will enhance the beauty of your millwork and help protect it from everyday wear and tear.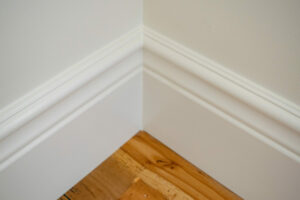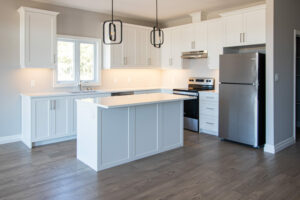 Working with Riverside Millwork Group
Choosing and installing millwork can be a complex process, which is why it's a good idea to work with us, your trusted Riverside Millwork Group. We can help you design custom solutions that fit your home's style and your personal needs. Plus, our expert installation ensures that your millwork will look great and stand the test of time. If you're interested in seeing if your project qualifies for installation be sure to ask your Riverside Representative.
We hope we have shown you that millwork is a fantastic way to add character, style, and functionality to your home. Whether you're building a new home or renovating an existing one, the right millwork can make all the difference. So why wait? Explore the possibilities of millwork in your home and reach out to us at Riverside Millwork Group for assistance. We're here to help you maximize your home's potential!
Happy renovating, Riverside Millwork family!