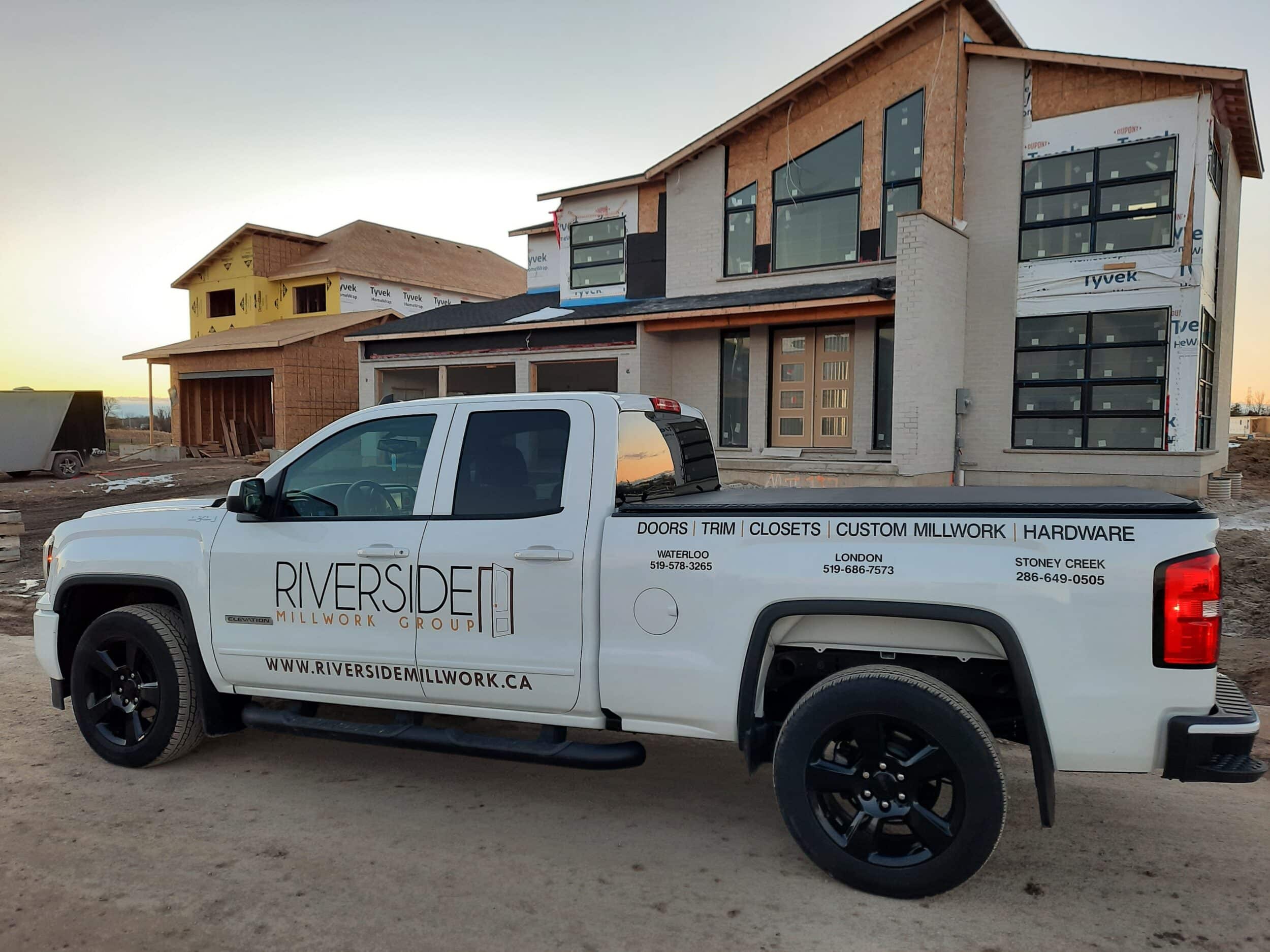 CONTACT RIVERSIDE MILLWORK GROUP
Since 2005, Riverside Millwork Group has been designing beautifully crafted finished carpentry, and we look forward to helping you upgrade your home.
Visit us at one of our 3 showrooms: London, Waterloo, and Stoney Creek.
LONDON SHOWROOM
1275 Hubrey Road, London ON
Monday-Friday: 8:00am – 5:00 pm
WATERLOO SHOWROOM
520 Conestoga Road, Waterloo ON
Monday-Friday: 7:30am – 5:00 pm
STONEY CREEK SHOWROOM
563 Barton Street, Stoney Creek ON
Monday-Friday: 8:00am – 5:00 pm
CONTACT US
Installation is only offered for complete projects that include baseboard, casing, and doors for all new construction. Delivery is only available in Southwestern Ontario, Canada.