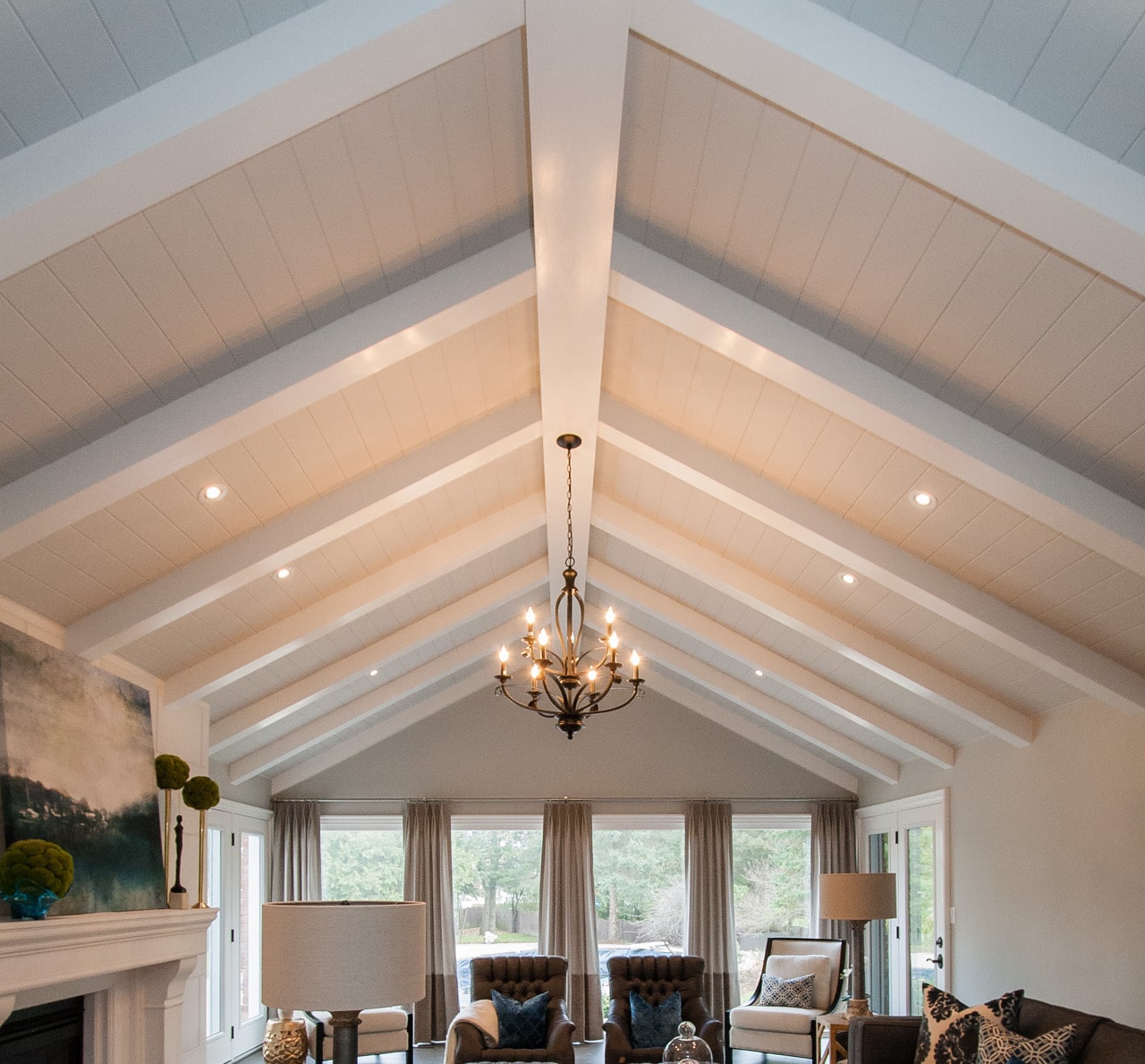 Ceilings
Enhance your space with coffered ceilings, faux beams, or shiplap. Adding visual interest and dimension to your ceiling will provide a luxurious custom look.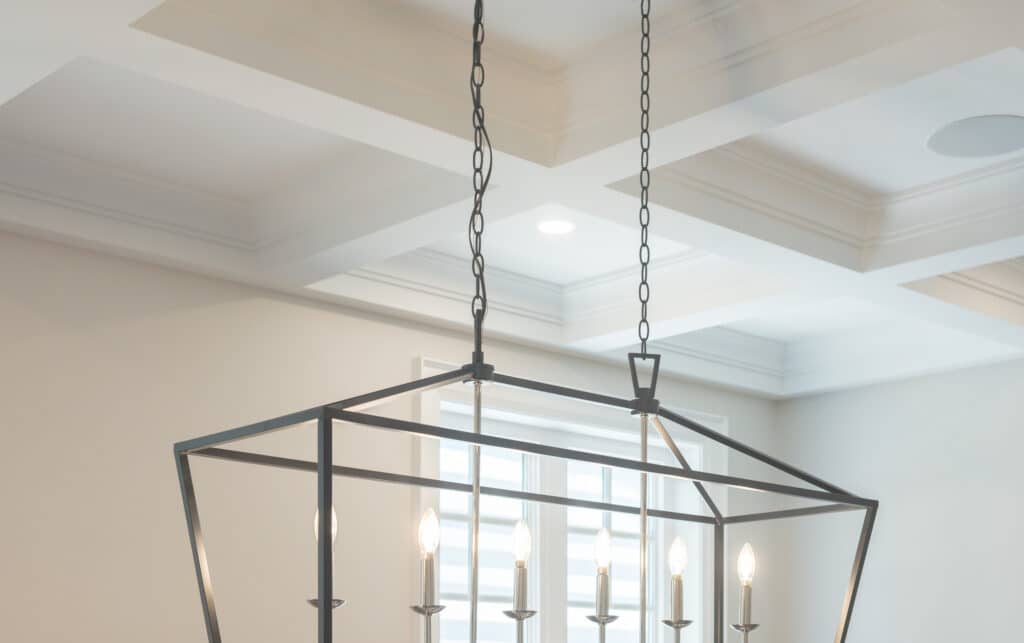 What Is A Coffered Ceiling?
A coffered ceiling is a series of indentations on the surface of the ceiling, often in the shape of a square or rectangle. This design feature is an effective way to hide imperfections in a ceiling while also enhancing its appearance. A coffered ceiling creates the illusion of a higher ceiling and a larger space and can be constructed in a basic style with simple, clean lines or can showcase detailed millwork.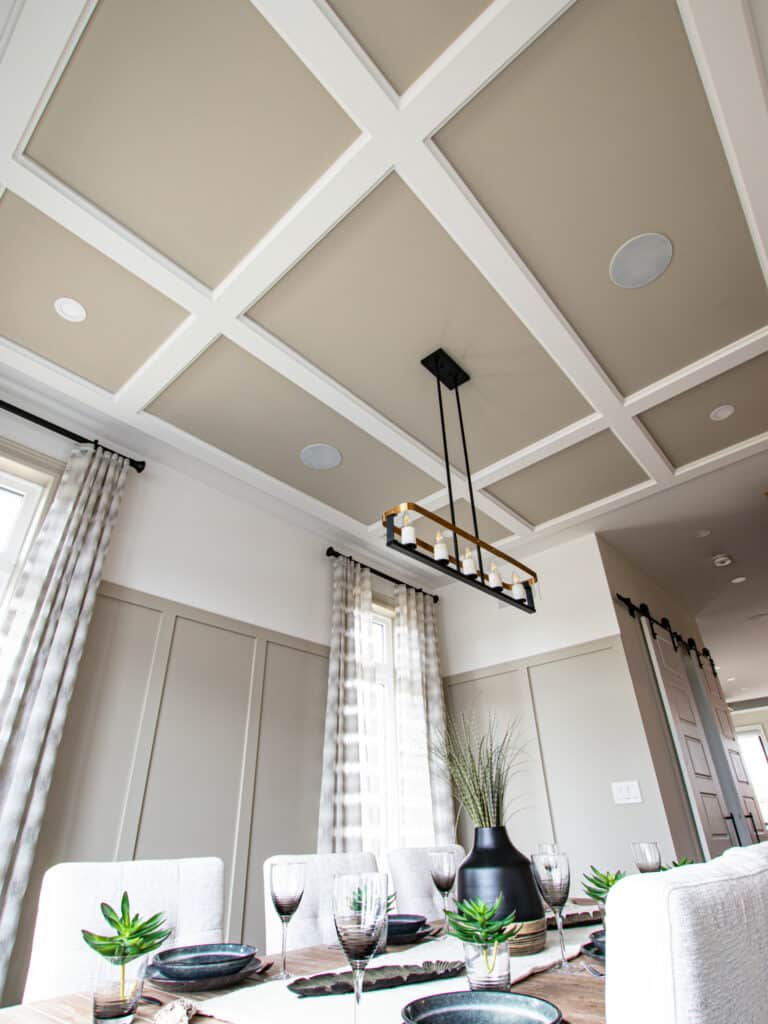 Coffered Ceilings
Coffered ceilings are often added to kitchens, dining rooms, and living rooms, but they look great almost anywhere and can add wonderful dimension to bathrooms and home offices. From partially to fully-coffered ceilings, you can design the perfect layout for your space. You can also mix and match a coffered ceiling with tongue and groove for an elegant and modern cottage look.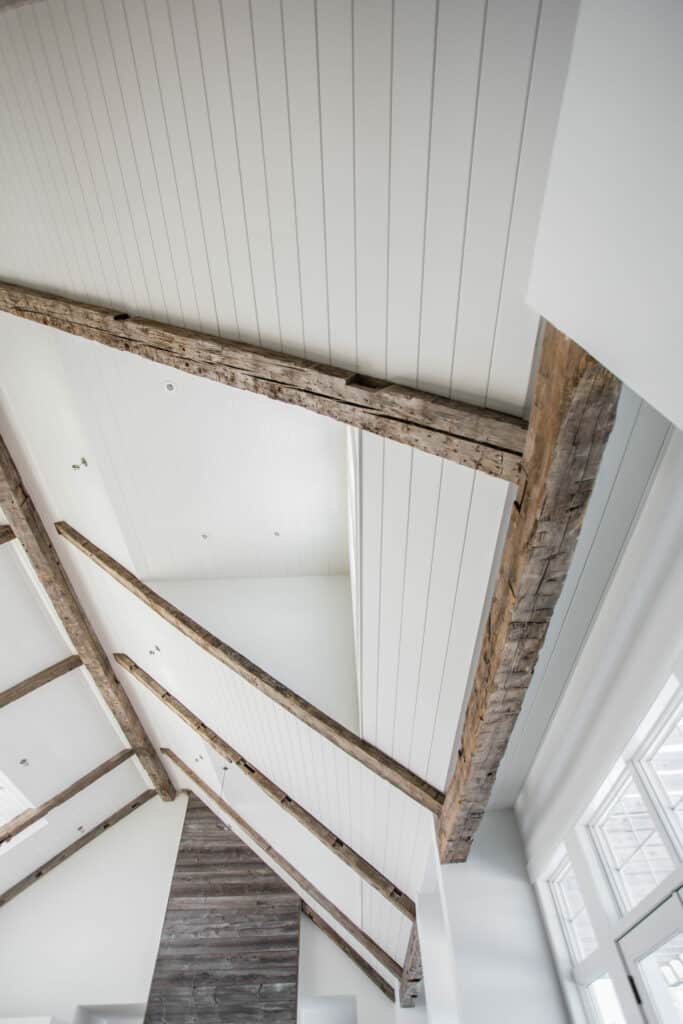 What Is A Faux Beam Ceiling?
A faux beam ceiling is one that incorporates beams running along the ceiling that are constructed using real, hallowed wood (not solid wood) which makes it much lighter and easier to work with. Faux beams won't require additional load bearing requirements, warp over time, or risk insect damage. They can be finished with a stain or painted to suit your style.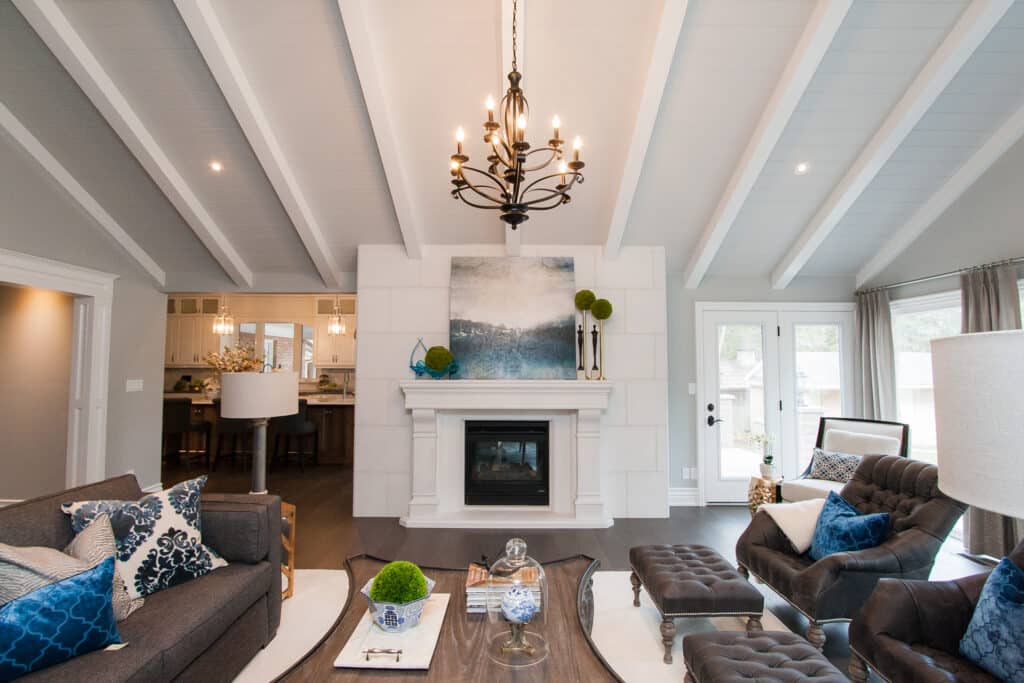 Faux Beam Ceilings
Faux beam ceilings can help to warm up your space, offering classic old-warm charm and visual appeal to your room. They can run along the width or the length of a room, or they can be used to divide two adjoining spaces. Faux beams can also be painted with an accent colour if you are looking to create added depth and dimension.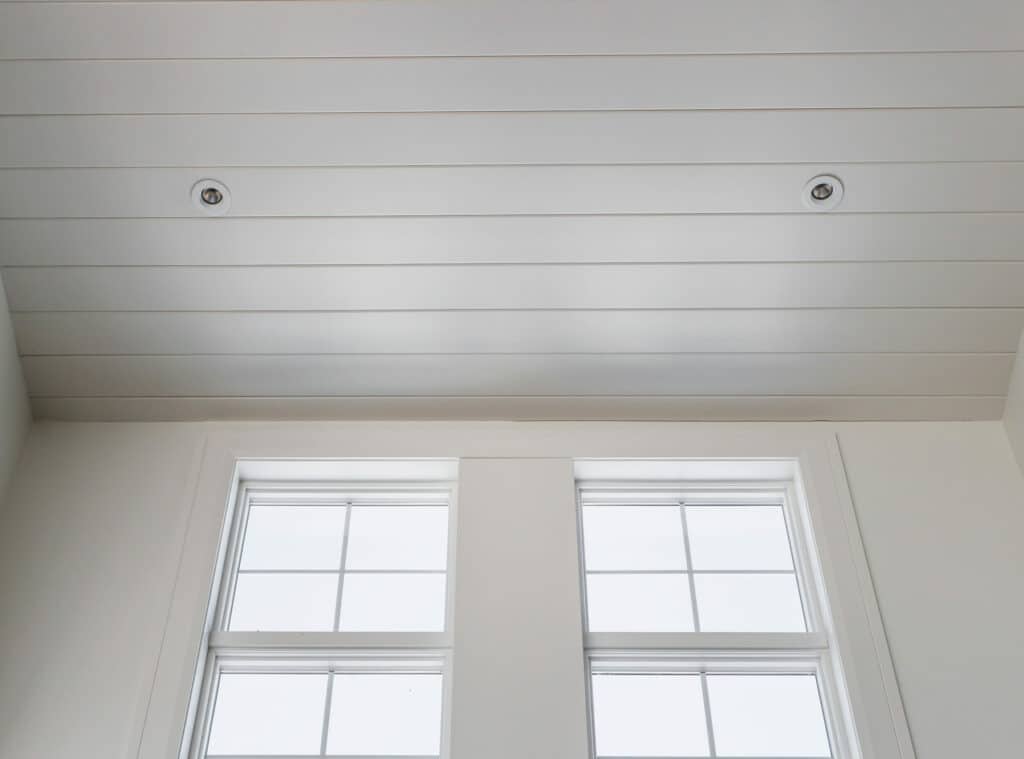 What Is A Shiplap Ceiling?
A shiplap ceiling is constructed using a series of wooden planks that have a small gap in between each plank. Shiplap is characterized by long planks, either horizontal or vertical, that are typically painted white. It is commonly used for a ceiling to add more depth and draw the eye upward to a tall ceiling.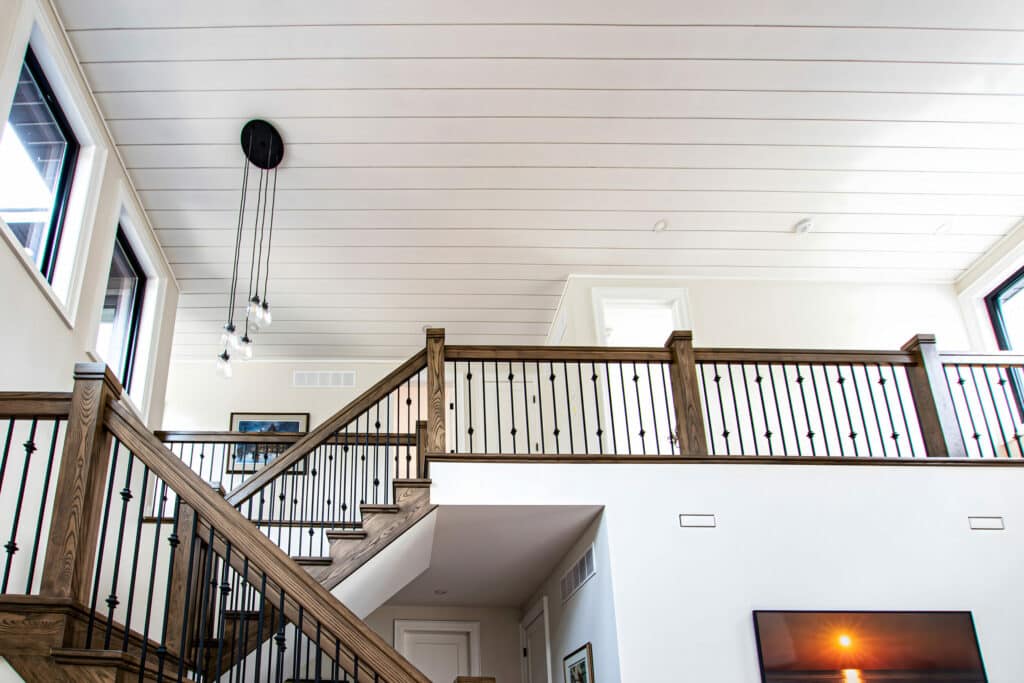 Shiplap Ceilings
Shiplap ceilings can be installed in any room of your home, from kitchens to home gyms. They will add depth to your space and can be combined with faux beams and coffered ceilings for added impact. Whether you're looking for a rustic look or more modern detailing, shiplap can be painted to suit any style.