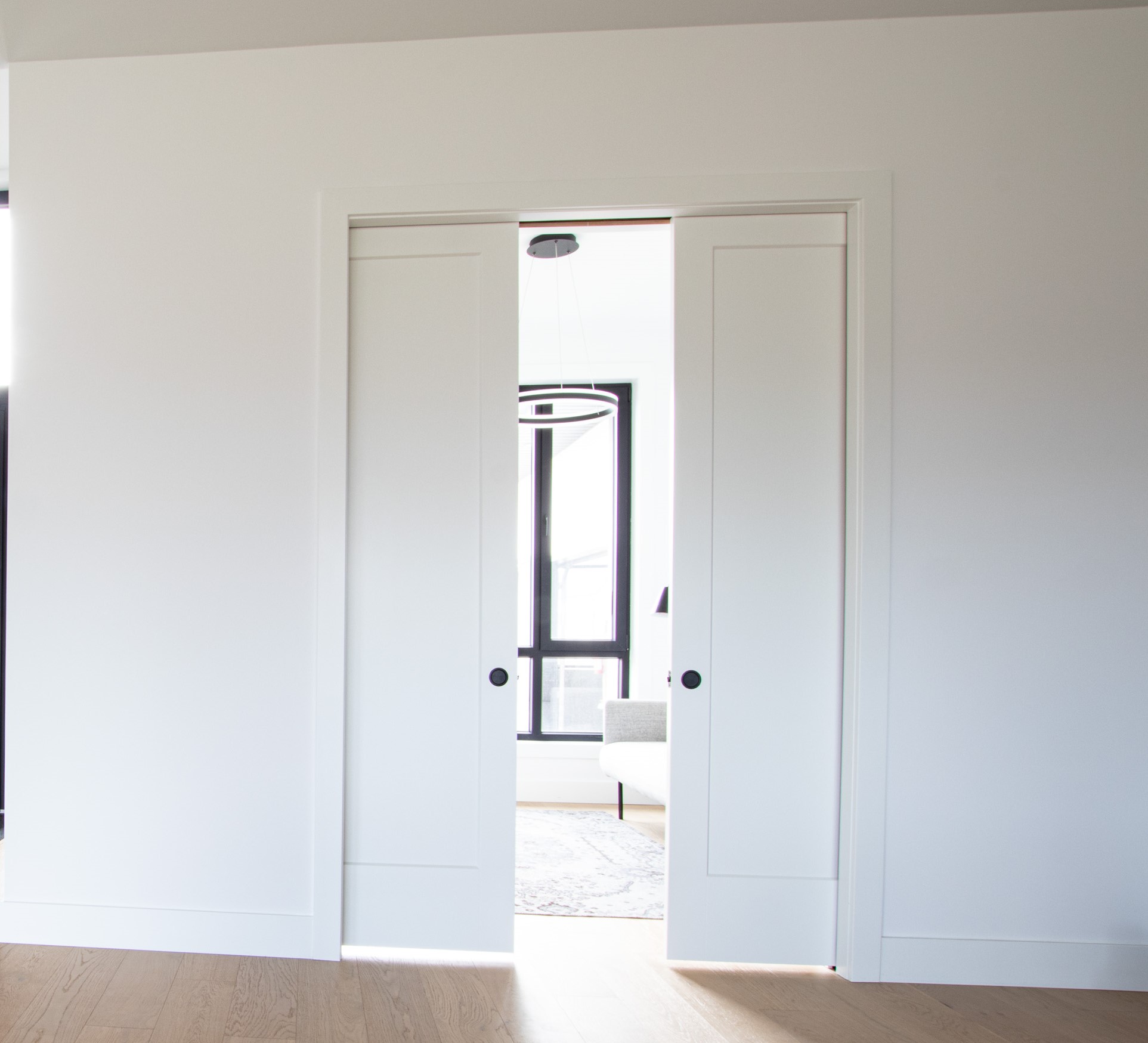 Interior Sliding Doors
Interior sliding doors are a game-changer for modern homes. Want to know why? Check out the perks below.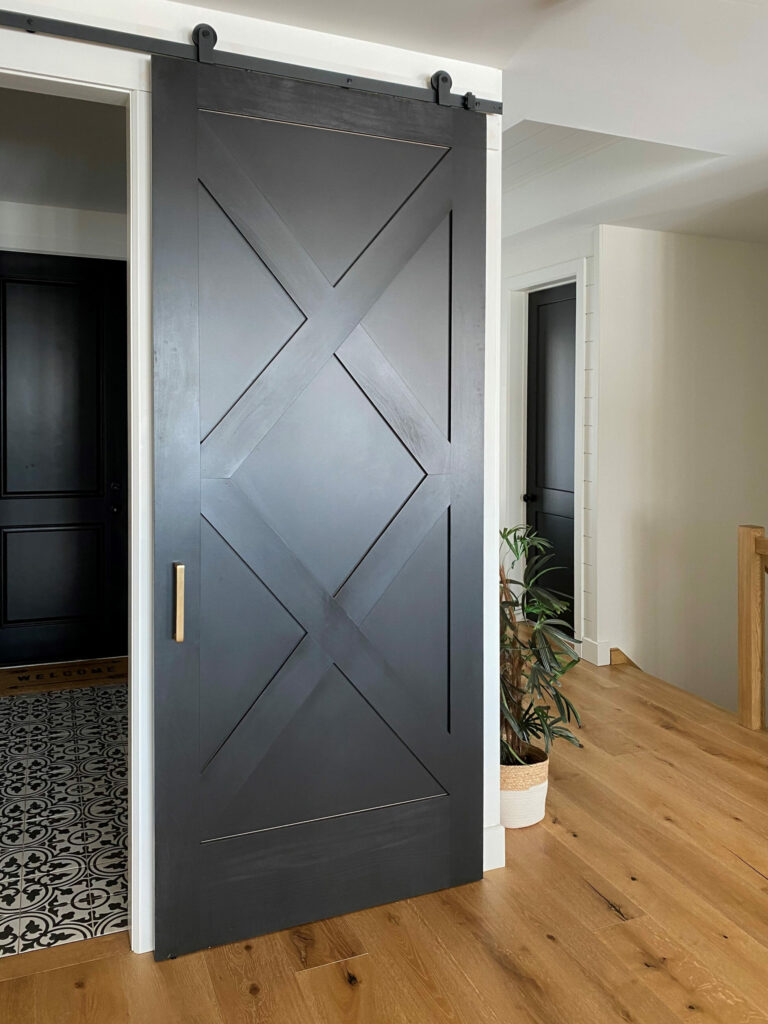 The Benefits of Interior Sliding Doors
Space-Saving: No swing out means more room for activities! Enjoy the entire door space without any hindrance.
Aesthetics: Our sliding doors are pleasing to the eye, adding sleek elegance to your interiors.
Sturdiness: Especially with barn doors, you can opt for weightier, substantial doors that feel solid.
Versatility: Choose between pocket doors or barn doors to match your style.
Design Options for Interior Sliding Doors
At Riverside Millwork Group, if you dream it, we can make it! Almost any door can be transformed into a pocket door, and the same goes for barn doors, as long as they are solid. Your imagination is the limit!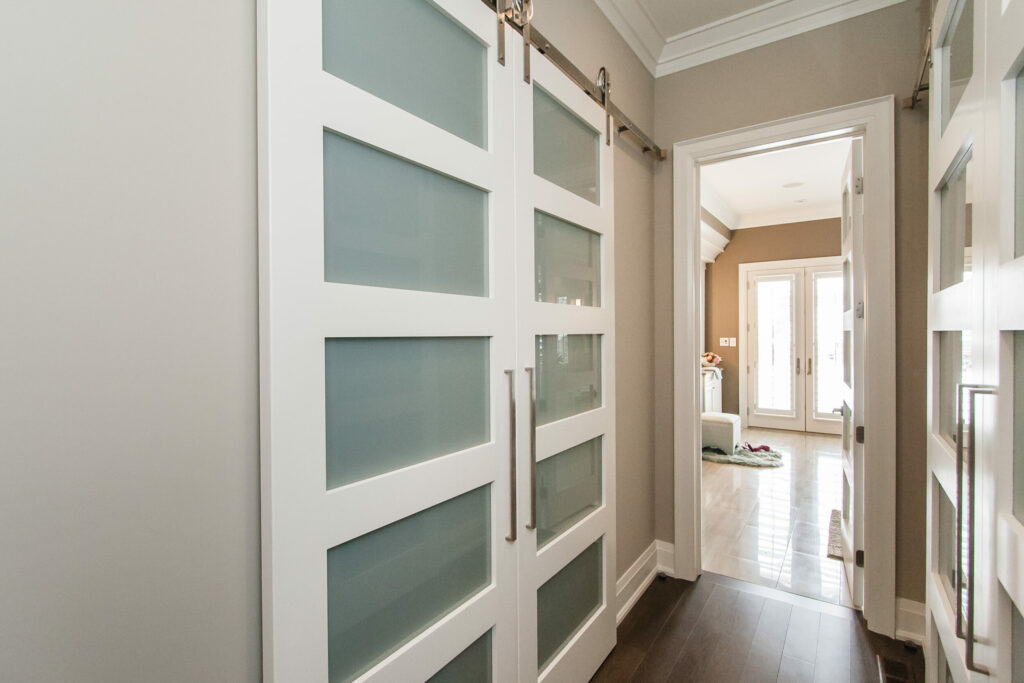 Interior Sliding Doors Styles
When we discuss the topic of interior sliding doors we can see a few variations of a sliding door. The first has been popular for the last decade, the barn door, which comes in nearly every aesthetic from ultra modern to rustic and farm inspired.
The next style of a sliding door are commonly seen in a variety of homes, we refer to as sliders. These doors typically sit on a track, are used for a closet, and allow you to open one door at each time to access the closet. The benefits of these sliding doors is that you do not need to install the door into anything wider than the framed opening itself.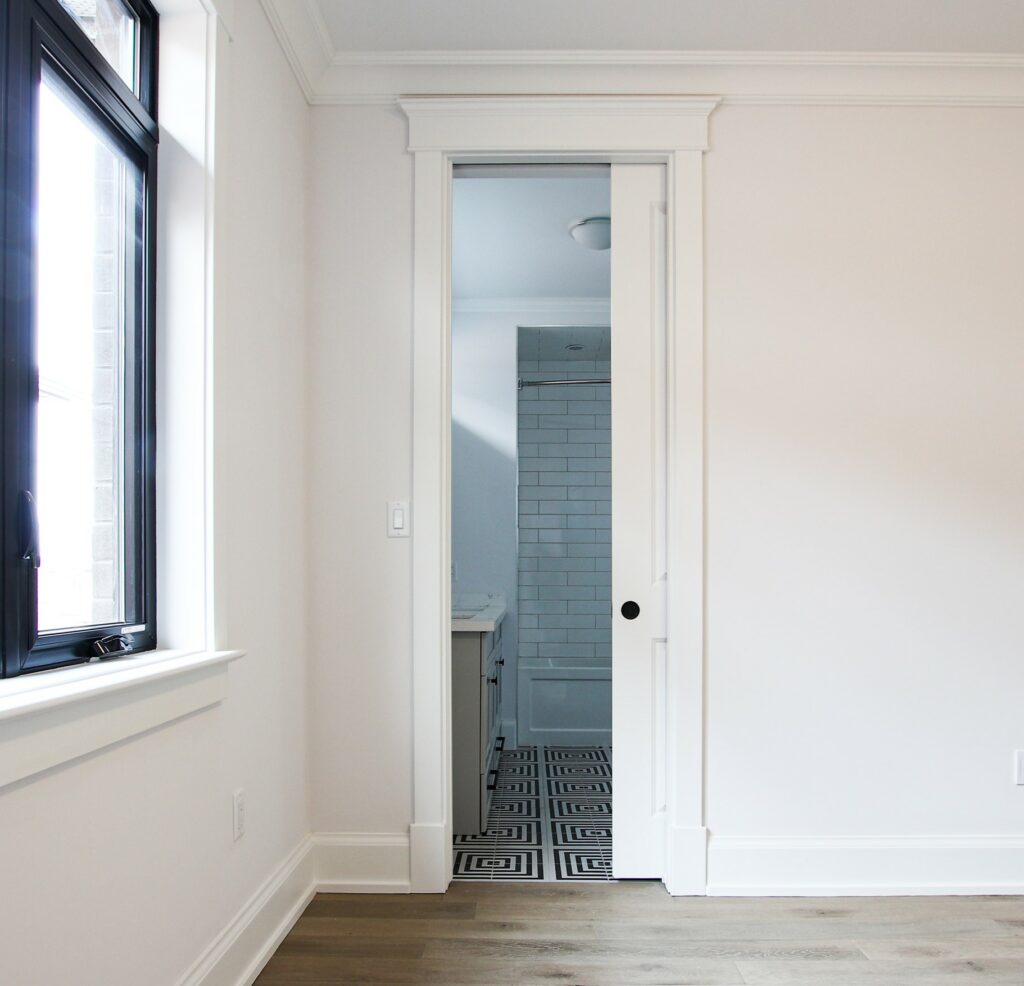 Pocket Doors
The last form of a sliding door would be a pocket door. If considering installing a pocket door it is important to note that the door and track need to be installed before drywalling around the pocketed door. Most often pocket doors are chosen at the full demolition or new build stage as they are labour intensive to install with both walls needing to be taken out in order to install it.