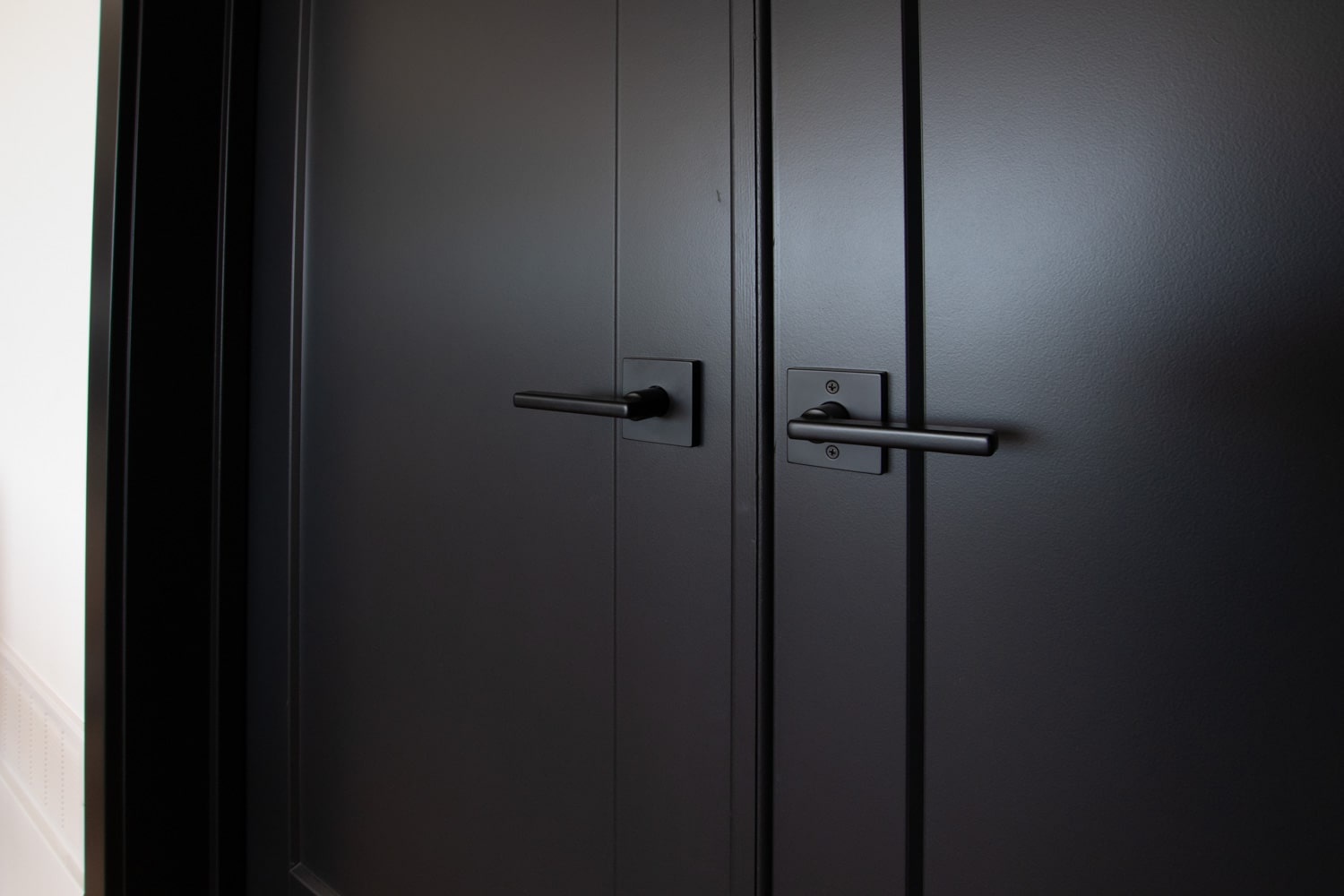 Double Closet Doors
Update your closet doors or interior doors with Riverside Millwork Group's double doors, available in a range of modern and classic styles to suit your space.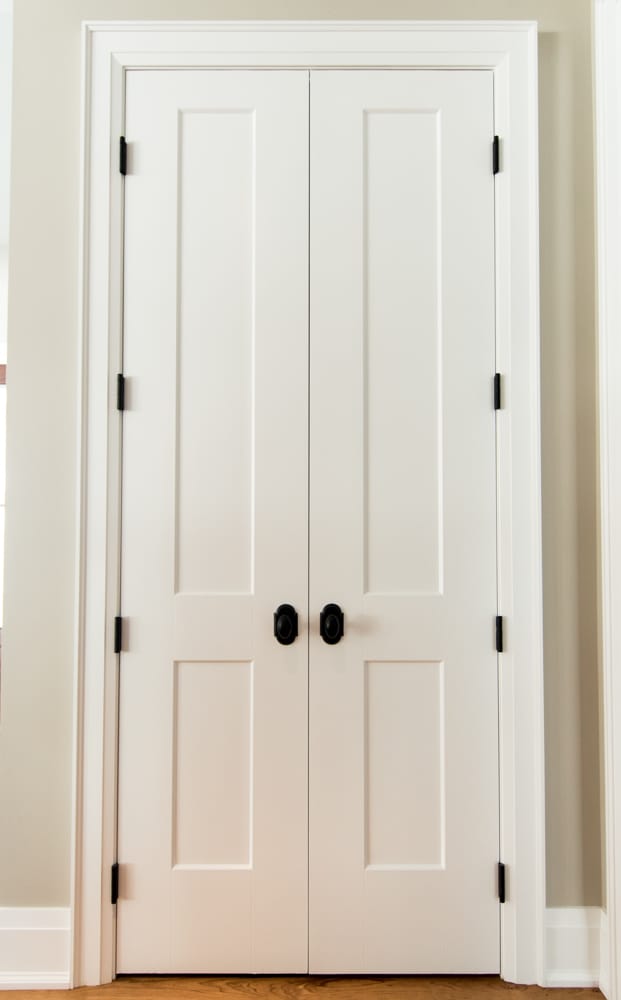 What Is A Double Door?
Double doors are specially constructed to allow the door to both open or close. Closet double doors can be constructed to fit into spaces where a standard 36" door cannot. The two-door design provides you with flexibility to open one or both doors as needed. The double action hinges also mean that you no longer need to bother closing the door, as they will return to a closed position after each use.
Double closet doors are available in a range of styles to fit your decor and lifestyle needs.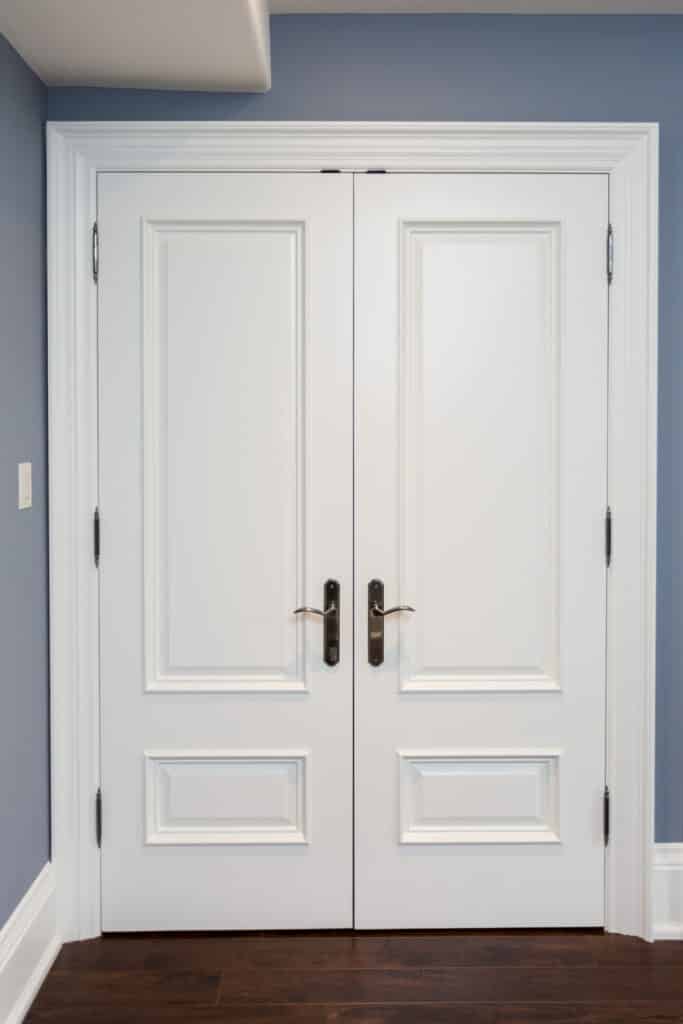 Benefits of Double Closet Doors
Is your space too small to fit a traditional door? Are you looking for ways to accommodate the needs of those in your home who may have difficulty operating traditional swing doors with knobs or levers?
Closet double doors are a great way to update your space and are ideal for closets, pantries, and more. They are also excellent for helping to divide spaces in your home, particularly between dining rooms and kitchens. Their design allows for people of all ages and abilities to enjoy their easy-to-use operation.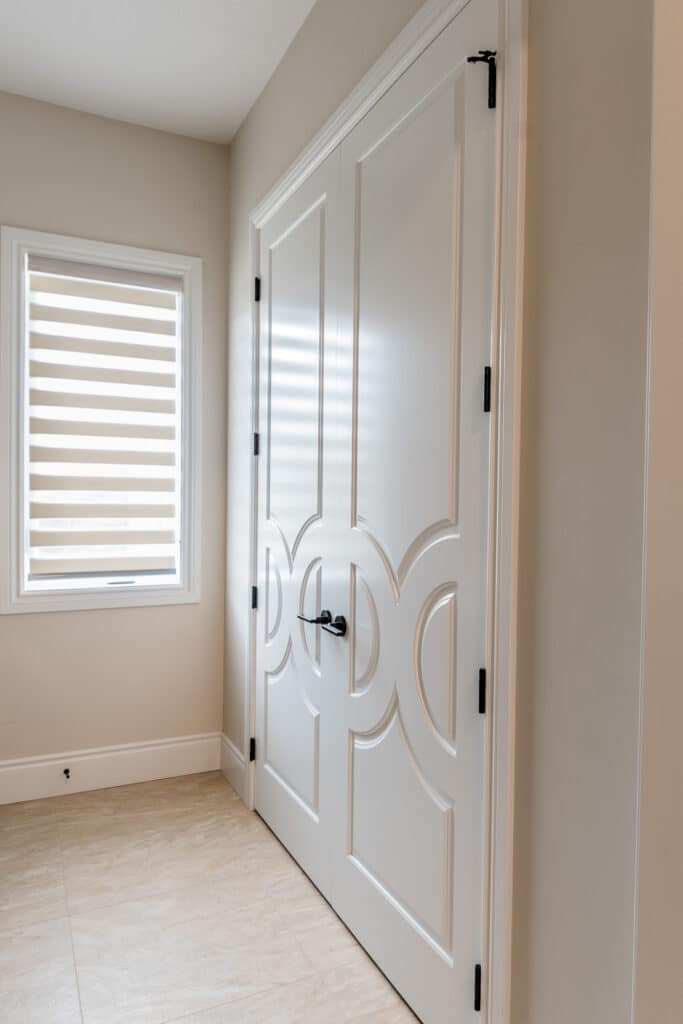 Double Closet Door Styles
Double closet doors are available in a wide variety of styles from modern to classic, and can be crafted in a range of finishes to suit your interior decor.
Whether you are looking to update your existing closets, complete the look of your new custom closet, or create division of your living space, double doors are an excellent choice.
Click below to view details about each double door style and size, and to get a quote.