As the days grow shorter and the nights cooler, there's no better time to start thinking about cozying up in front of a roaring fire. A fireplace doesn't just provide warmth; it serves as a focal point in your home, a place where memories are made and stories are shared. With autumn here, now is the perfect time to give your fireplace the makeover it deserves. 
Riverside Millwork Group specializes in fireplace mantels, offering a range of styles from classic to modern. In this blog, we'll explore some creative ideas to refresh your fireplace this season and introduce our unique, high-quality mantel options. 
Why a Fireplace Makeover?
Autumn is the season of change—leaves turning colors, cool breezes replacing the summer heat, and homes getting ready for the upcoming holidays. Your fireplace should be no exception. Upgrading your fireplace not only enhances its functionality but also elevates the aesthetic appeal of your living space. From quick facelifts to complete overhauls, the possibilities are endless. 
Top Fireplace Styles to Consider This Fall
Shiplap: The Classic That's Here to Stay
Whether you have a mid-century modern esthetic or a chic farmhouse design, shiplap design integrates well with many styles of home decor, and this remains to be true for fireplaces as well. From a full-height shiplap wall to a focal point of shiplap for just along the fireplace bump out, considering shiplap can increase your room's perceived ceiling height while providing visual interest at the same time. The common choice is white or neutral shades, but why not try an earthy tone or even a bold black for added flair?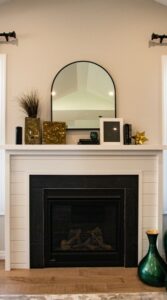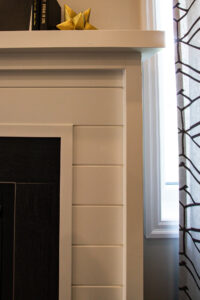 The Swap Out
If you are working with a builder-grade home and wondering what can be done to that out-of-date mantel without having to refinish the whole living room, consider how an option such as swapping out the wooden mantel and painting the tile can really update your space. The mantels come preassembled and since we build them when they're ordered, some resizing to suit your fireplace opening can be done.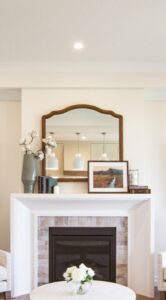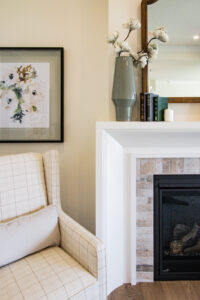 Riverside Millwork Group's Pre-Designed Mantel Styles
Cortina
A luxurious option that combines timeless elegance with intricate detailing. Perfect for homes that exude sophistication.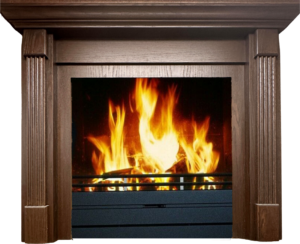 Craftsman
The Craftsman style offers clean lines and a minimalist approach, making it a versatile choice that can complement various interiors.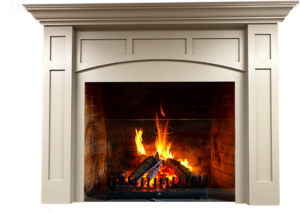 Raised Panel
A traditional style that features a paneled design, adding depth and character to your fireplace.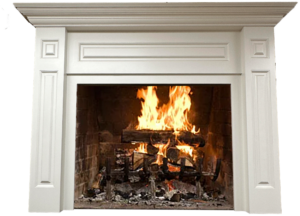 Shaker
If simplicity and functionality are your thing, the Shaker style is for you. It brings an air of understated elegance that doesn't overwhelm your decor.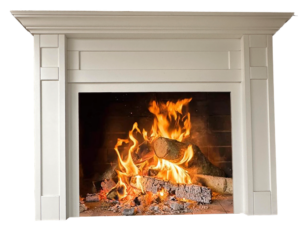 The Wooden Beam Mantel 
In modern decor we are more often seeing the wooden mantel above the firebox. This mantel design draws on western traditional mantels, and when we manufacture these in our London Mill we build faux wood mantels which means many walls can support them since they are not solid throughout. Also offering a much more affordable price tag in the process.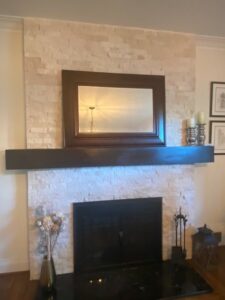 Custom Work
Got a design in mind that doesn't fit into these categories? Our experts are here to bring your vision to life with custom work tailored just for you. If you are working with a more simplistic design, or looking for a fireplace built in solution for your space, our millwork department is on stand by to help.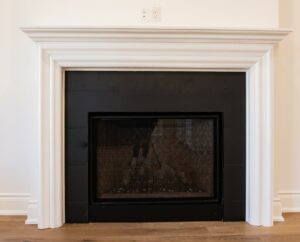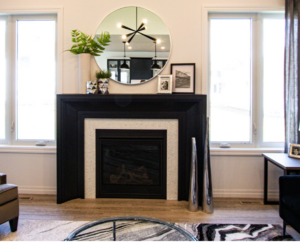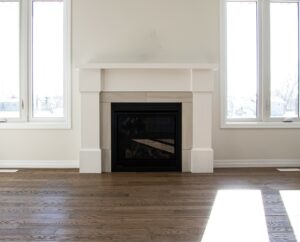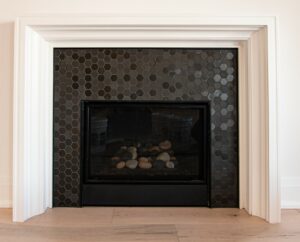 How to Choose? 
The design of your fireplace should sync with the overall aesthetic of your room. Whether your home is a rustic retreat or a modern marvel, Riverside Millwork Group has a mantel style to match. And remember, if you're planning to renovate the entire room, your fireplace can serve as the perfect starting point. If you need more help, we have an on-staff Interior Designer who is ready to assist! 
So, as the autumn leaves start to fall, let Riverside Millwork Group help elevate your fireplace from a simple heating source to the centerpiece of your home. Browse through our options or speak with one of our experts to find the perfect style for you. With the right mantel, your fireplace will not just warm your home; it will warm your heart. 
Contact us today to start your journey towards the perfect fireplace!