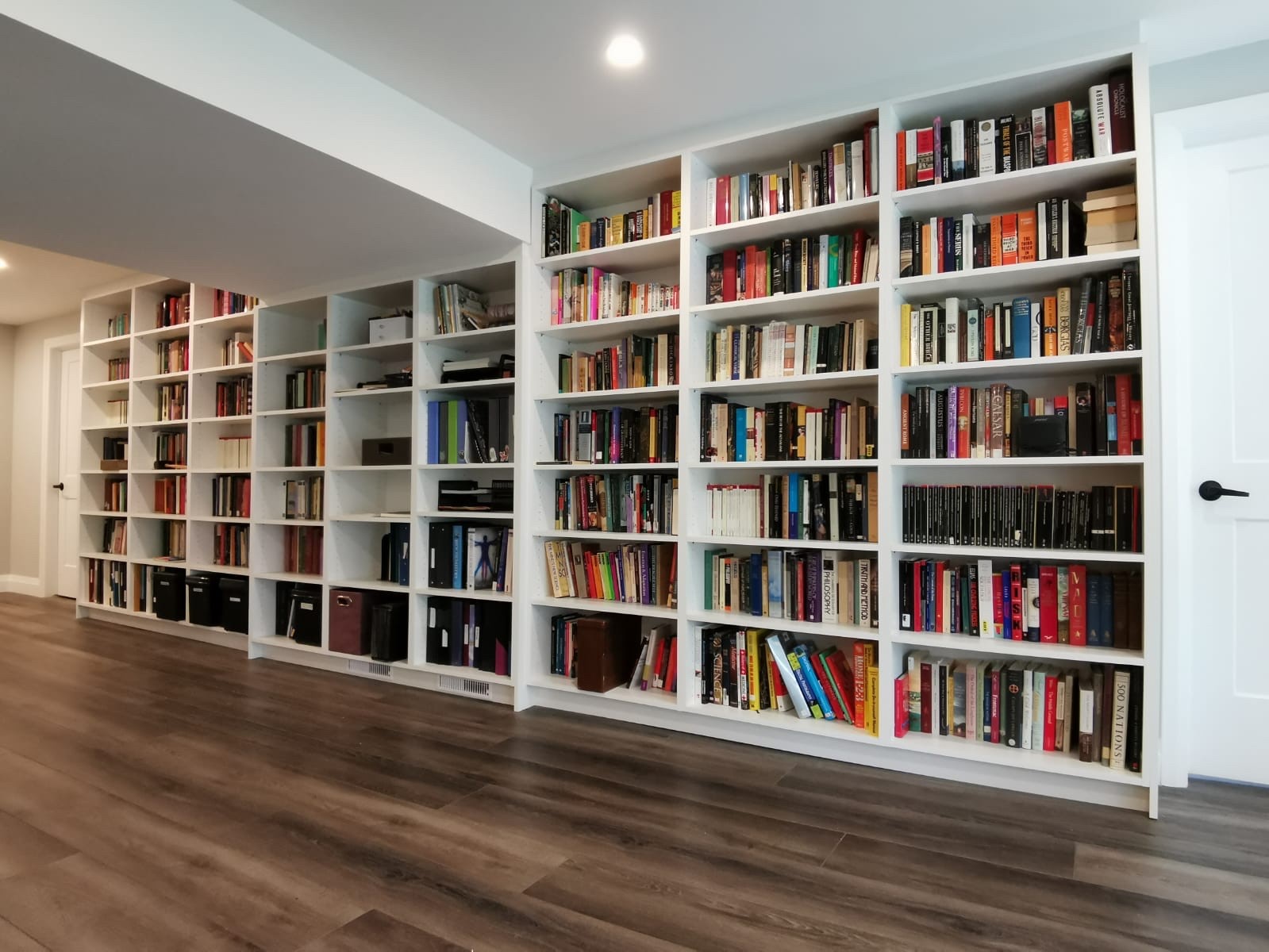 Custom Built In Cabinets, Bars & More
Maximize Your Space with Custom Built-in Storage Solutions for Your Home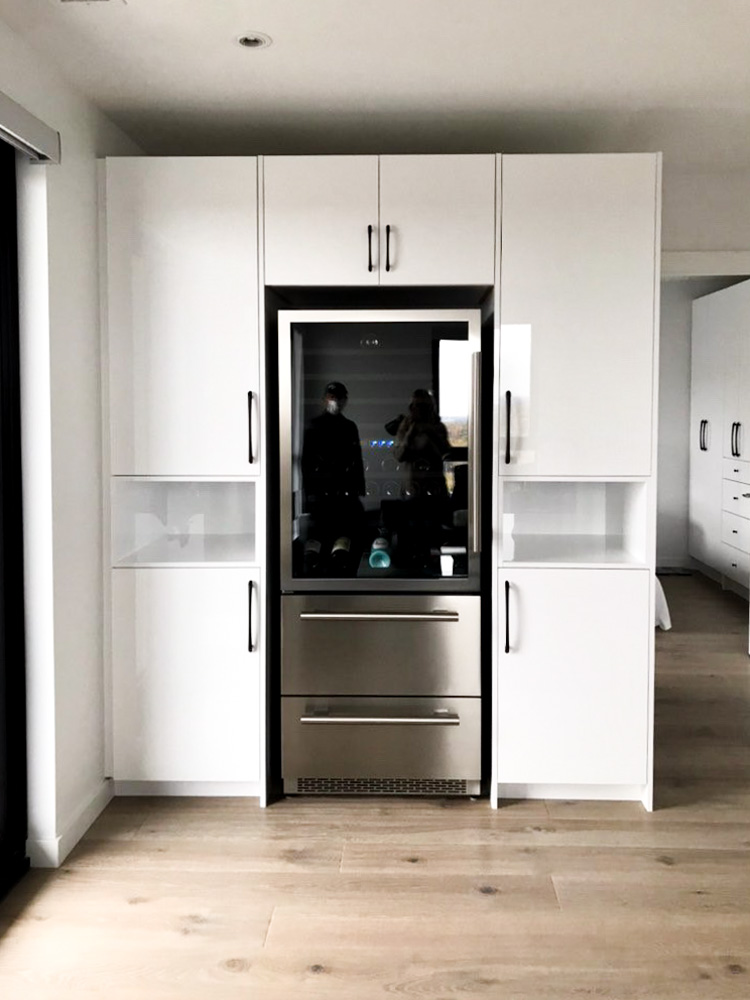 Custom Built In Cabinets
Elevate Your Home with Custom Built-In Cabinets.
When it comes to adding more storage to your home, the idea of custom built-in cabinets might initially sound like the pricier option. However, let's debunk that myth right away! In today's world, where furniture costs are on the rise, the line between a standard bookshelf or media cabinet and custom built-in cabinets has never been thinner.
Custom built-in cabinet solutions offer you not only the luxury of tailor-made storage but also surprising affordability. The difference in cost between a pre-fabricated piece of furniture and a custom-built cabinet might be less significant than you'd expect. Plus, the advantages of custom cabinets far outweigh their price tag.
But what sets custom built-ins apart? Well, it's their ability to seamlessly fit into unique spaces that may have been challenging to furnish otherwise. Think about those tricky corners or awkward bump outs in your home; they're perfect candidates for custom built-in cabinets. These cabinets are designed to maximize every inch of available space, ensuring that no area goes to waste.
Imagine having custom built-in cabinets artfully framing your fireplace, creating an elegant focal point in your living room. Or perhaps along an under-utilized wall, turning it into a functional and aesthetically pleasing storage solution. The possibilities with custom built-ins are virtually endless.
Before you go ahead and place that online order for a generic China cabinet or TV console, stop and consider the potential that custom built-in cabinets can bring to your space. Reach out to us, and let's explore the exciting options we can provide for your home. Whether it's a cozy corner, an unusual nook, or a wall that's begging for a makeover, custom built-in cabinets are the solution that combines practicality with style. Elevate your home with this affordable luxury, and discover how custom-built cabinets can transform your living spaces into functional and beautiful havens.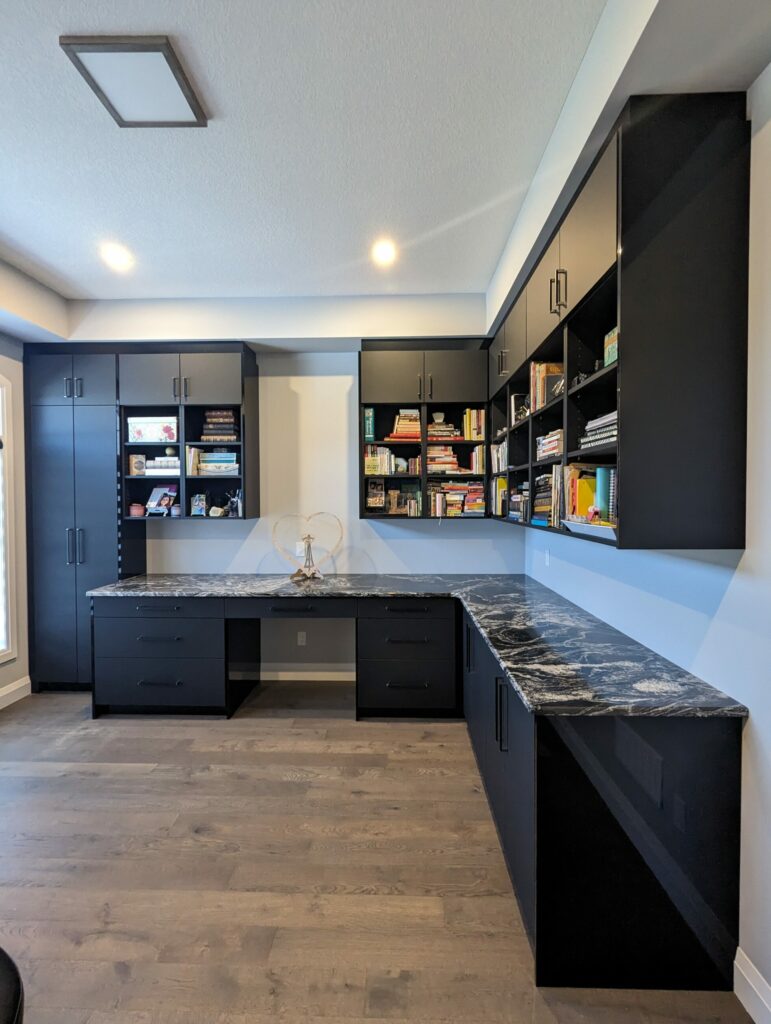 Functional Built-In Storage
With growing families and the desire to host friends and family often, many homeowners are looking for ways to organize the things they need to keep in the home, and not have a storage solution that is an eyesore. Instead of working with pre-existing templates, we work to provide homeowners with solutions that match their style and their organizational needs.
From desks surrounded by built-ins, to bookshelves, media units, and sports lockers, if you have a storage need, we can help.
Riverside Millwork Group's team will visit your home to take measurements of your space and discuss your needs. Then, we'll design a tailored solution with everything you need to make your space functional and beautiful.
Media Built-Ins, Sporting Equipment Storage, Bars and More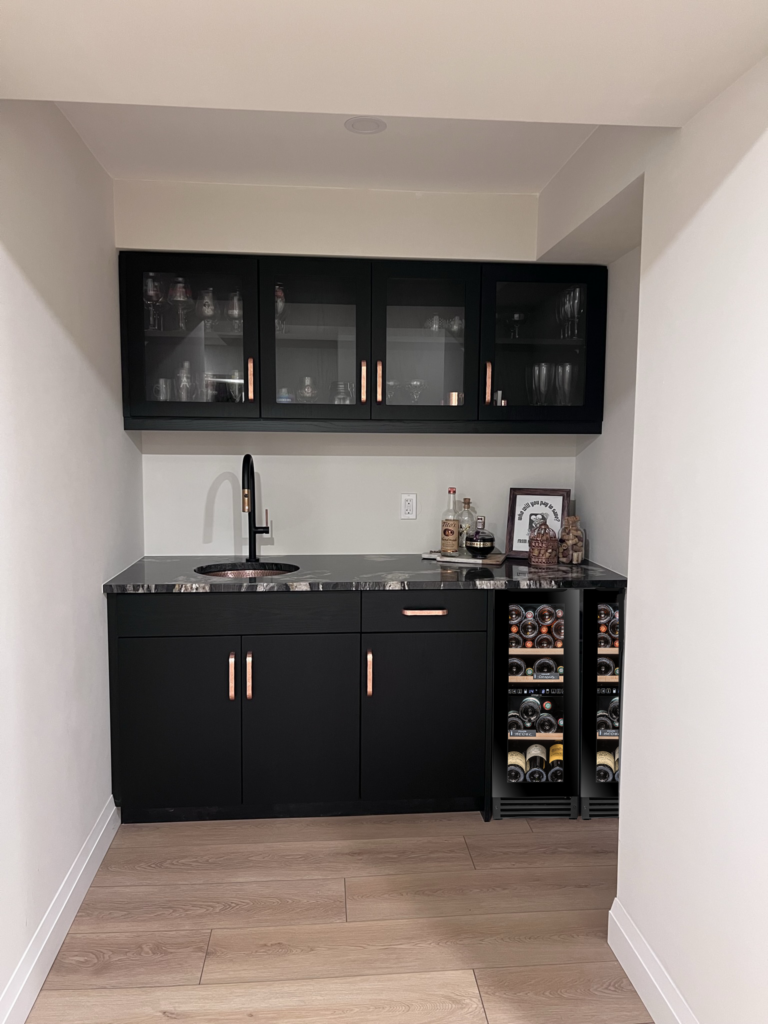 Built In Bars
Are you ready to transform your home and elevate your hosting game? With our custom bars crafted from melamine or therma-foil cabinet solutions, we've got the perfect solution for you, whether you're dreaming of an elegant alcohol bar or a cozy built-in coffee bar. Our bars come in a range of colors and finishes to match your vision and seamlessly blend with your existing decor. They're designed to make hosting a breeze, creating a go-to spot for gatherings and special moments. The built-in coffee bar trend is here to stay, providing the convenience of having all your coffee essentials neatly organized within arm's reach. Say goodbye to the hassle of making multiple trips to the kitchen – now you can savor every sip right in your living space. Plus, just like our alcohol bars, our built-in coffee bars can be customized to suit your unique style. So, whether it's a stylish alcohol bar or a convenient built-in coffee bar, let us help you bring your vision to life and create cherished moments at home. Cheers to the joy of entertaining!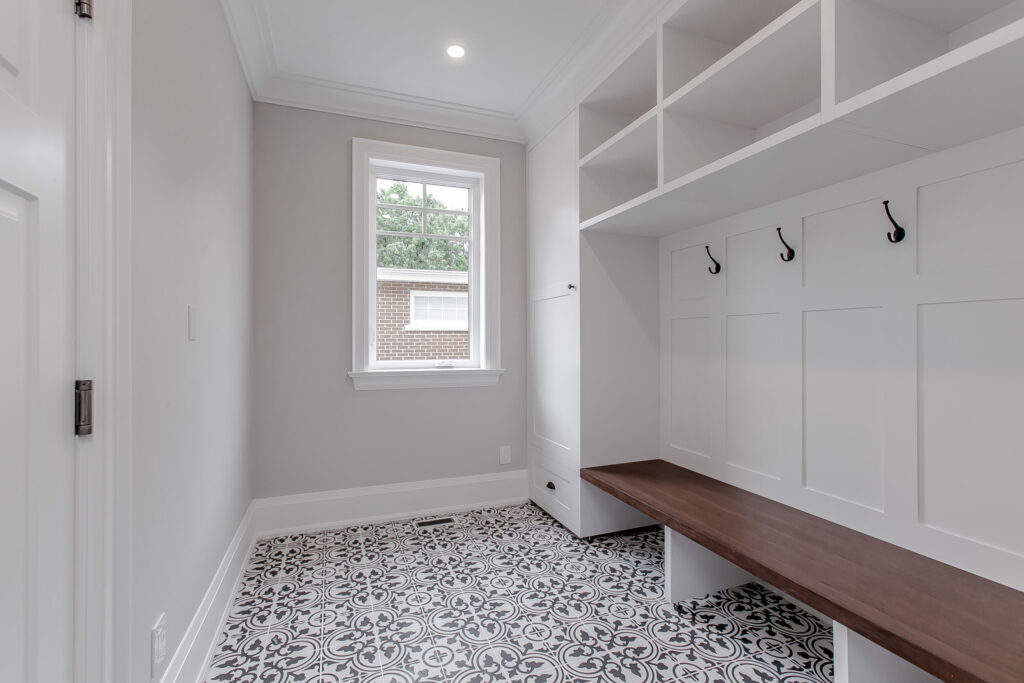 Built In Lockers
Living the active life but feeling like your home is an obstacle course of sporting gear? We've got the perfect assist with built-in lockers for mudrooms! These savvy solutions mean no more playing hide-and-seek with equipment; instead, you'll score a convenient spot to stash everything neatly away. Why limit your fun to just one activity? Embrace your energetic lifestyle and indulge in all the sports you love without a second thought about tidying up when friends drop by.
We get it; sometimes, the mudroom feels less like an entryway and more like a free-for-all storage zone, especially in a bustling household with kids. That's why we're all about these built-in lockers for mudrooms. Giving everyone their slice of space isn't just about organization—it's about peace of mind. It means each person takes charge of their gear (yep, that's a nod to personal responsibility!), and your mudroom? It stays way tidier. Channeling the school spirit with a touch of home comfort, our lockers offer the familiarity everyone craves without sacrificing an inch of your home's style.
Eager for a sneak peek at how these lockers can transform your space? Just click over to our mudroom page for some serious inspo. Let's make your mudroom a standout space that works as hard as you play!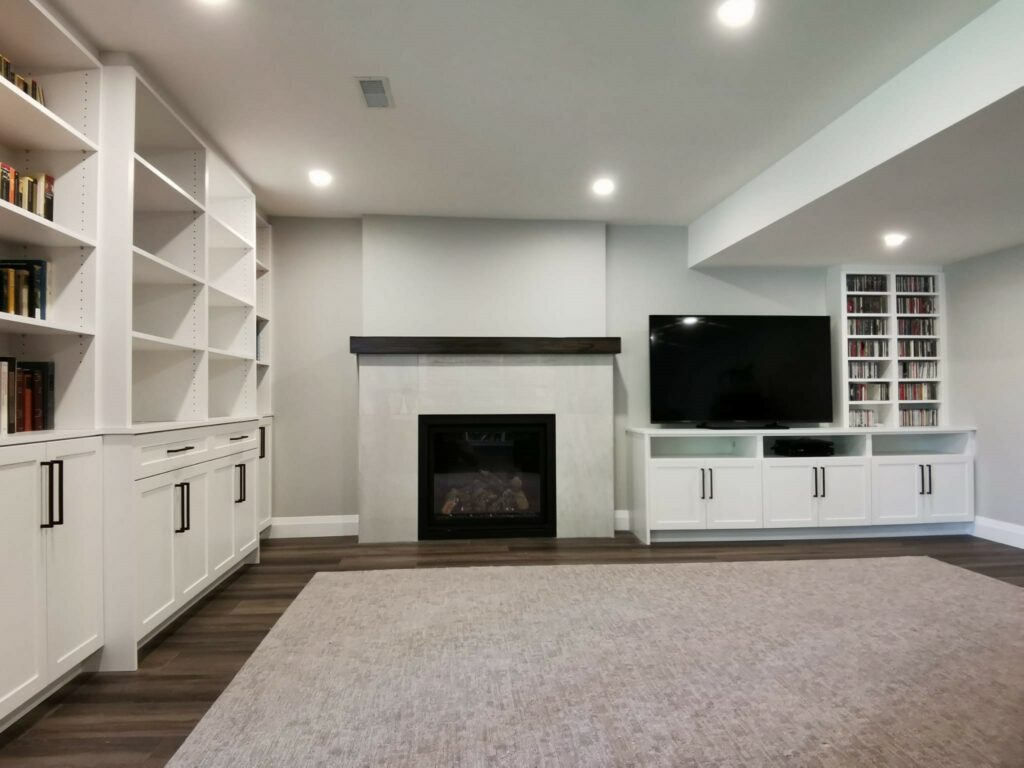 Built In Media Centres
In Canada, where the seasons change as often as the latest TV series, a cozy evening by the screen is a national pastime. That's why our custom-built media centers are more than just furniture—they're the heart of the home, where every thrilling sports match or binge-worthy drama unfolds. These bespoke pieces aren't just about aesthetics; they're about crafting a space that reflects your taste and stands the test of time. From a sleek built-in media wall that frames your television to the functional elegance of a built-in media console, these designs do it all. They magically free up floor space, making your living area look more expansive and inviting while keeping your entertainment essentials—from Blu-rays to board games—neatly organized. Embrace the ultimate home upgrade where your TV is the star and your comfort is the audience. Let's turn your vision of an ideal media hub into reality, one season at a time.