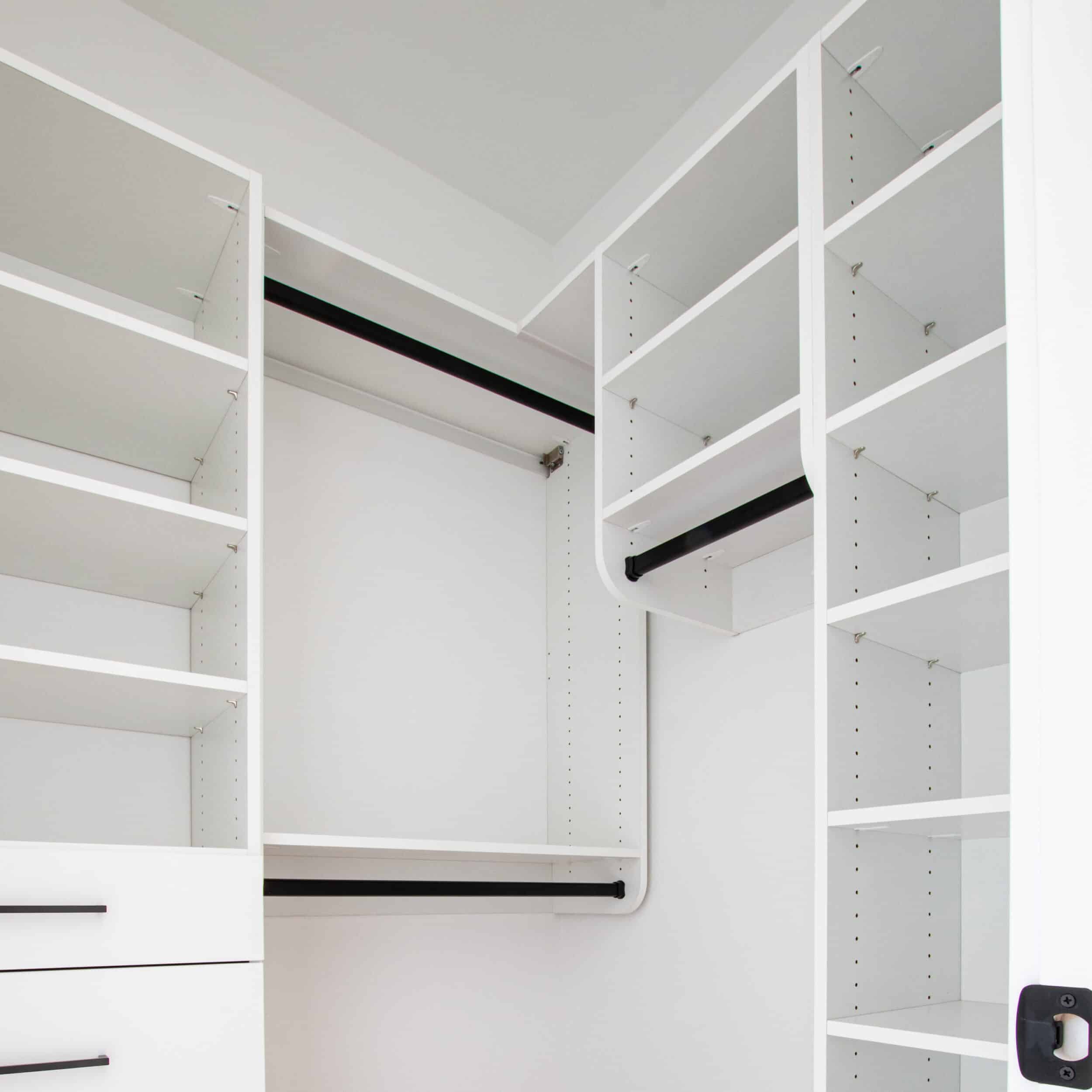 Custom Closets
From standard closets to custom walk-ins with upgraded doors and luxurious accessories, we can do it all.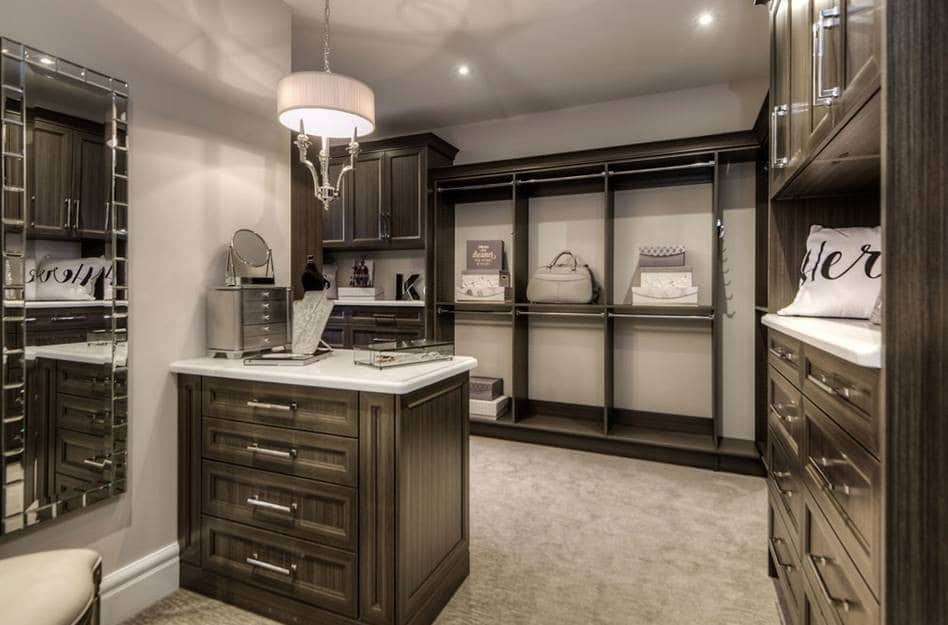 Custom Closet Solutions
Imagine walking into your closet and seeing everything you need to create the perfect outfit right in front of your eyes. Stop fighting with crammed hanging racks, searching through layers of stacked sweaters, and untangling belts, ties, and necklaces. We can design and install the perfect custom closet to suit your lifestyle.
Riverside Millwork Group's team will visit your home to take measurements of your space and discuss your design goals. Then, we'll design a tailored solution with everything you need to make your space functional and beautiful.
CUSTOM CLOSET FINISHING OPTIONS
Our storage solutions don't end once you've determined where everything belongs. We have a large selection of melamine finishes to complete your custom closet and match your style.
Closet Solutions
Choose from a selection of basic, standard, and luxury closet options to fit your style and budget. The Riverside team will work with you to ensure that the measurements and components of your chosen closet solution will fit your needs.