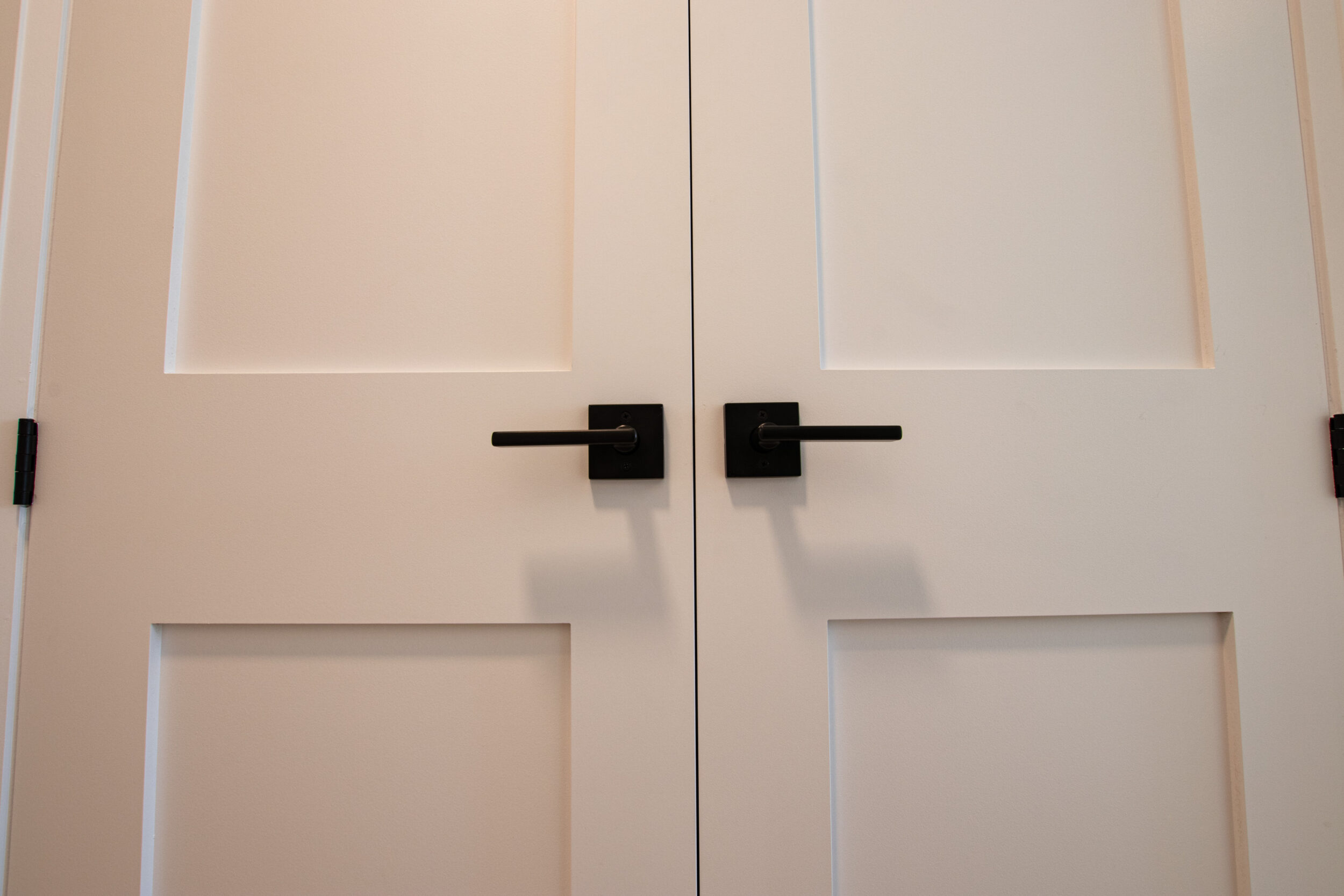 Interior Wood Doors
Ever thought about what makes a home truly stand out? It's all in the details, and nothing adds charm quite like interior wood doors.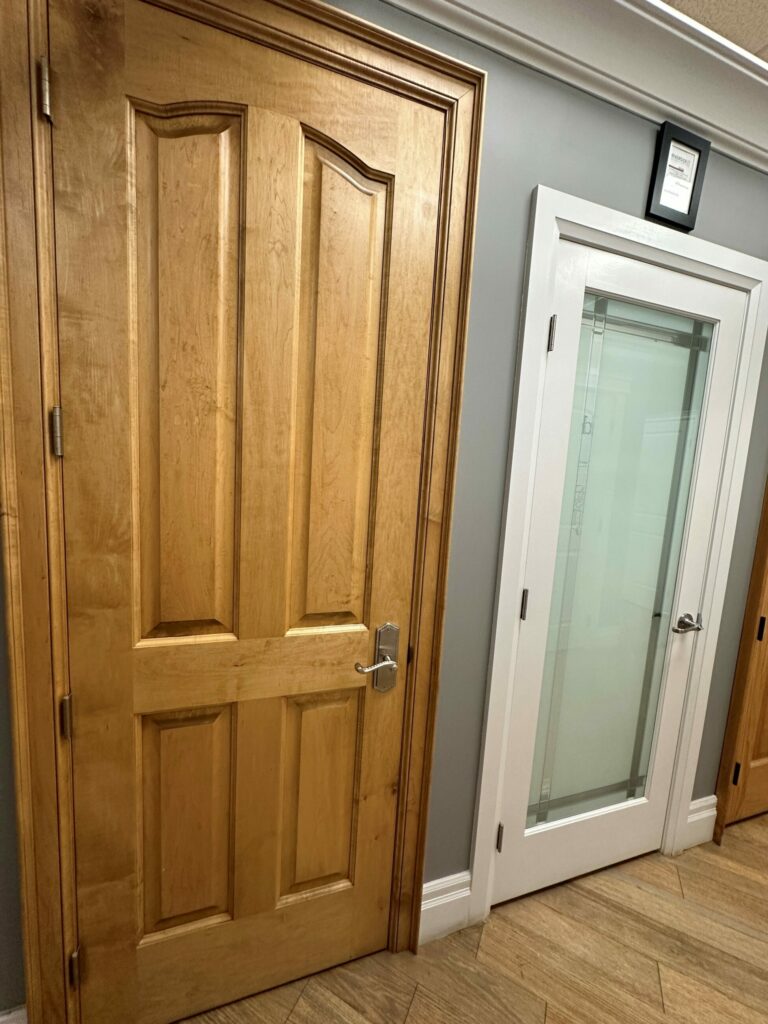 The Advantages of Interior Wood Doors
Still on the fence? Here's how our wood doors stack up against other options:
Better Weight & Sturdiness: Say goodbye to flimsy doors. Our interior wood doors stand strong, offering an unrivaled quality feel.
100% Customizable: We mean it when we say the sky's the limit! Your dream door awaits, handcrafted right here in London, Ontario.
Natural & Unique: Every door is one-of-a-kind, reflecting the natural beauty of the wood. Your home deserves something special, doesn't it?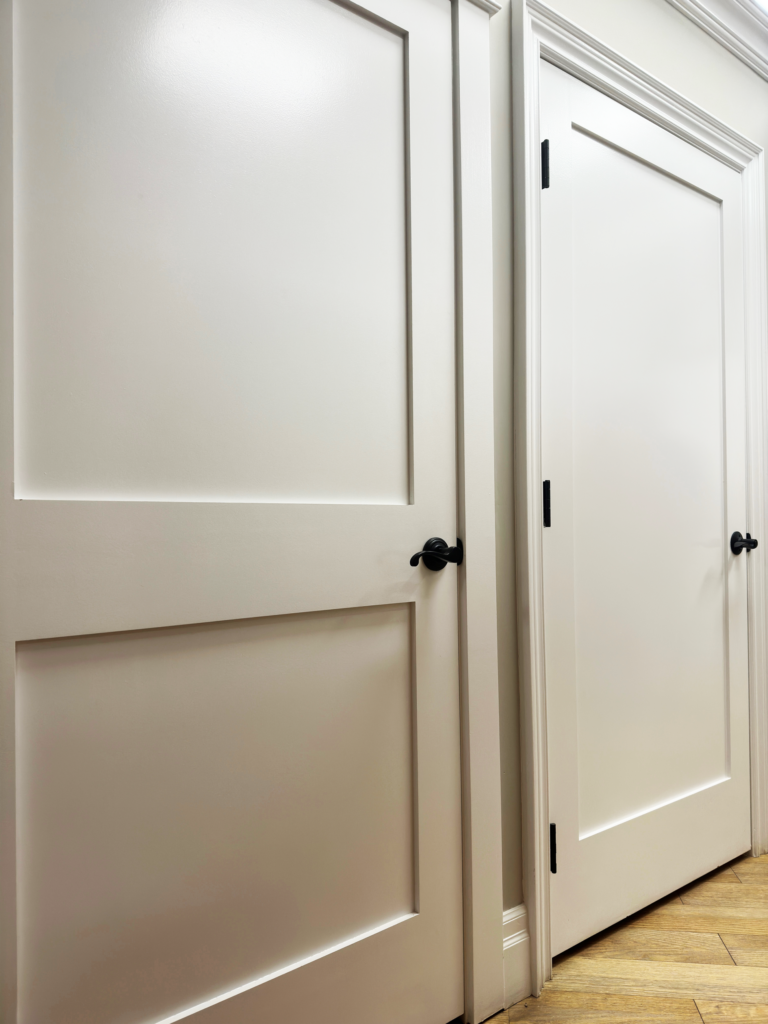 Interior Wood Doors Styles
Interior wood doors come in so many styles you will find just the right one for your home's complete look. The benefit of having wood doors, is that Riverside makes these doors in our London, Ontario based wood mill which means we can execute on the design and material you would like to help with completing your project. From various wood species to different designed panels, we almost never turn down an opportunity to build wood doors for our customers.