Custom Mudrooms
Customize your entry area with storage solutions that you'll appreciate every time you come in the door.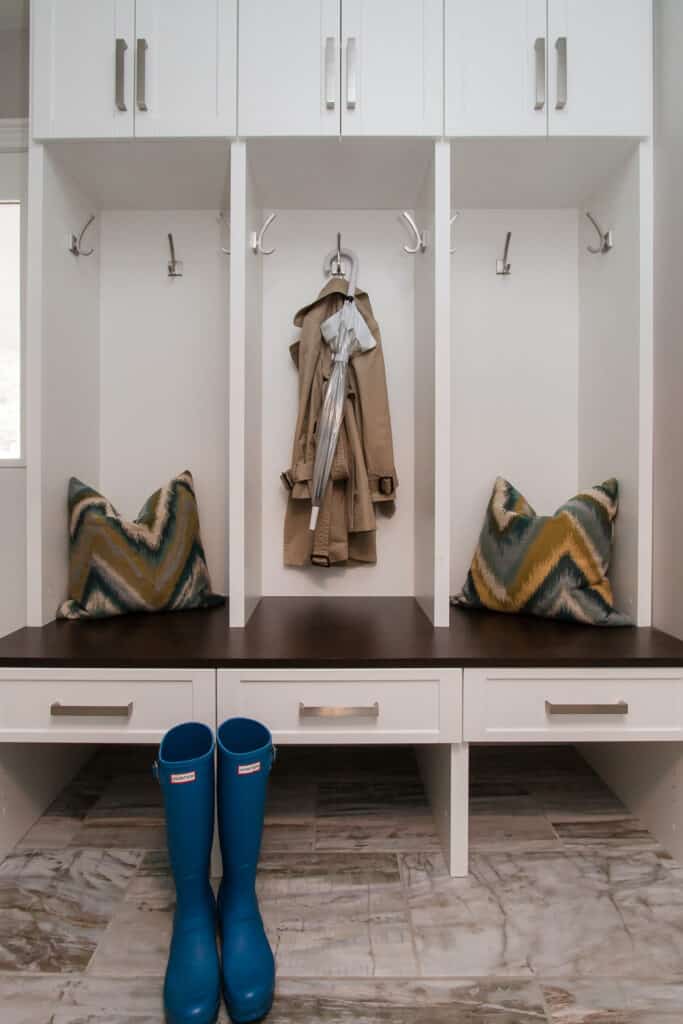 Mudroom Storage Solutions
Wouldn't it be nice to come home and not trip over piles of shoes, bags, and pet toys blocking your entryway? We can make this a reality. Upgrade your mudroom with a custom solution that provides ample storage, easy access to your belongings, and keeps your family organized.
From lockers and drawers to custom cupboards and integrated benches with storage. We can create a custom solution that meets your needs.
Riverside Millwork Group's team will visit your home to take measurements of your space and discuss your needs. Then, we'll design a tailored solution with everything you need to make your space functional and beautiful.
Mudroom Storage Solutions Your Home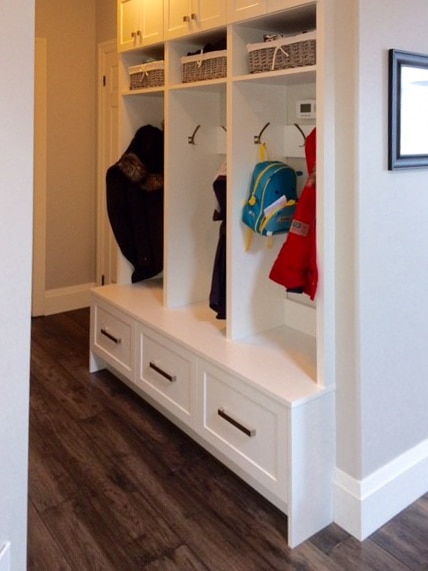 Lockers
Individual lockers will provide easy access to items that each member of your family needs, without searching through others' belongings.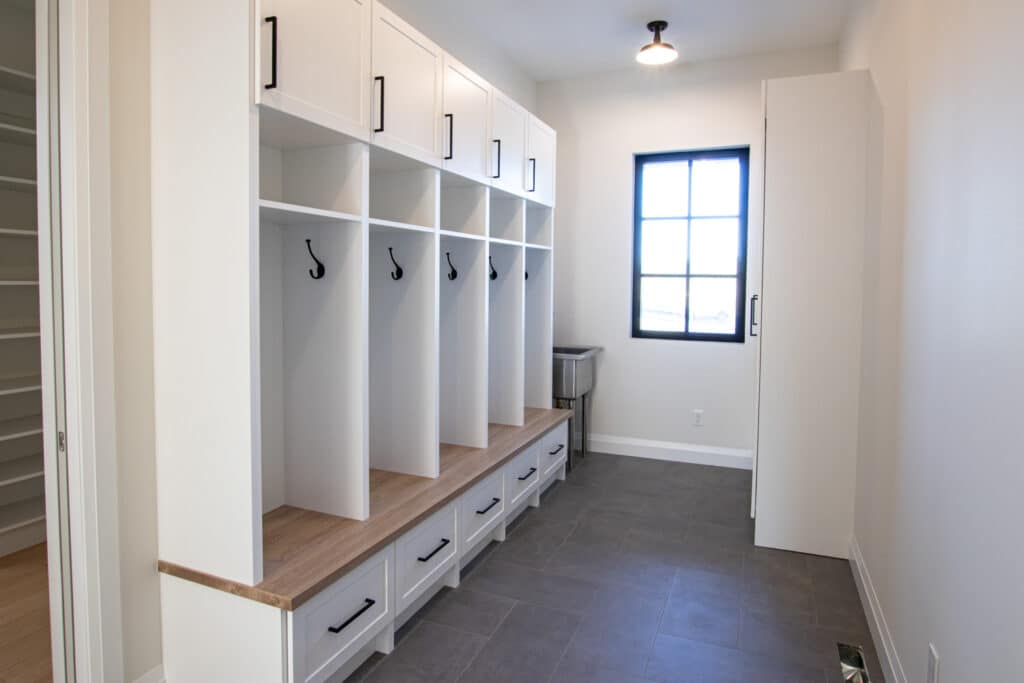 Hooks
Adding hooks inside lockers or along a wall will help you easily hang coats, umbrellas, dog leashes, backpacks, and more.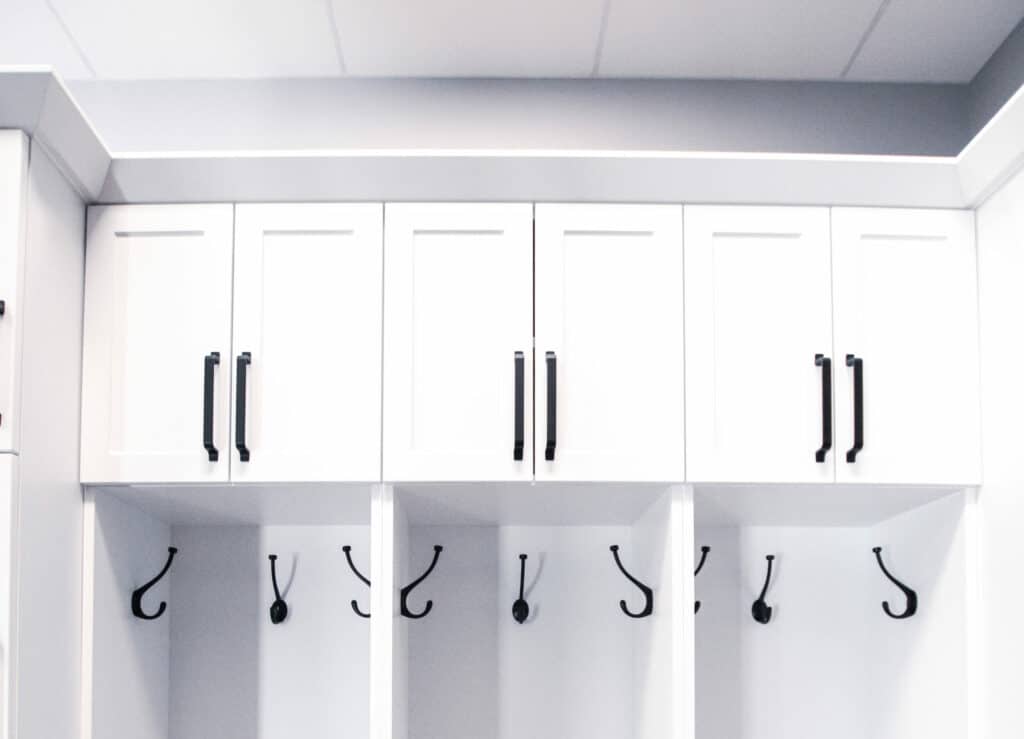 Cupboards
Custom cupboards will add function to your space and can be enhanced with mouldings, doors, and handles for a luxurious looking solution.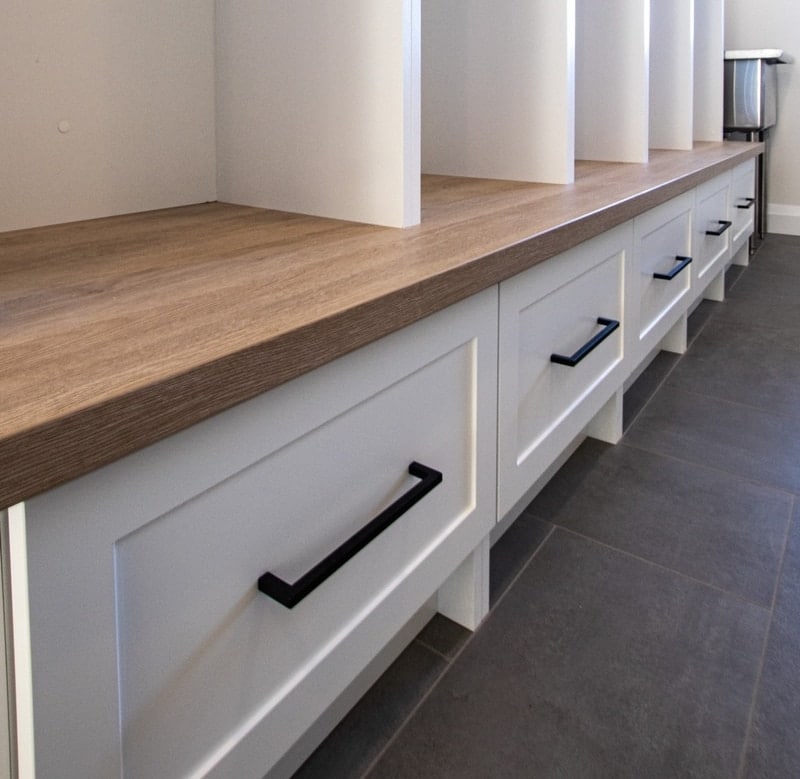 Drawers
Adding drawers below a bench or in a cupboard will provide a range of storage options for footwear, sports equipment, toys, and more.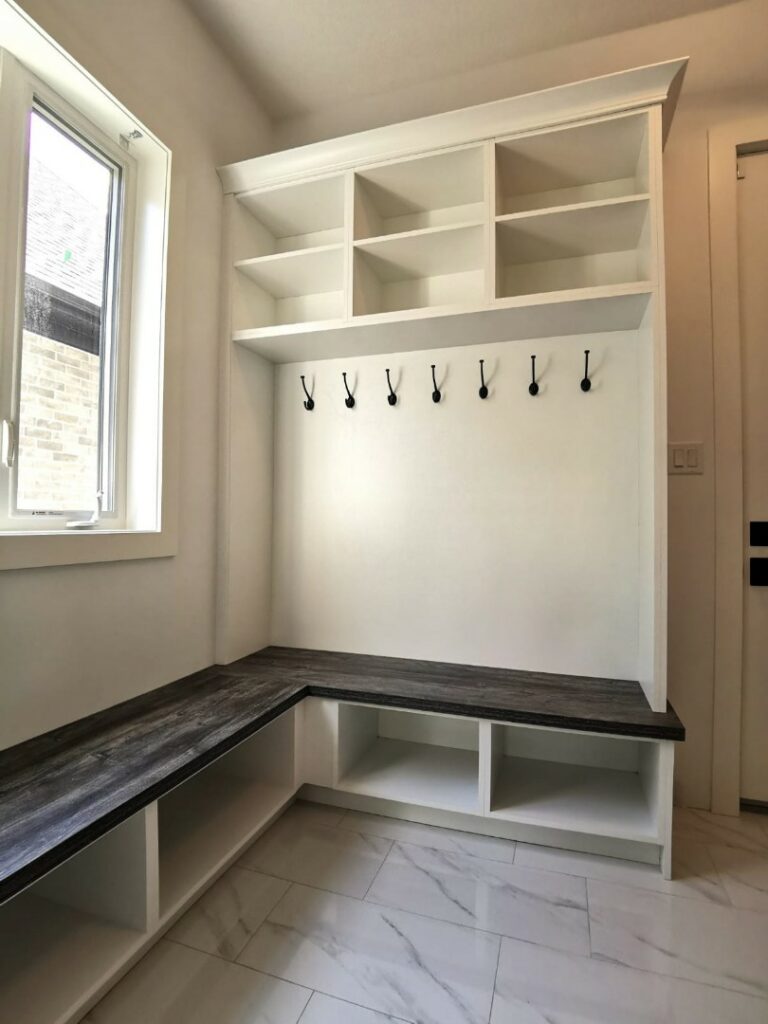 Built-in Mudroom Storage Solutions
Your mudroom storage shouldn't appear as an add-on or afterthought. You want to integrate your storage into your space seamlessly, for a professionally-finished look.
Our team can complete your custom mudroom storage solution with crown mouldings, baseboards, and backings to ensure that your new storage blends in with your existing room.
We will create a custom solution just for you.