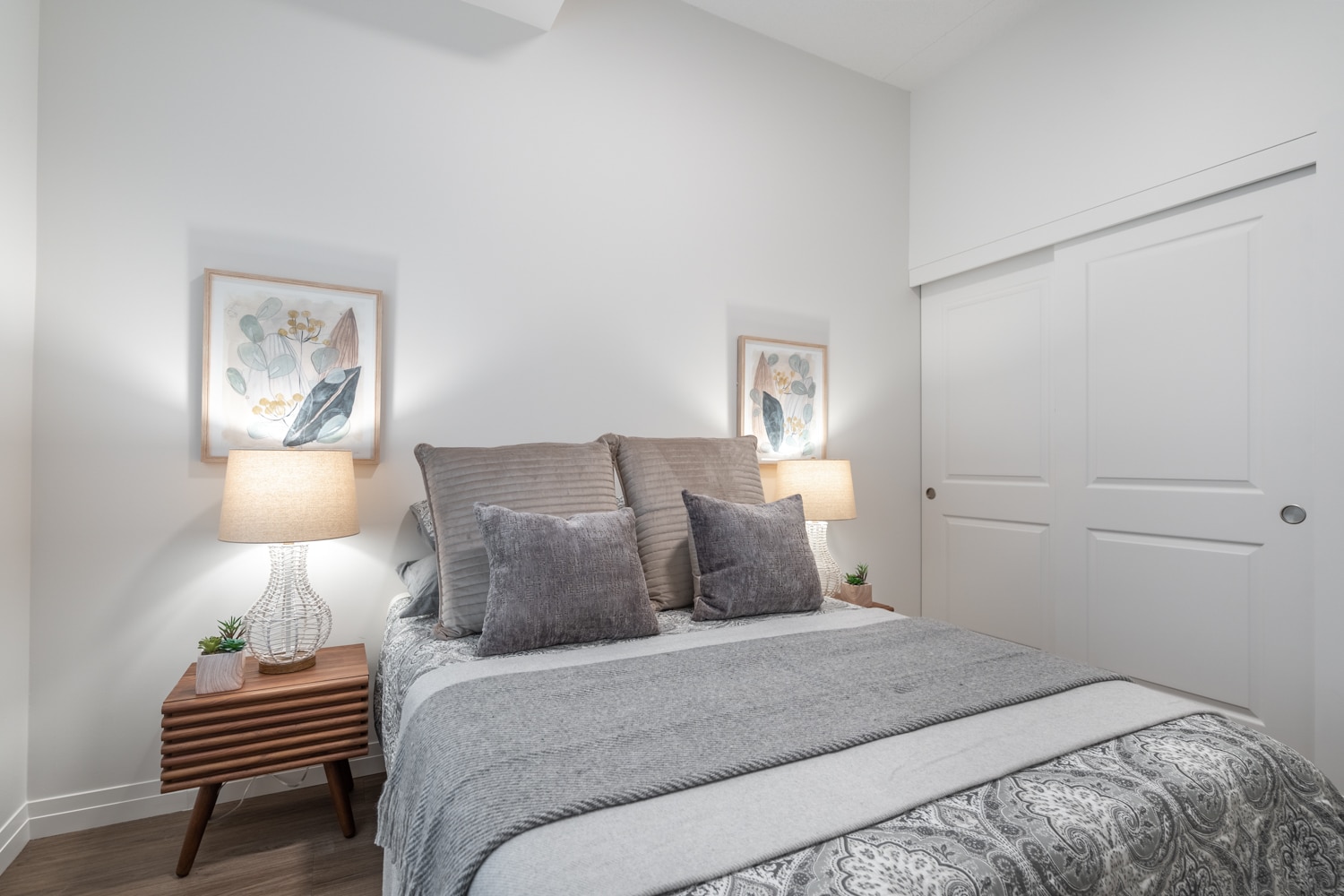 Bypass Closet Doors
Update your closet doors with Riverside Millwork Group's Bypass doors, available in a range of modern and classic styles with customized glass options to suit your space.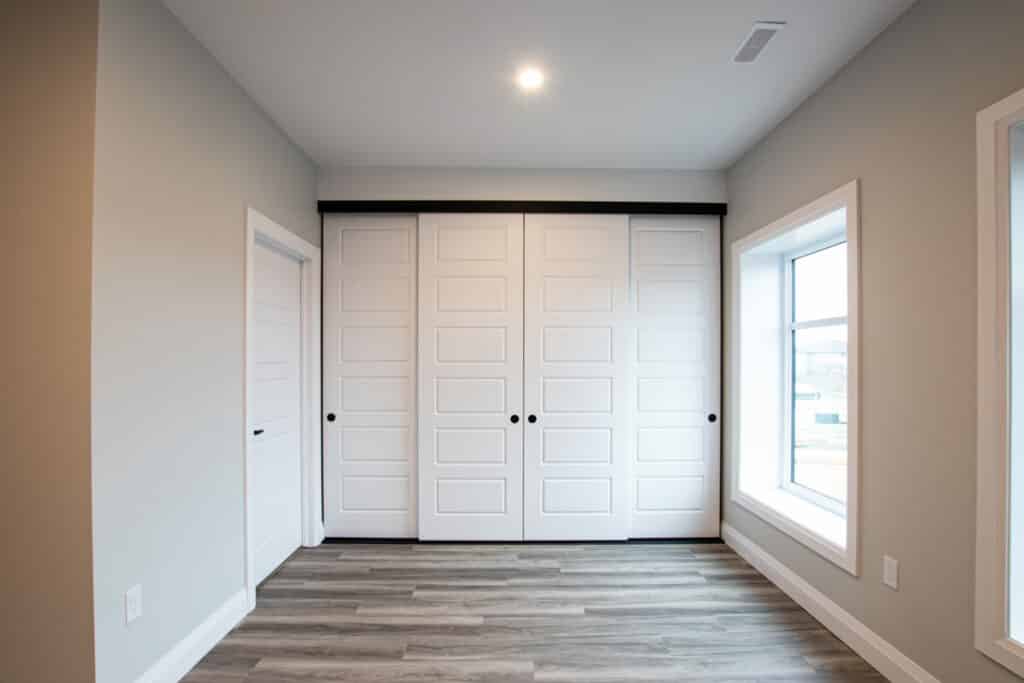 What Is A Bypass Door?
Bypass doors are sets of doors that are constructed with hardware that allows one door to slide in front of the other, without swinging open into the space. Bypass doors are a great space-saver in smaller rooms and they can be a nice focal point.
Bypass doors are available in double or triple door sets, depending on your needs.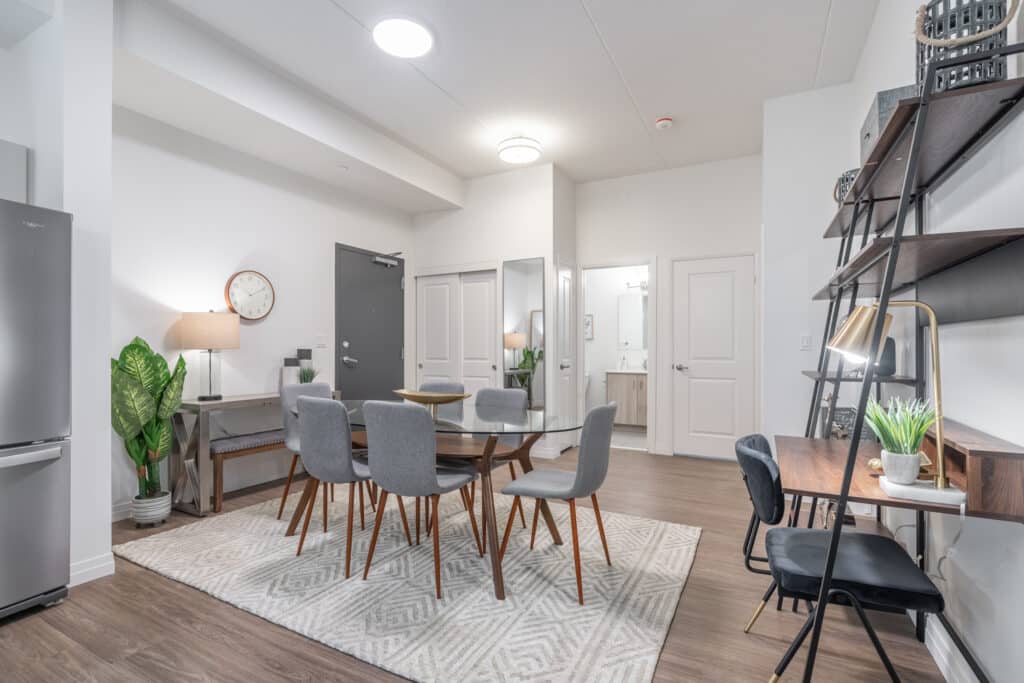 Benefits of Bypass Closet Doors
Are you tired of squeezing between your bed and the wall to open your closet door and access your clothing? Do you struggle to reach items in the corner of your closet because your closet doors don't open far enough and are limiting your access?
Sliding bypass closet doors are a great way to update your space and will provide you with easy access to your closet's contents, from the very bottom corner to the uppermost shelf. Their space-saving design means that you won't have to rearrange your furniture to accommodate wide-swinging doors, and you can enjoy their easy-to-use smooth operation.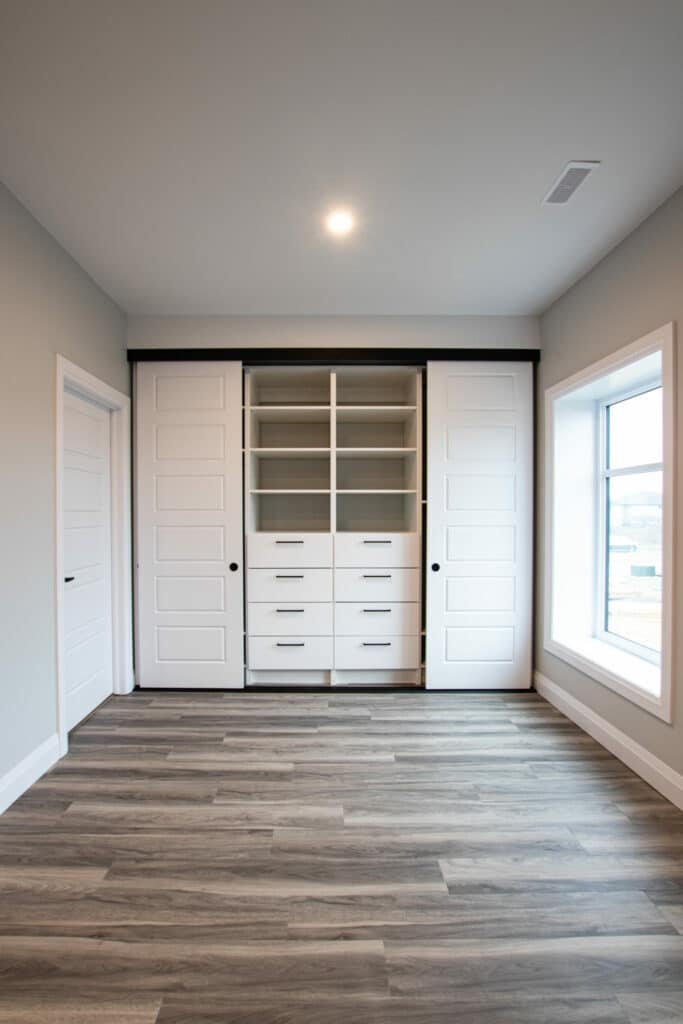 Bypass Door Styles
Bypass doors are available in a wide variety of styles from modern to classic, and can incorporate custom-designed glass options for visual interest.
Whether you are looking to update your existing closets, or complete the look of your new custom closet with the sliding doors, bypass doors are an excellent choice.