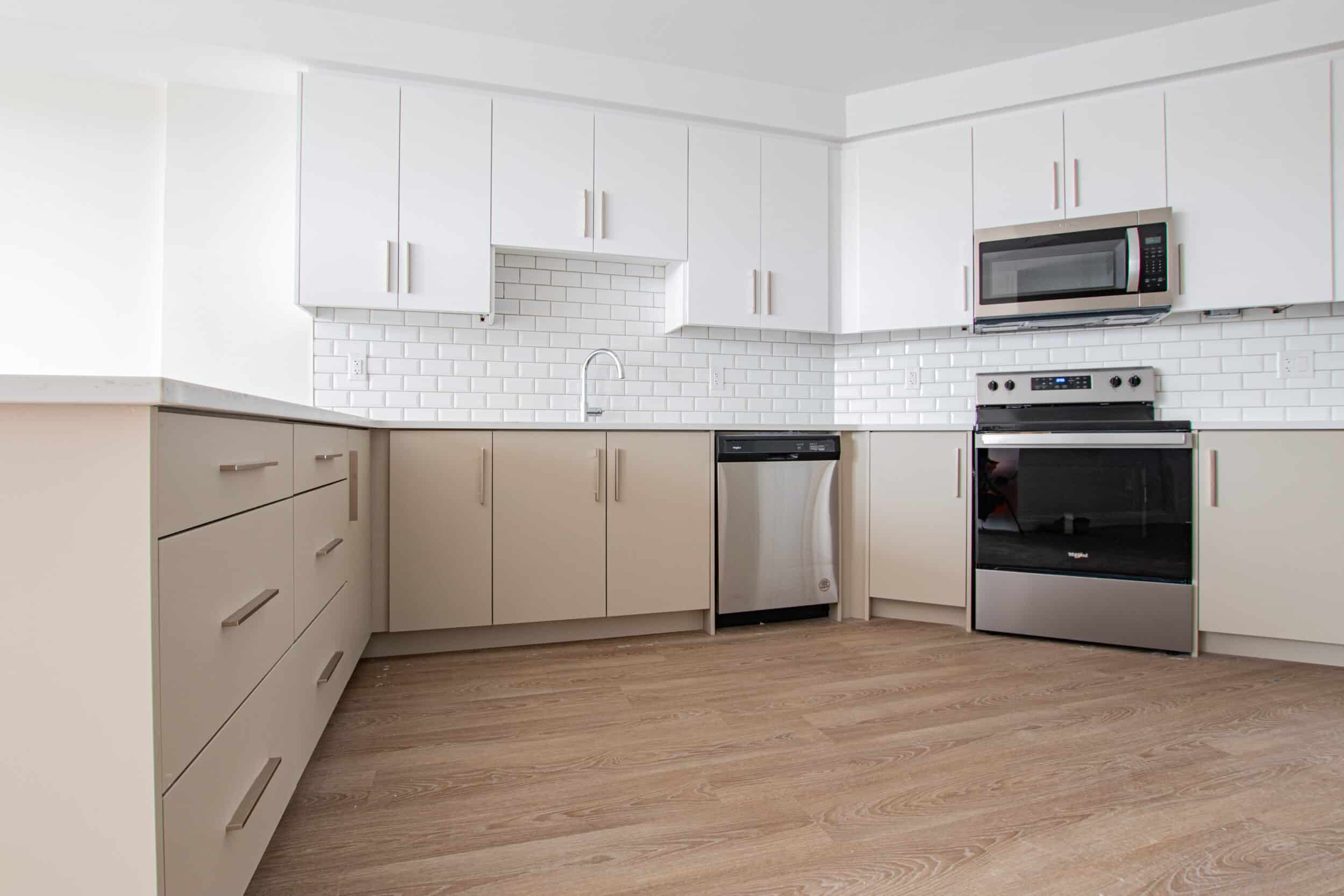 Kitchen Cabinets by Riverside Millwork Group
Riverside Millwork Group offers a selection of basic and standard kitchen designs with different finish options and cabinet door styles. We offer only melamine and thermafoil cabinet solutions, the benefits of working with these options is that they are durable and have nearly an endless amount of colour options.
Riverside Millwork Group Kitchen Cabinets:
Preassembled
High quality
Affordable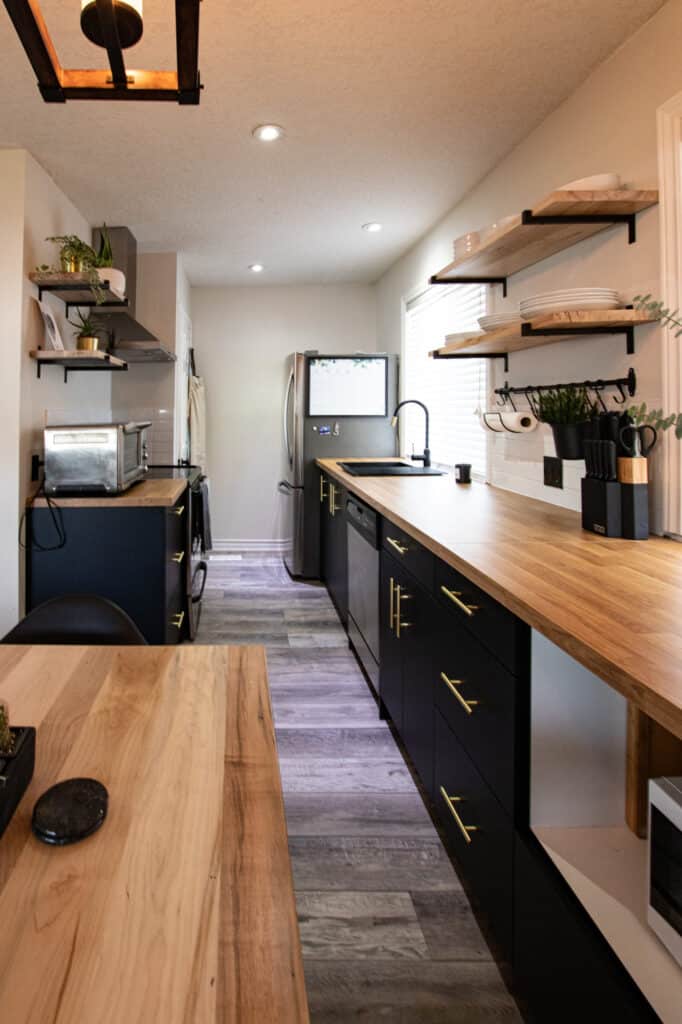 Slab Door Kitchen Cabinets
A simple and affordable solution for your kitchen renovation. Slab doors have a completely flat service with zero grooves or indents, making the perfect door for a modern look.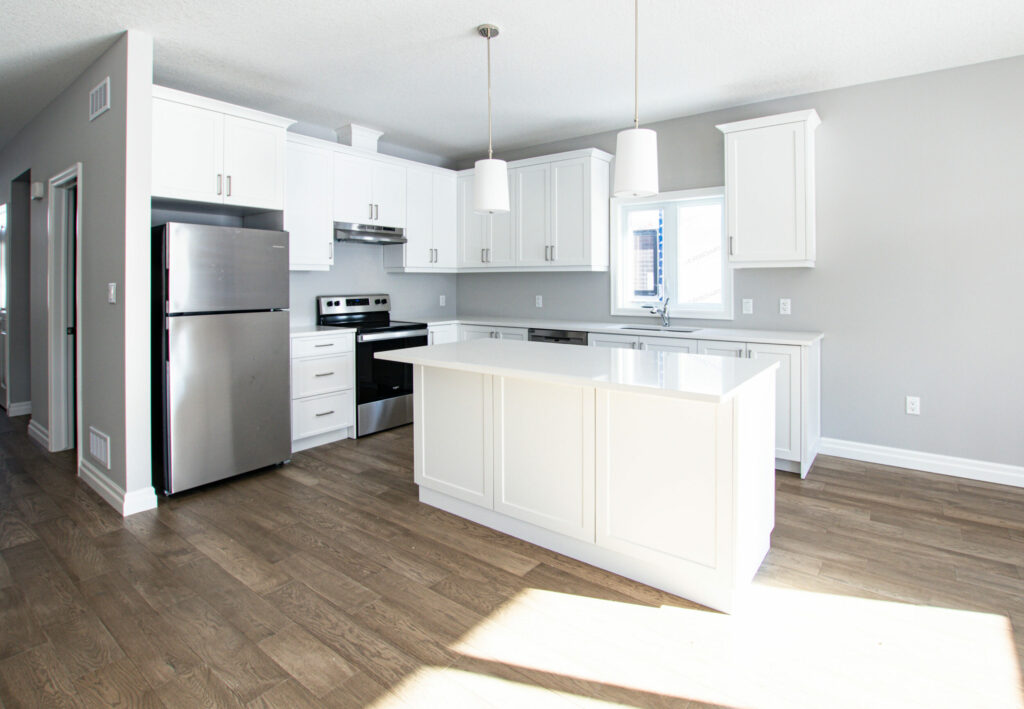 Shaker Door Kitchen Cabinets
Are you looking for a modern cabinet door for your kitchen? Shaker doors feature a flat centre panel and square edges, with minimal detailing or profiling. Shaker cabinet doors offer a simple and timeless design.