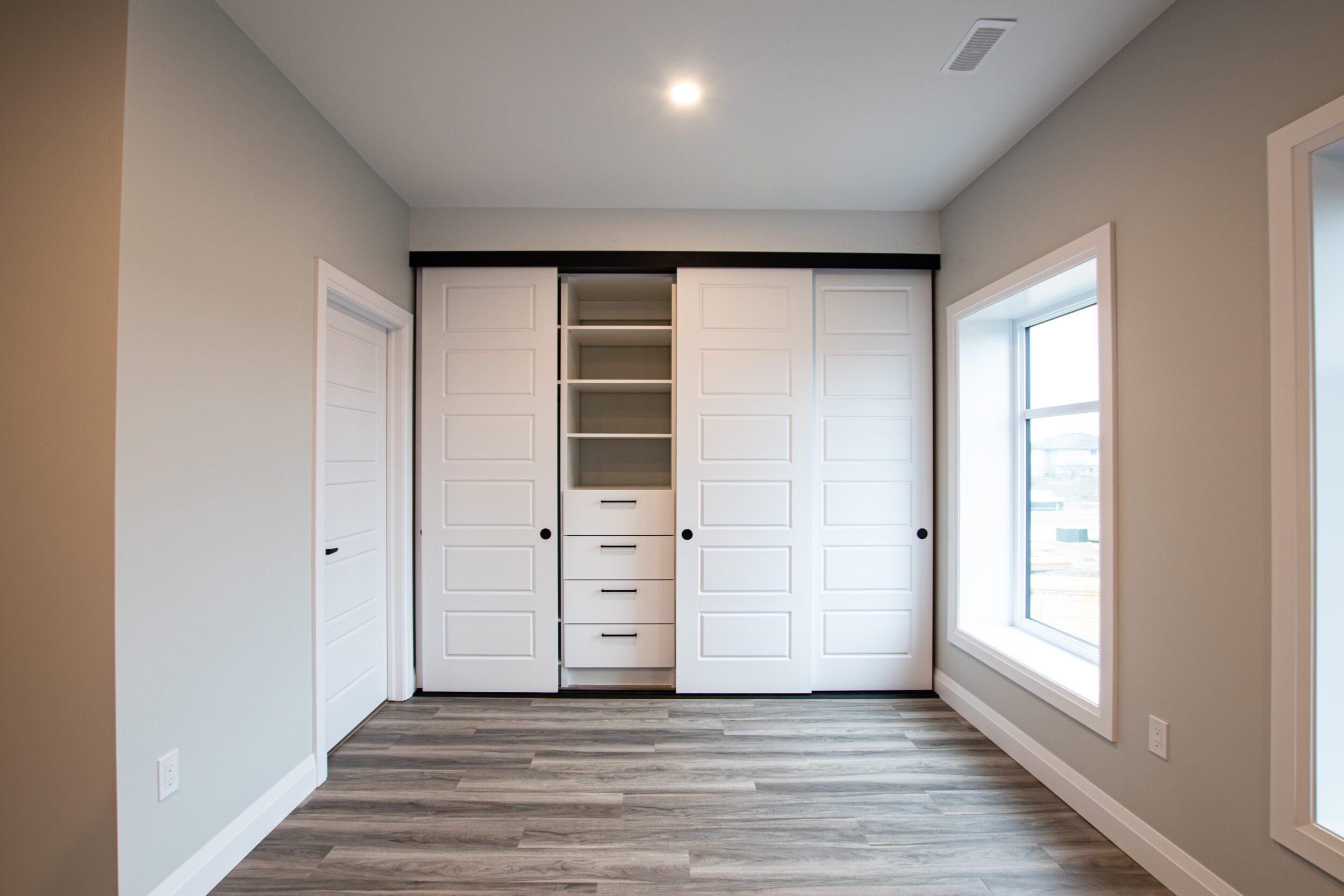 Sliding Closet Doors
Sliding closet doors are more than just an aesthetic enhancement to your space. They are an intelligent solution to common spatial challenges, offering several distinct advantages.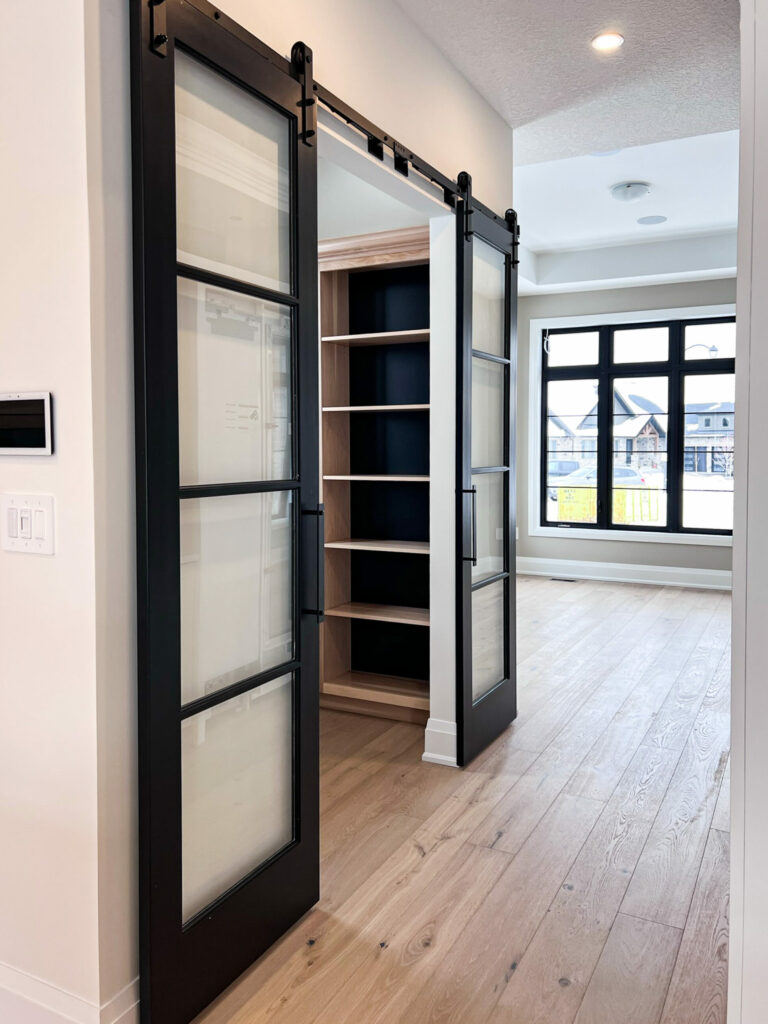 The Benefits of Sliding Closet Doors
Space Efficiency: With no swing radius, sliding closet doors free up floor space, allowing for more flexible room layouts.
Accessibility: Providing wide access to the closet's interior, sliding doors make it easy to reach every corner.
Visual Appeal: Our sliding doors come in an array of styles that can seamlessly blend into the design of any room.
Customization: Choose from different materials and finishes to create a door that aligns with your taste and décor.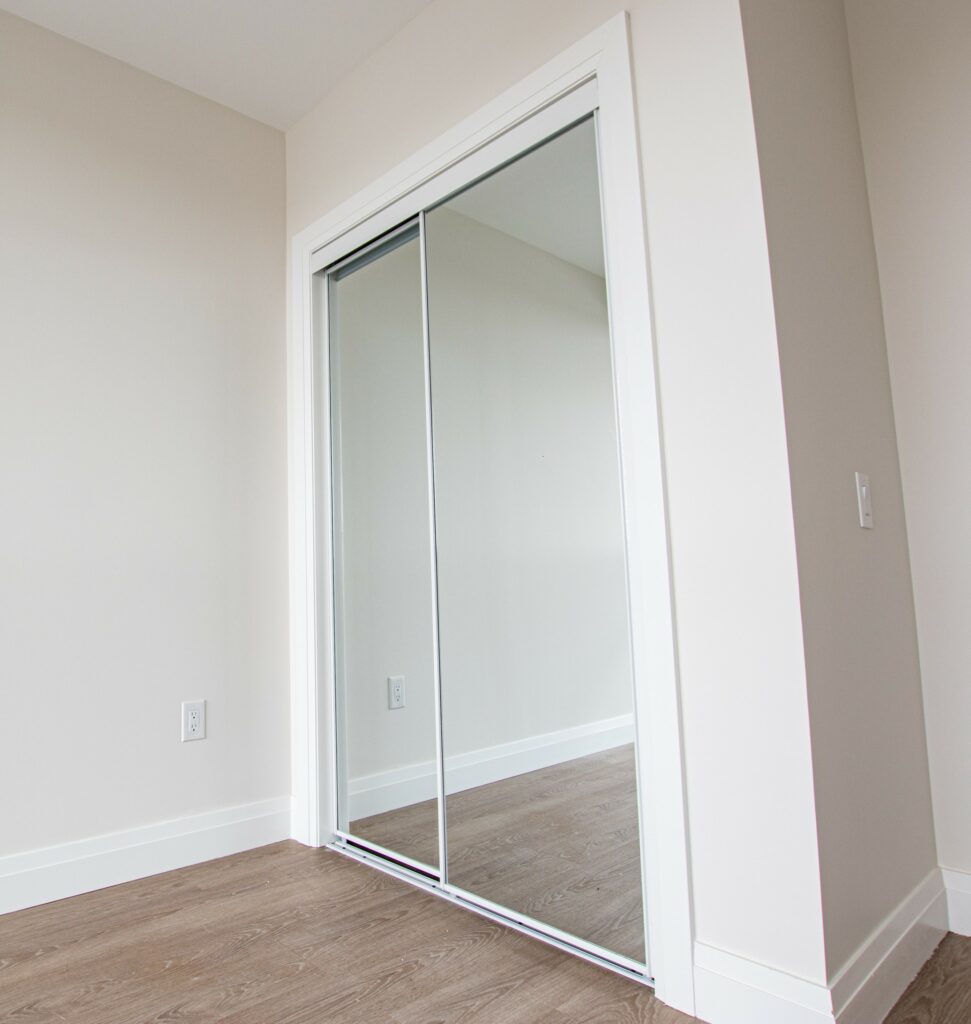 Door Types for Sliding Closet Doors
Our sliding closet doors offer an array of design options, addressing both function and form. Inspired by the best in the industry, such as Organized Interiors, Riverside Millwork Group offers a comprehensive range:
Mirrored Panel or Top Rolled with Panel Doors: Choose between the reflective allure of mirrored panels or the sophisticated appeal of top rolled doors with panels to enhance your space's aesthetics.
As we can see in the corresponding image, mirrored panel bypass closet doors.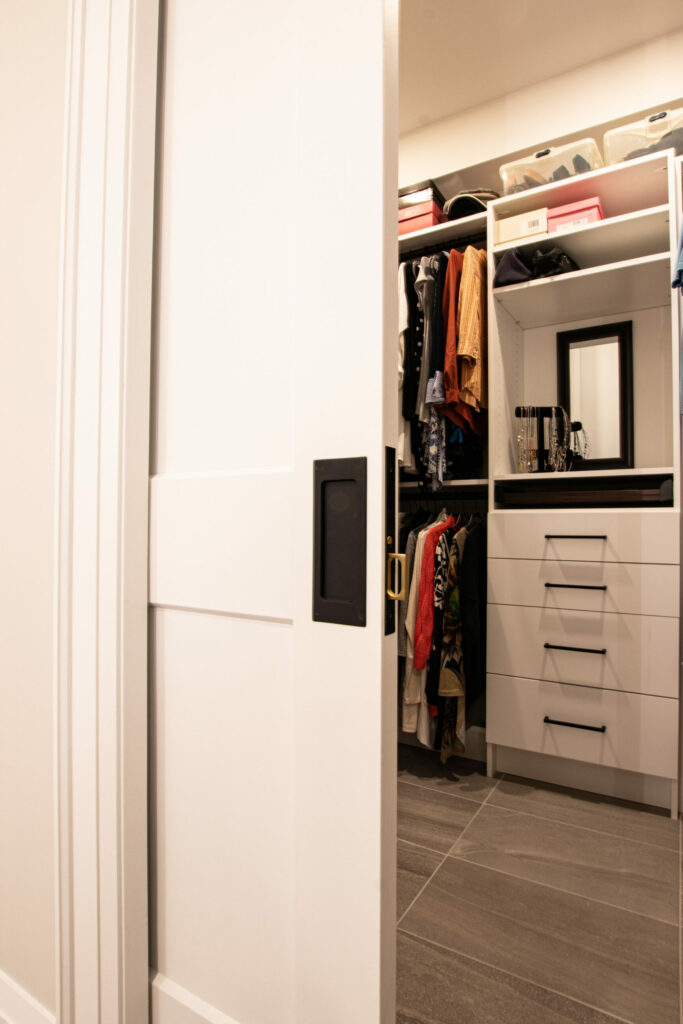 In addition to Bypass Doors being a common closet door solution, the Pocket Door is another popular choice. The pocket door slides into the wall allowing for more space around the closet to be used for the bedroom, ensuite, or other areas of the home.
Flush Pull Handles: Select from various styles and finishes of flush pull handles, the exclusive option for sliding doors, to ensure a sleek appearance and smooth operation that complements your door's design.Track Options: Customize the track system for smooth functionality tailored to your needs.
As seen in the corresponding image, a pocket closet door with a flush pull handle.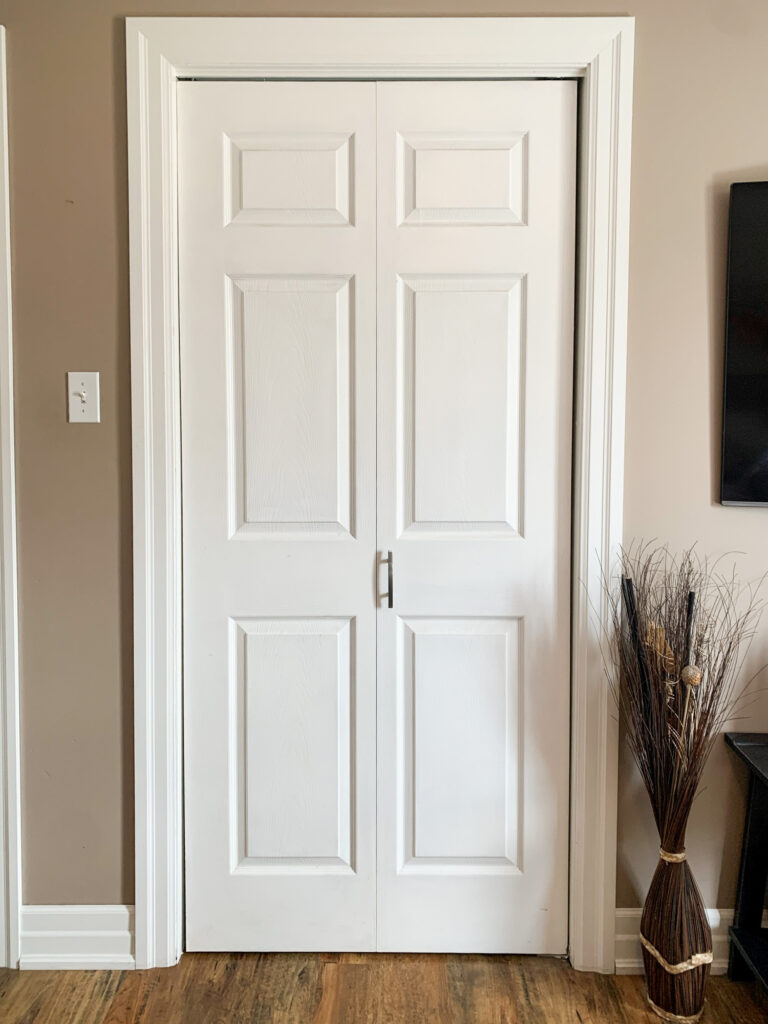 Sliding Closet Doors Styles
Riverside Millwork Group showcases a vast collection of sliding closet door styles designed to meet diverse tastes:
Contemporary: Sleek lines and modern finishes for a cutting-edge look.
Traditional: Timeless designs that exude elegance and warmth.
Rustic: Doors that bring a touch of nature's charm into your home.
Custom Designs: Collaborate with our design team to create a one-of-a-kind piece.
Visit our product gallery to explore these styles and more.