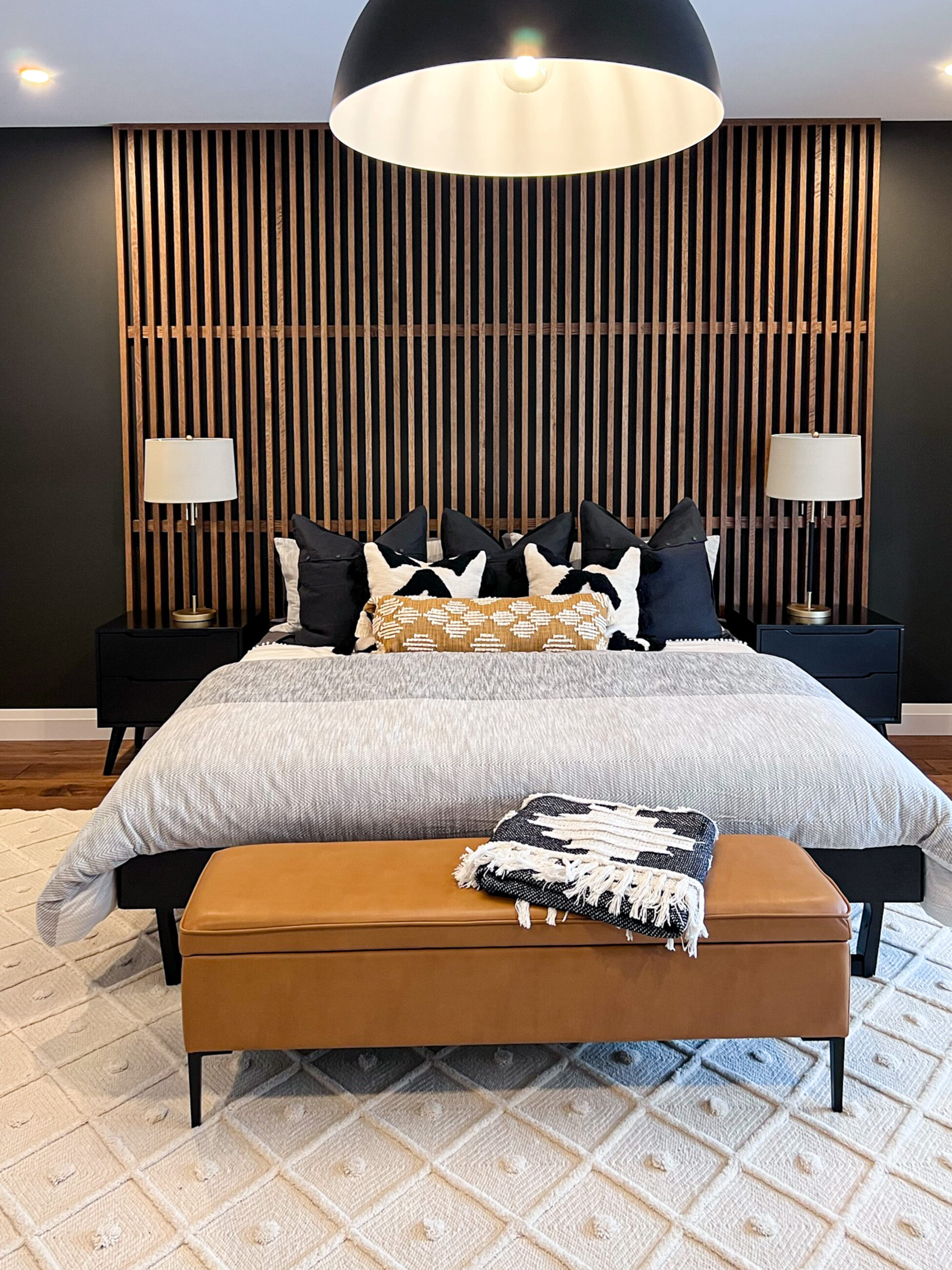 Feature Walls
Create a focal point for your space or accentuate the existing design with board and batten, crown moulding, wainscoting, and baseboards.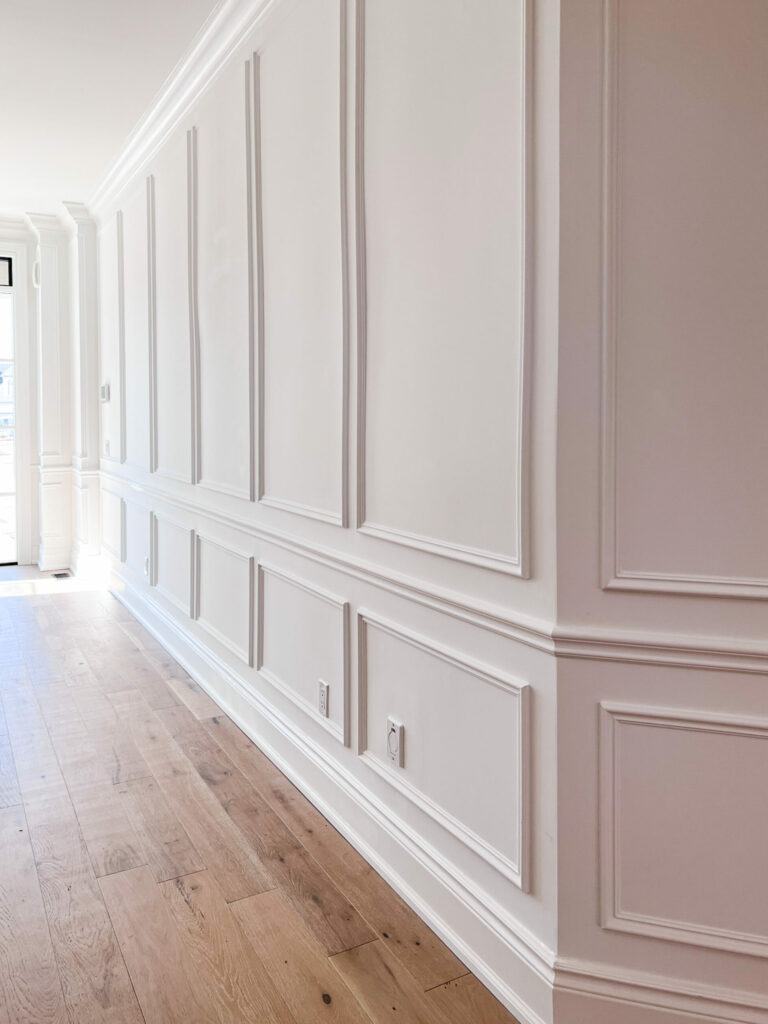 What Are Feature Walls?
A feature wall is an area within your room that offers a different design, colour, or feature that distinguishes it from the rest of the room. You can have multiple kinds of feature walls throughout your home, and each can be unique. Feature walls can include built-in shelving, wall panelling, shiplap, tongue and groove, decorative wall trim, and more.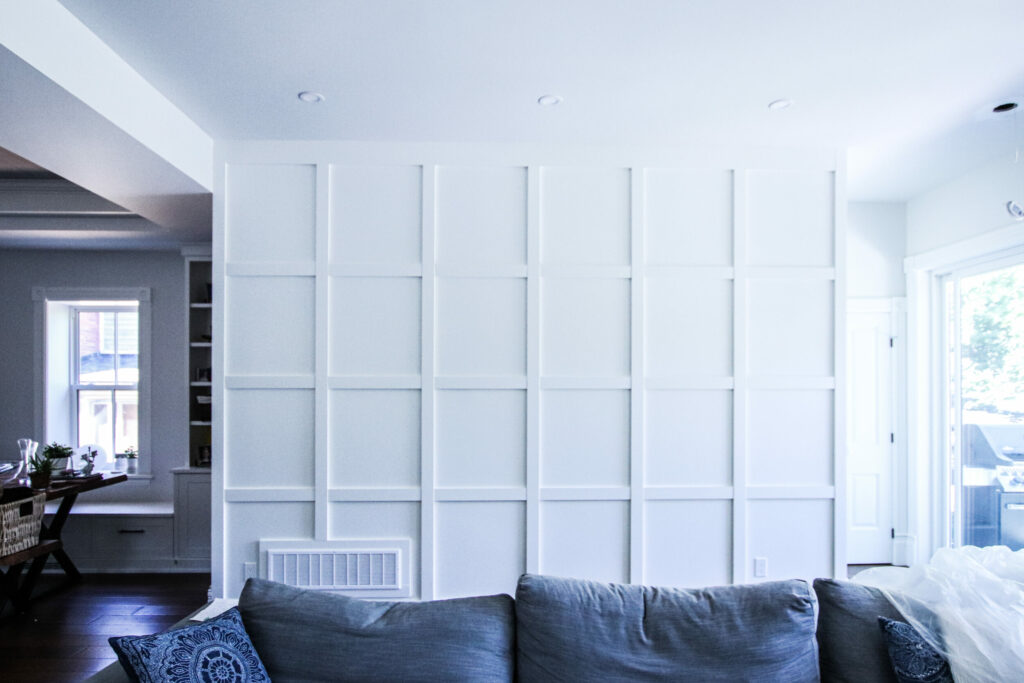 Board and Batten
Feature walls designed with board and batten can be designed in both modern and classic styles and are typically installed to run vertically along a wall, or series of walls. Carefully constructed rectangular frames will create a unique pattern to help enhance the visual appeal of a room. Often painted in for a more subtle and sophisticated look, board and batten feature walls look luxurious and make a classic statement.
Crown Moulding, Wainscoting, and Baseboards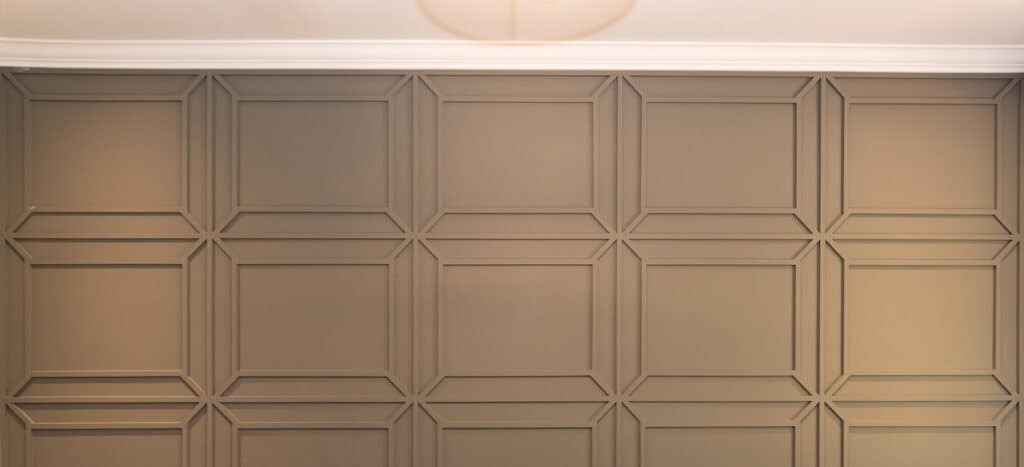 Crown Moulding
Crown moulding is available in a wide variety of styles, from modern with clean lines to more ornate classic options, and helps to complete the look of any space. Whether it's running along the ceiling or capping cabinets, columns, or built-ins, crown moulding is the ideal finishing touch.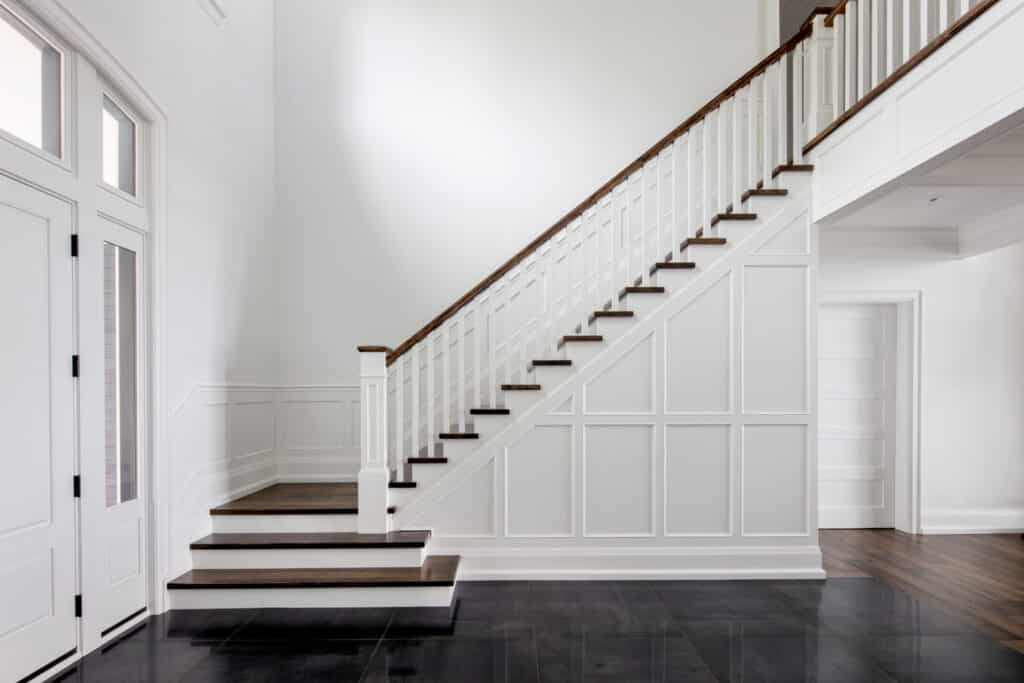 Wainscoting
Wainscoting was often installed for the purpose of protecting the walls from being scuffed or damaged from the backs of chairs, tables, or other objects, but now it is a key design feature. Often installed to run along the bottom half of a wall or space, wainscoting makes a great impression in foyers, along staircases, and in dining rooms.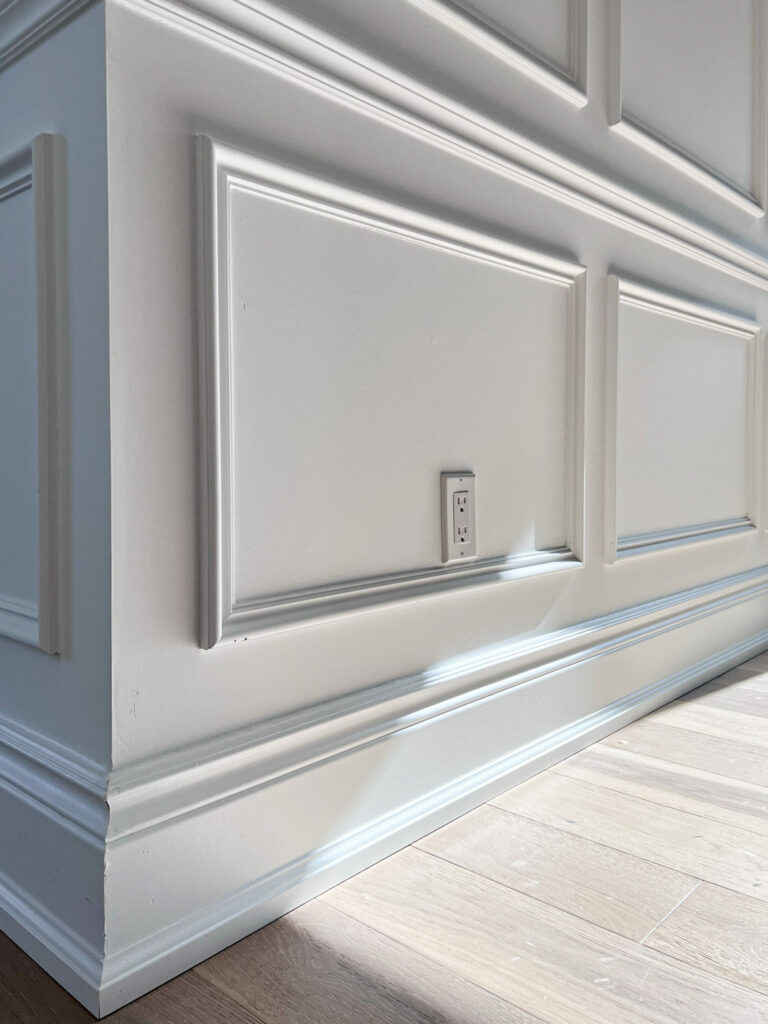 Baseboards
Baseboards are the ultimate finishing touches in every room. No room is complete without baseboards. Available in a range of styles to suit any space, baseboards can be painted or stained, and can be custom designed to suit your heritage home or unique style.