There are many aspects to doors and trim that you should consider before running to purchase that beautiful door you saw in your local showroom, on your Pinterest feed, or on your favourite HGTV show. In this blog we will guide you with what steps to make before calling us to purchase your door and trim for your home.
For a homeowner who does not have experience as a DIYer or much knowledge of home renovations you may go into your local store thinking the process of purchasing door and trim will be as easy as picking your favourite product design and paying with your credit card. Unfortunately, there are more things to consider before making the purchase. Here, we will tell you how to determine what way your door swings, how to measure an interior door, how to measure what door size you require, and how to measure the amount of baseboard you need!
How to Determine What Way your Door Swings
When browsing at your local showroom or hardware store for interior doors, you will be asked which way your door swings, and your first thought could be wondering how to find out. Our trained sales representatives are happy to help guide you on how to tell what swing your door is, although why not do your research before hand and save that extra time going back to double check.
As broken down in this video, we have a simple way for you to determine which way your door swings because odds are, if you think it swings one way based on how you open the door, there is a 50/50 chance you have the wrong answer.
‍
How to test what way your door swings:
Step 1: open the door
Step 2: turn your back to the side with the hinges
Step 3: whichever hand is closest to the door itself (Right vs. Left) is the way your door swings
‍
Once we know what way your door swings, you can let your Sales Representative know and this means we can machine the door you have ordered so that the hinge prep and lock prep will line up with the direction you want your door to swing.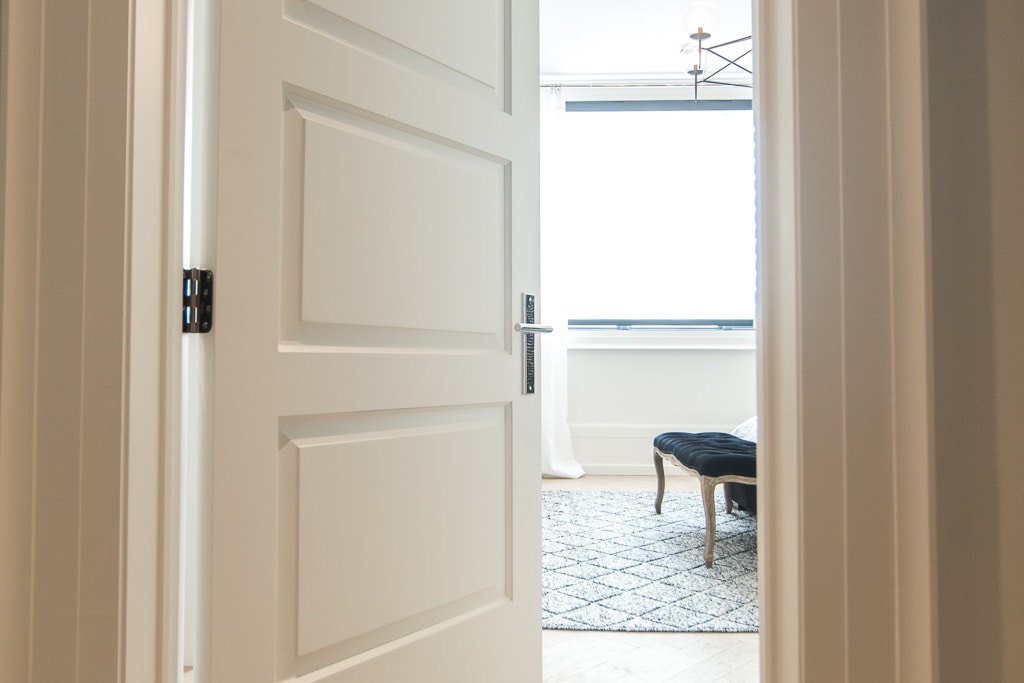 In this image above you can see the door open. If you stand with your back against the hinges on the left you will notice your left hand is closest to the door itself. This confirms that the door in this image is a left swinging door.
How to Measure an Interior Door
Interior doors are essential to dividing space, providing privacy, and reducing noise between rooms. Choosing the right door can truly enhance the decor and tone of a room. We provide standard and custom interior doors with sound-reducing options to fit any space.
If you're currently wondering what size door you need for your space, it is important to understand how to properly measure an interior door so there is no miscommunication when placing the order for your doors.
Now its time to show you how to measure an interior door, in the video below you will be able to view step by step instructions.
‍
‍
If you are measuring from the studs when everything in the home is removed, you will start with a tape measure;
Step 1: measure the width in inches and subtract 2 to allow space for the jambs and shims
Step 2: measure the height in inches and subtract 2.5 inches to accommodate flooring and casing
When swapping out a door but keeping the existing jambs you will measure the same way without subtracting the 2 and 2.5 inches.
How to Measure Baseboard
It is time to upgrade your baseboard in your home, the first step is measuring your baseboard to know how much you need to purchase. That way when you select the style you like and determine which product you would like the style in, you can get a very accurate quote for the new baseboard. Here is an easy way to measure for baseboard you need in a home. Whether it was new flooring or a whole home makeover that caused the decision, we are here to walk you through how to measure for the quantity of baseboard you require, because this is one DIY project, we can all do!
‍
Check out the video below to view how to measure baseboard in your home.
‍
Step 1: find a measurement tool, whether it is a wheel or a traditional tape measure, both will give you the same result
Step 2: begin measuring the foot of each wall where the baseboard will go
Step 3: add up all wall measurements
Step 4: add 10% to that number to account for any waste
Once you have your number in mind, select the style of baseboard you want to go with, in the height of baseboard you desire, and you're ready to place your order!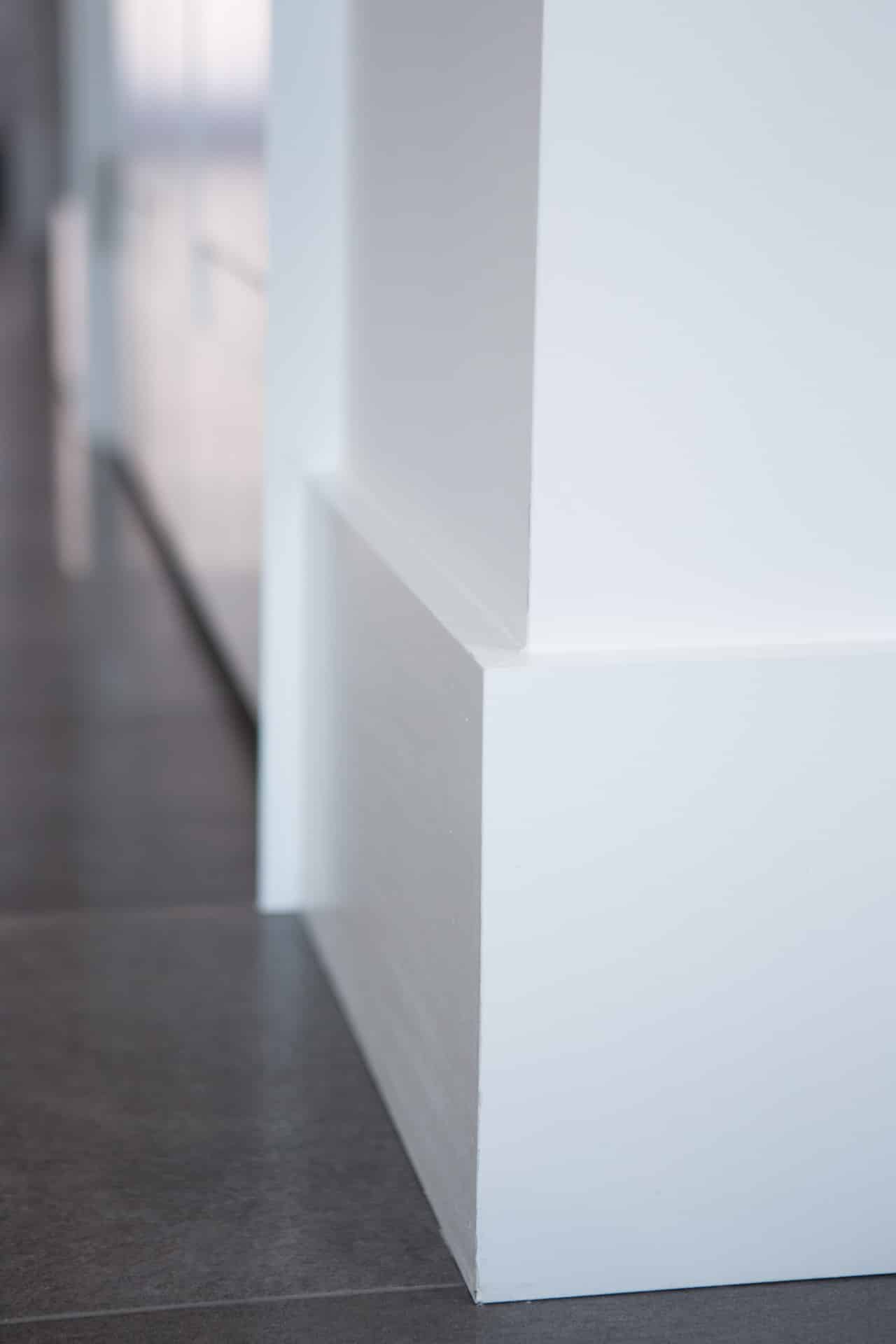 We have a large variety of trim profiles to choose from, and if you don't see what you had in mind, we can custom make a profile of dreams! To learn more about our trim profiles and styles visit our blog "Trim options are endless, but what's the style for you? Traditional or Modern?". When you are ready to start browsing our trim profiles you can visit our website atriversidemillwork.ca/trim.
Now you should have a better understanding on how to measure an interior door, how to measure baseboard and how to determine what way your door swings. If you have any more questions or need help with any other project don't hesitate in contacting your local showroom (Waterloo, London or Stoney Creek) where one of our trained sales representatives can help walk you through everything you need to know to be happy with your purchase.
‍