Interior doors are probably the most used components in any home. Think about all the times you go in and out of your bedroom, the times the door needs to be open and closed in every bathroom, and every morning and evening you need to open your closet door to get dressed. Yet despite looking at them constantly, interior doors are often overlooked in the design of a space.
Let us inspire you to start thinking about interior doors differently, and get to know what your options are when it comes to selecting the best interior doors for the home you're building or renovating. First, we will start with understanding the styles of doors most often referenced when you're purchasing interior doors. The three styles we will cover in this blog are Moulded Panel, Stile and Rail, and French Doors.
Moulded Panel Door
Available in a variety of patterns, this is the most common door you will see in homes. Moulded panel doors are an economical choice for a primed interior door. They are made of wood and are pressed together in forms to create the particular door style. These doors are made to imitate stile and rail door designs at a reduced price point. The only thing the Moulded panel door cannot do is include a glass component. It should be noted that Moulded doors typically show less details when compared to stile and rail doors, making this a tradeoff for some designers who would like to see more details in the doors of a home.
Moulded panel doors come in two quality levels: hollow core and solid core. The hollow core option is much lighter, the solid core is a heavier duty door. If you are looking for a sturdy door that prevents some sound from travelling through, it is important to request the solid core option. Some people will prefer this when they are designing a family home for example.
‍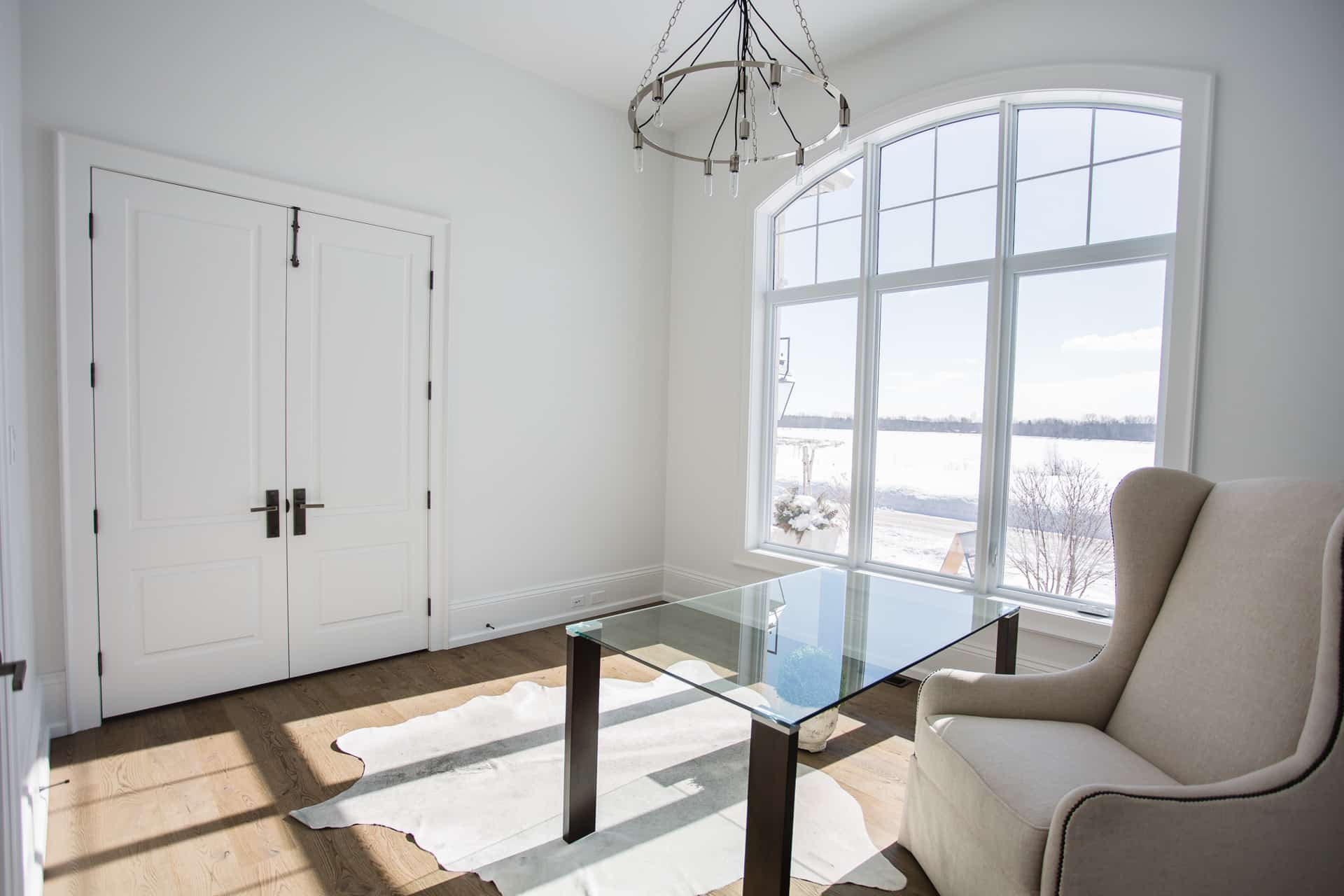 Stile & Rail Door
Next up we have the Stile and Rail doors mentioned above. They are a solid wood door with the ability to create a great amount of detail in the design. They are strong and durable, and constructed from horizontal rails and vertical stiles. These doors are great for sound proofing any room, similar to the solid core Moulded Panel door.
When put together, they give the illusion of a single carved piece of wood, these doors require more precise and complex construction techniques so they come in at a higher price point went compared to the Moulded Panel doors. People will often select the Stile and Rail doors as it will display much more detail and provide a better painting surface. Due to the individual stile and rail components almost any layout is possible including glass elements.
‍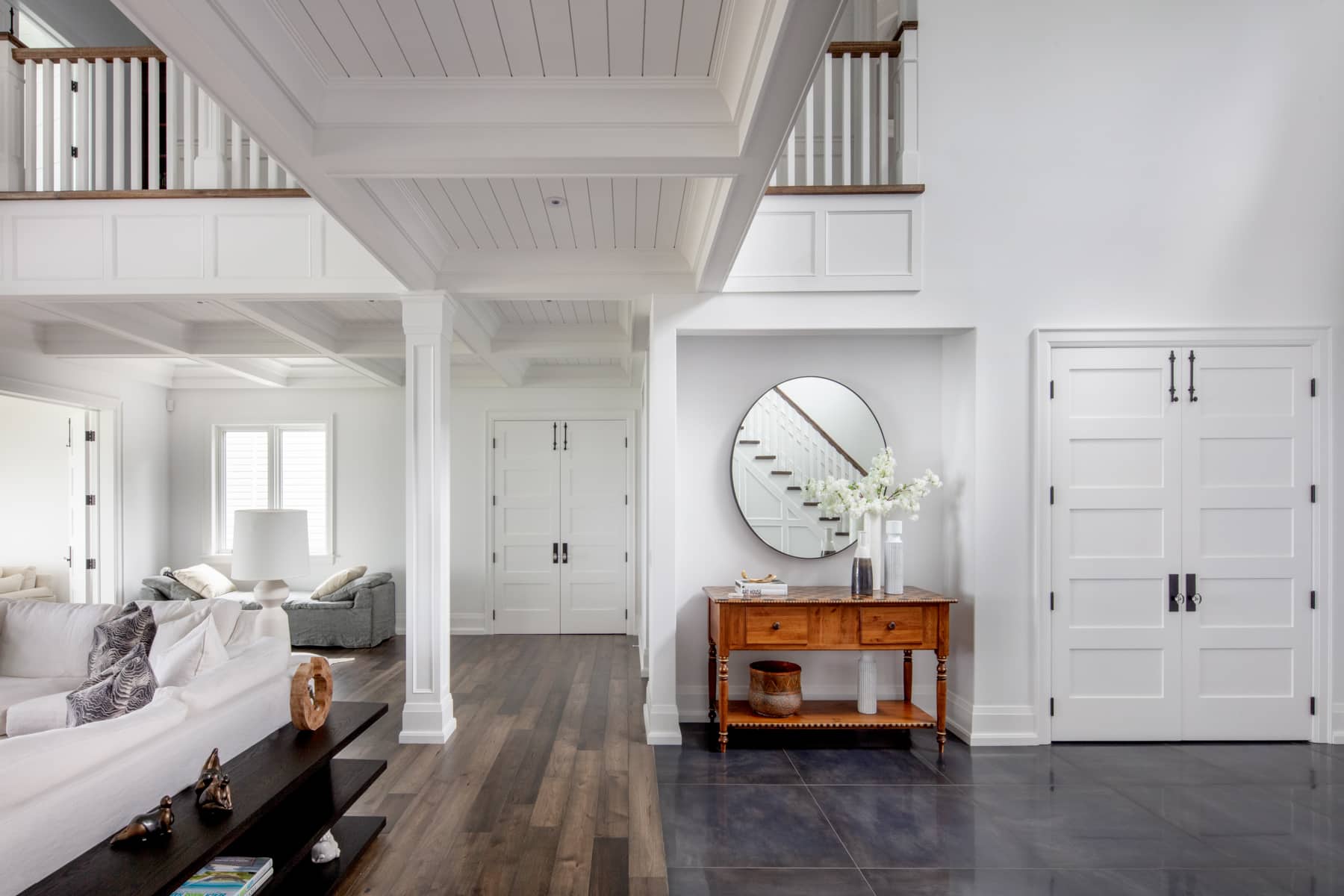 French Door
French doors contain glass panes extending for most of its length. They are intended to maximize natural lighting as indoor lighting may not satisfy typical spaces.  Whether your home is rustic, modern or traditional, French doors can work with whatever style you are trying to achieve in your home. A French door can be used as an exterior door entering a patio space or deck, as well as an interior door creating a divider between a hallway and an office space.
Of course, French doors are intended for functional use, but it is also aesthetically pleasing and can be a conversation piece in a home. Some people purchase these doors primarily for a design feature.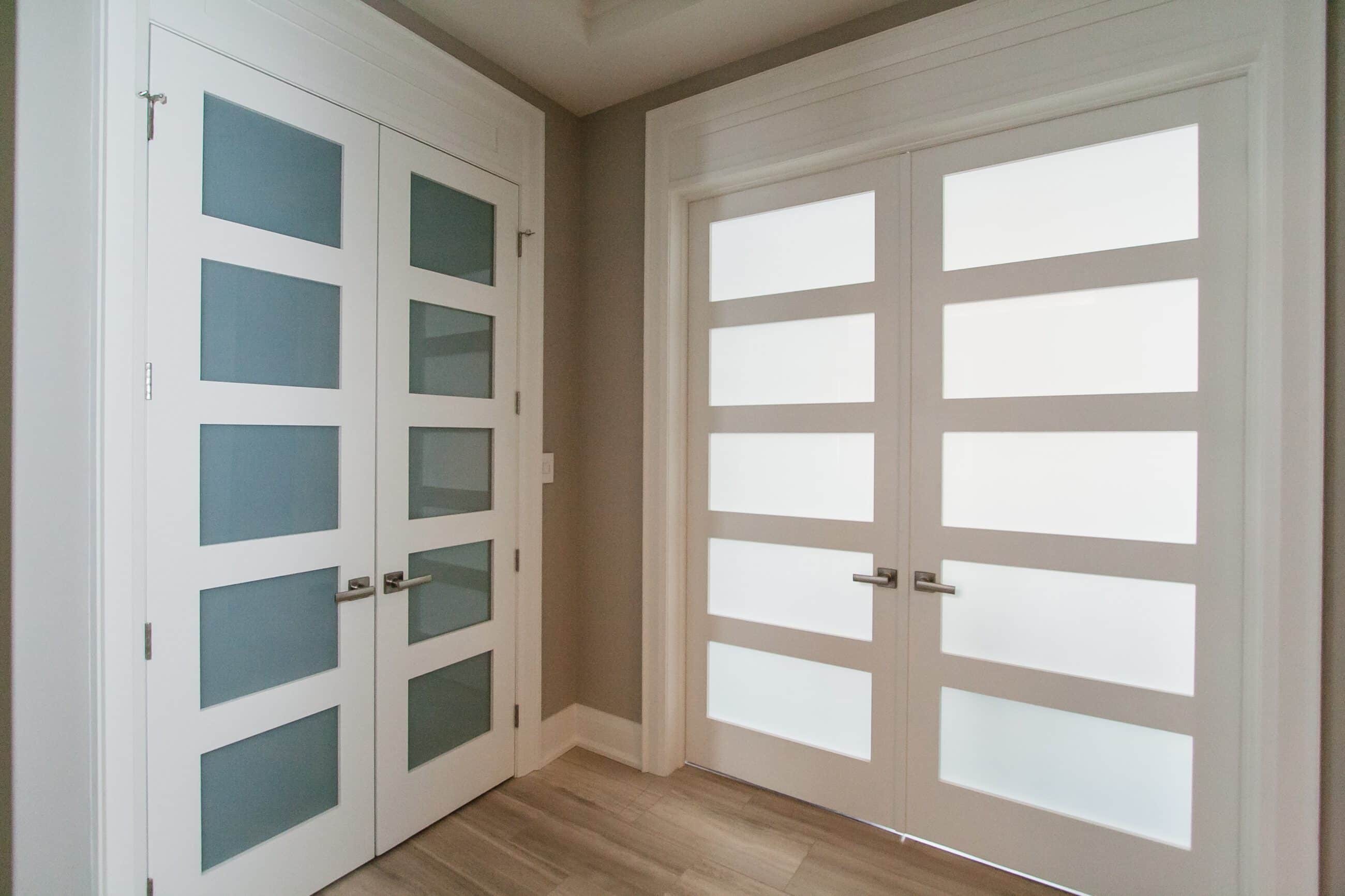 Barn Door
Barn doors slide on a horizontal track outside of a wall to cover an opening. Barn doors are great for saving space, as they cover a wall area when open compared to a regular swinging door which takes up floor space. This style of door is incredibly stylish and can add a unique design element to any home or building. Any of the doors listed above can be turned into a barn door with the proper hardware.
‍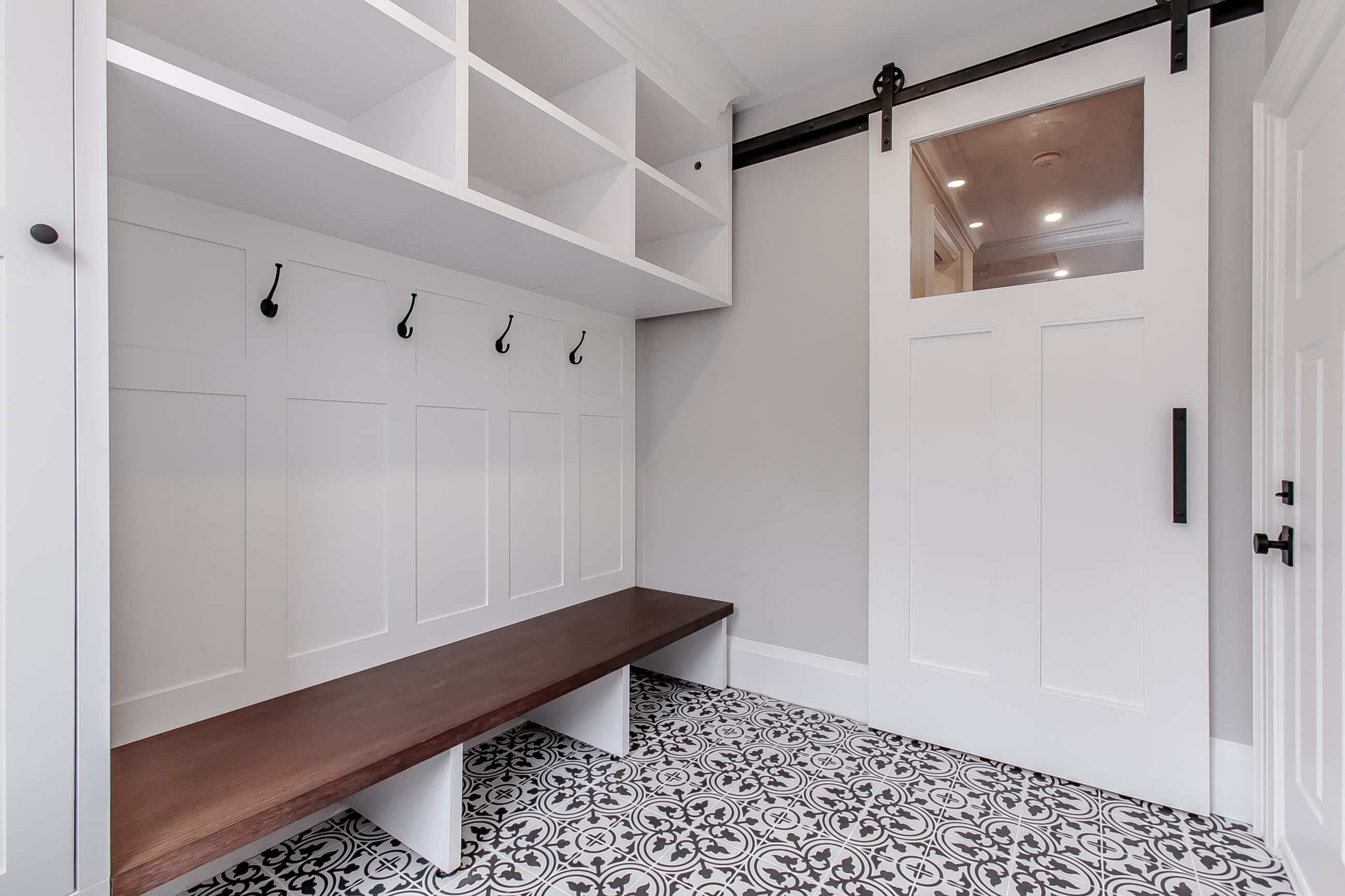 Interior Door FAQ
Here are some FAQ answered for when you are ready to pick the perfect door for your home! You can refer to our interior doors page to view any specific style.
What is the most popular door and why?
Moulded doors tend to be more popular due to a wider selection of designs and availability.
When thinking about specific styles the Lincoln Park profile is popular it is a contemporary/modern style, the price is good, quality is good and is reinforced structured door compared to other moulded panel series doors.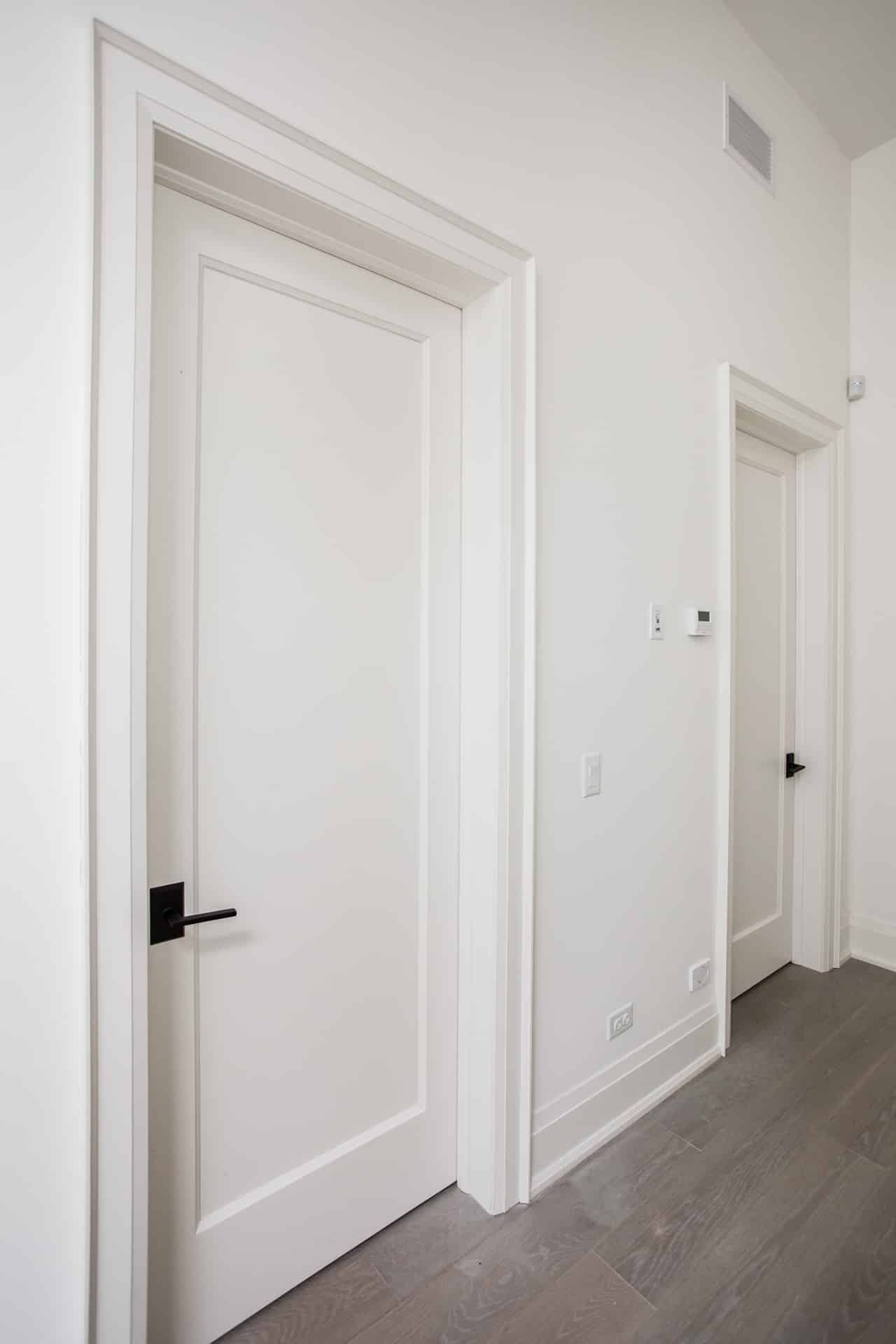 What is the most expensive option and why?
A French door is typically more expensive due to the additional labour involved in building a door with so much glass in it, and the cost of the materials going into the door.
‍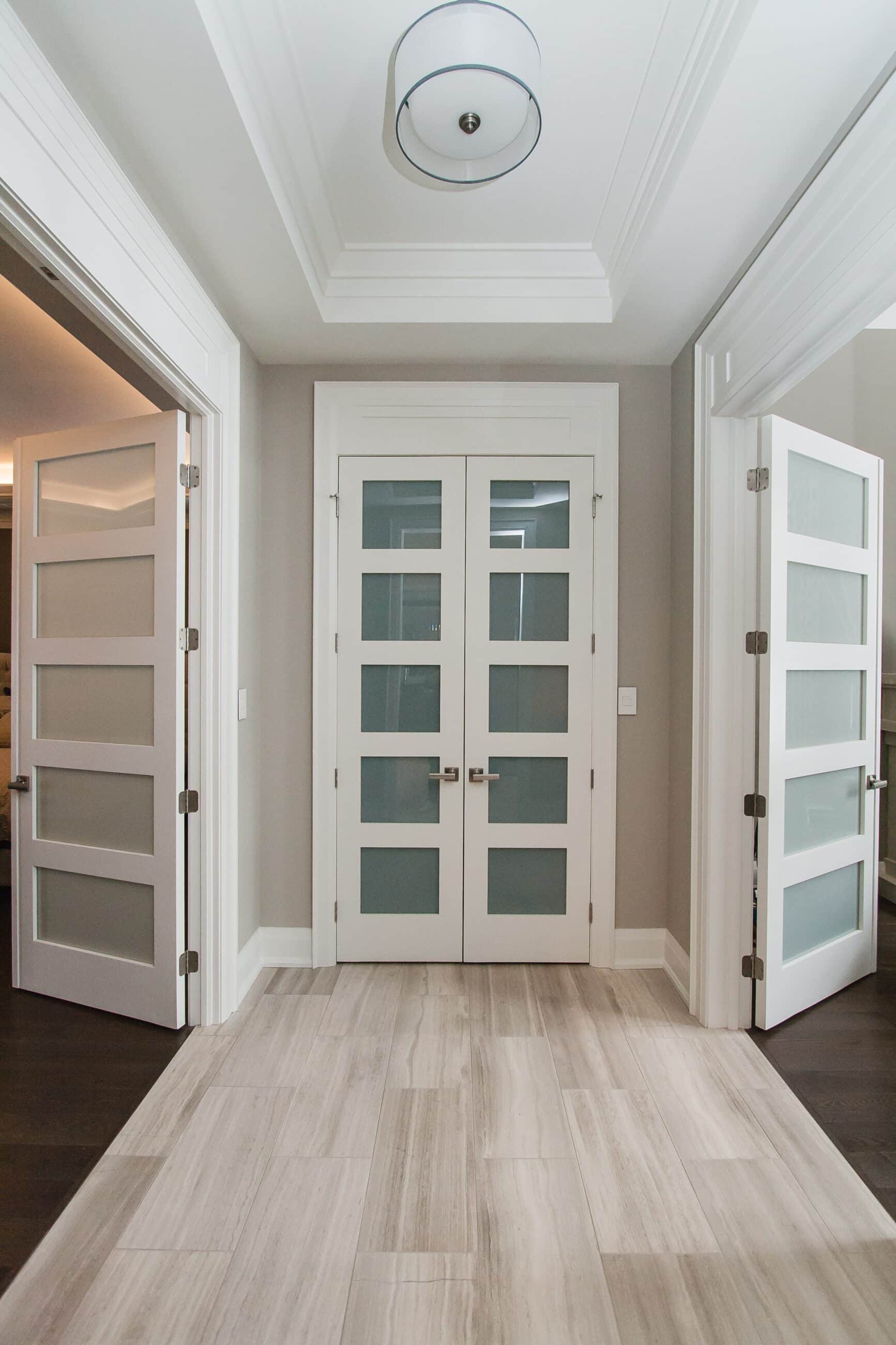 What is the most cost-effective door?
A hollow core moulded panel door is the most cost effective.
When considering specific styles the 2panel square smooth, roman, cheyenne, 2 panel arch textured, and 6 panel textured are the most cost effective.
‍