Custom Interior Doors
Custom interior doors are exactly what they sound like. A completely custom, one-of-a-kind door, created and made with love just for you. It is an interior door that nobody else will have and a door that you can tell your friends and family you designed yourself!
At Riverside, we provide commodity interior doors just like big box stores, although we also offer the opportunity to create a completely custom interior door as well. We have a location in London, Ontario where our Mill can build whatever door you desire. While we have two other locations in Waterloo, Ontario and Stoney Creek, Ontario, the custom magic happens in London.
In this blog we will discuss the custom interior doors, benefits of purchasing a custom interior door from Riverside, the process of ordering them and some things you may want to consider before purchasing your interior door.
Benefits of a Custom Door
There are many benefits to choosing a custom interior door.
Benefit #1 to a Custom Interior Door: Appearance
To start, and one of the most obvious pros of a custom door, is the appearance of it. It becomes more then just a door that has the function of separating rooms and providing privacy. It is now a piece of artwork, a décor item, and a conversation piece that you can show off to your friends, family, and customers/clients.
Benefit #2 to a Custom Interior Door: Size
Another benefit is that we can help create a door that fits into your space. Some houses or buildings have unique door opening sizes, and a standard commodity door may not be an option for you. The custom route is the only and best option so you can still upgrade your interior doors.
This works well for homes that are being build with high ceilings and therefore using tall doors in their design. Sometimes designers or homeowners will come to us with a design in mind that we already sell but not in the height they require. Since we build custom doors, we can utilize the existing design and build the custom door to their requirements.
Benefit #3 to a Custom Interior Door: Fun
Designing and creating a custom interior door can be fun task. You have spent hours upon hours on your Pinterest board searching for unique interior door designs that would fit your homes esthetic. Riverside can help turn that vision and turn it into a reality with your finishing elements like doors and trim. We start with the wood species and then go into the design of the door. In the past we have had clients bring us an images from their family vacation to Europe where they completely fell in love with the doors in their accommodations and knew they wanted to have doors just like them for their own home in Canada one day. They captured as many photos as they could and brought them to our showroom at our London Mill where we recreated them!
Cons of a Custom Door
While there aren't many cons to choosing a custom interior door there are some factors you should consider before deciding you want to proceed. The lead time and pricing can be higher than the standard commodity door, the reasoning being is the time spent designing and cutting the doors. The wait time for a custom interior door can take up to 8 weeks depending on the design of the door and the quantity. There are some other factors that can shorten or lengthen the process, although we suggest eight weeks is a good benchmark for ordering a custom interior door.
With this lead time, and us recognizing that you have other timelines in your build project, It is extremely important that we have all the measurements exact when we start making the door at our London Mill. That is why we suggest it is best to work with one of our experienced Sales Representatives during the process of ordering a custom door, so we leave less room for error.
Is a Custom Interior Door for you?
If you have a desire for a 'showpiece' or you are following an esthetic for your home that is not typically found in commodity options, amore common standard door that we carry may not be the best choice for you. Your best option would be to choose the custom route so that you can stay inline with what your vision is telling you.
If you have door openings that are outside of the standard door size, you will need a custom interior door cut to the custom size for your space. Below are our standard door height sizes for most of our doors:
80", 84", 90", 96"
If you need any height or width that is outside of our standard sizes we will have to cut the door to make sure it fits your opening.
Process of Ordering a Custom Interior Door
1.      The first step in the process of ordering a custom designed interior door is understanding what you want. Gather your inspiration images, design you like, size of your openings, and the quantity of the doors you will need.
2.      Bringing us an inspiration photo you found online or have saved is a great start. Then you need to determine if you have a timeline or budget that you need them by and communicate that to our team.
3.      You would then work with our Sales Representative to go over any additional details. Our Sales Representative may find it necessary to come to your property to gather the measurements of every opening. Once the Riverside team feels like we have all the information we need we will begin the drawing and quoting process.
4.      Our Sales Representative would send the door design to our London Mill so they can put together a quote and lead time. Once the Mill finishes the design and quote, we will send it to you for approval and payment.
5.      Once you approve of the custom interior door, we will add you into the que
6.      When your custom doors are complete, we will schedule delivery or pickup at one of our locations in Ontario (Waterloo, London, Stoney Creek).
Custom Interior Door Gallery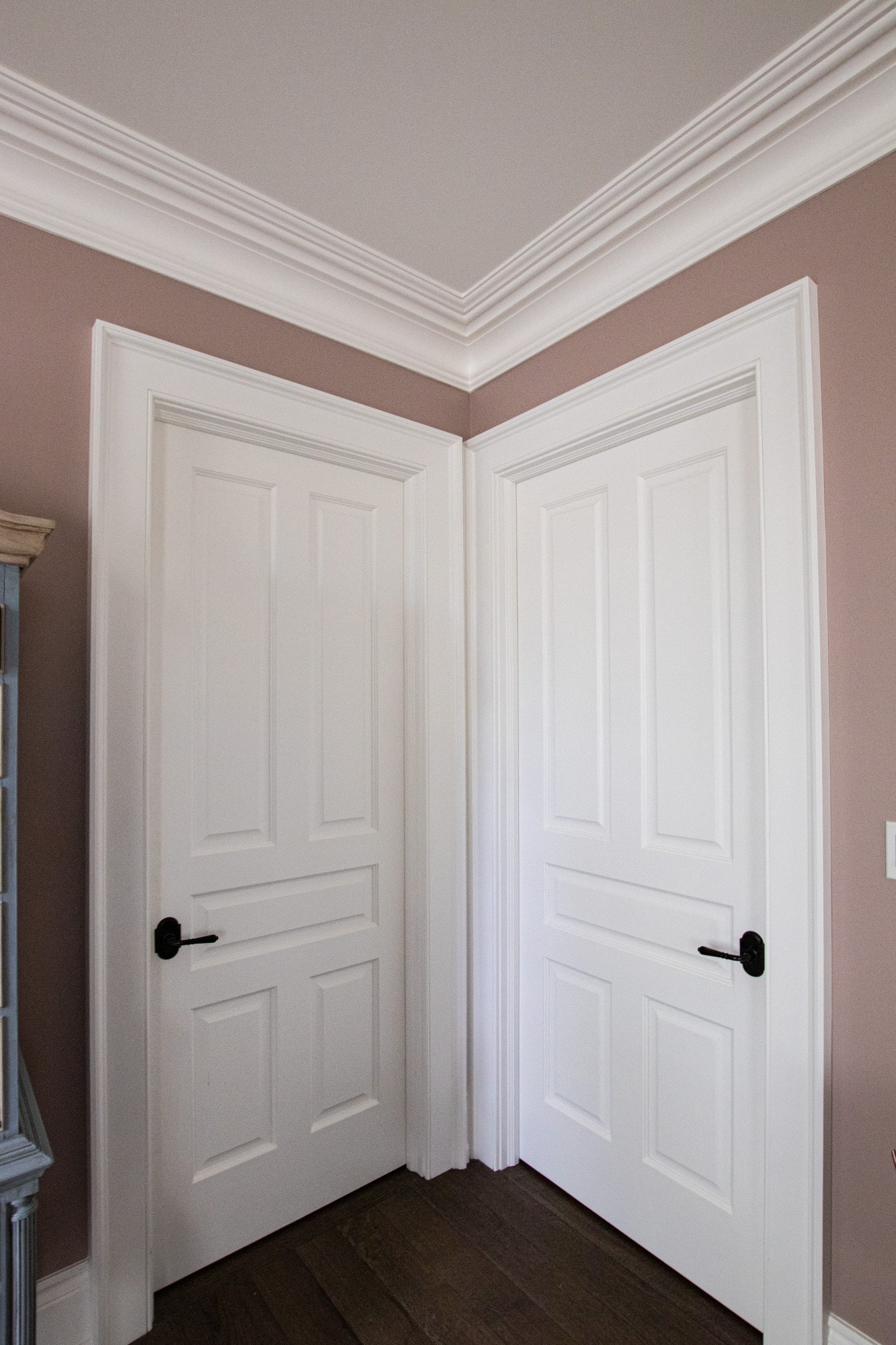 ‍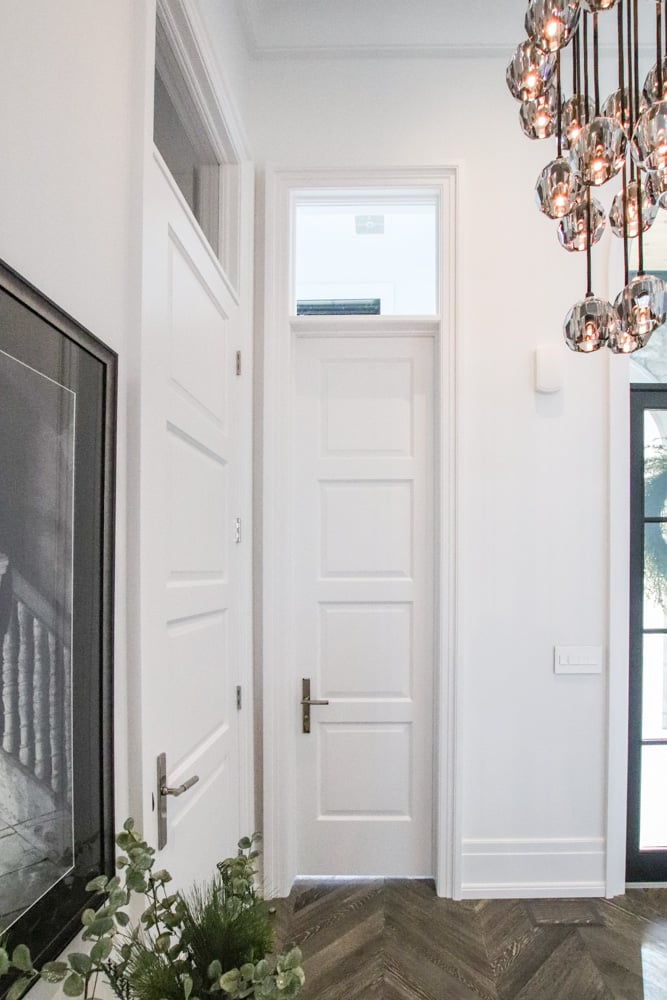 ‍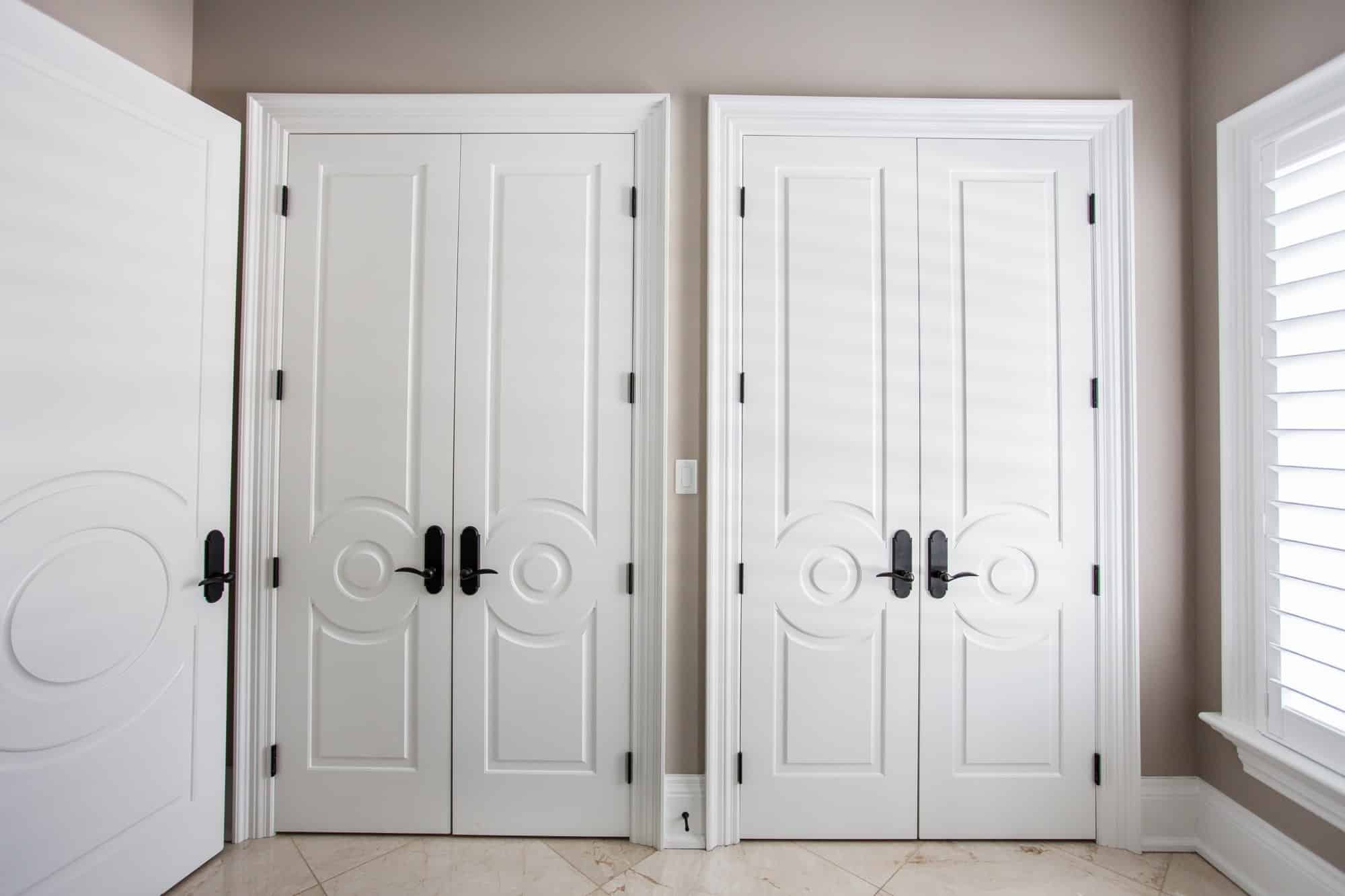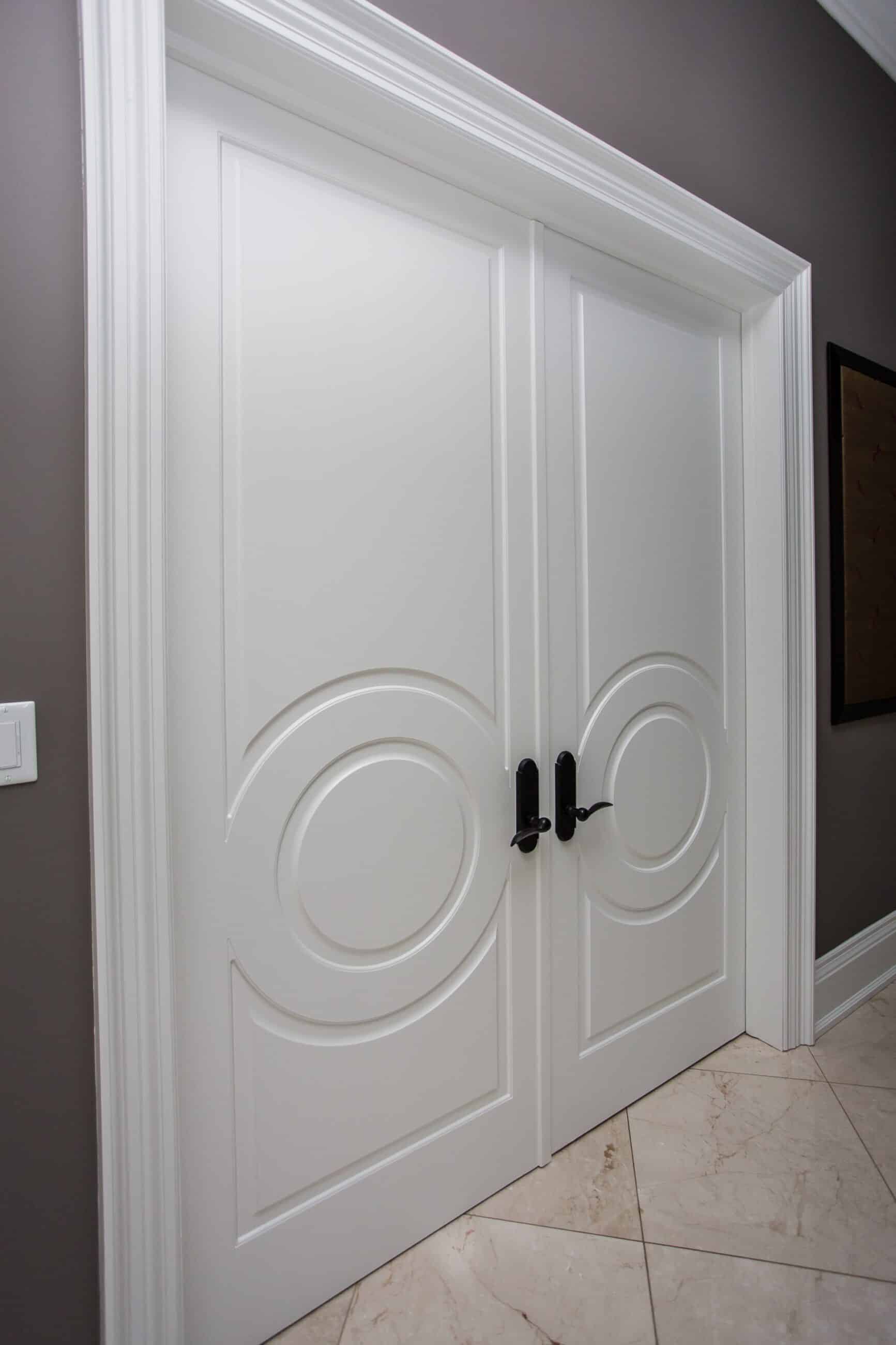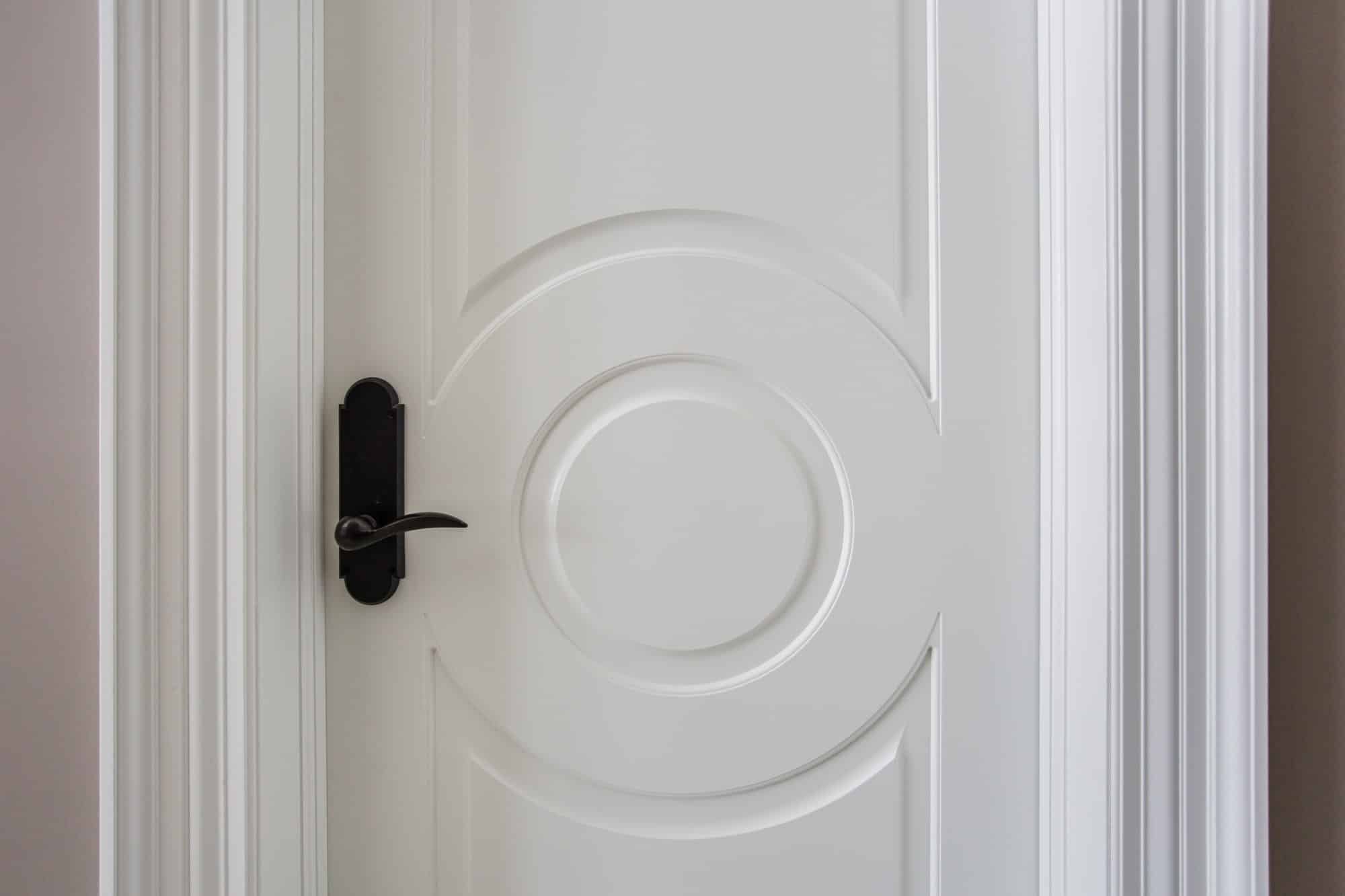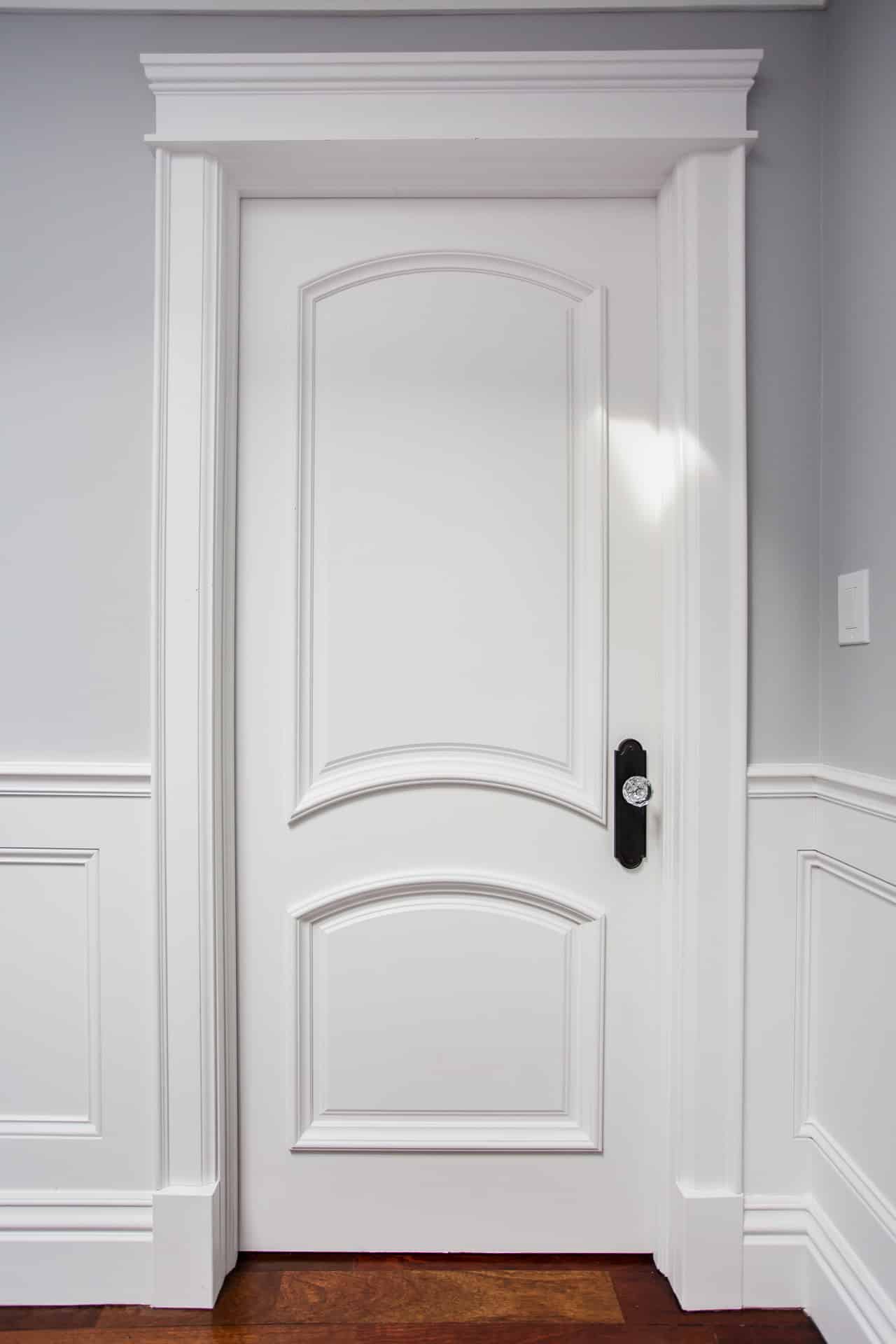 ‍
If you're interested in receiving a quote for some custom doors for your home build or renovation project, please submit a request for quote today to get started.
‍