With house prices soaring and multiple bidding wars becoming an expected event, you may be considering renovating your existing home instead of selling your home and purchasing a new one. Home renovations can be stressful, at Riverside Millwork Group, we are here to be your one stop shop for many of your basic home renovation products, or your custom build projects. In this blog we will outline how we can help you have a smooth home renovation experience with top notch products, excellent customer service, and the possibility of installation! We offer a large variety of products including millwork, trim, interior doors and more!
Interior Doors
Upgrading your interior doors can be an important home renovation project that can increase the value of your home plus help enhance the overall design. Having quality interior doors is important, you don't want to purchase low quality interior doors for your home and end up having to replace them in a few years because you find they aren't closing properly, or they simply don't look good. We carry commodity doors that are offered at your big box stores, although we can offer more than just the interior door. The difference between shopping local at Riverside and purchasing your interior doors at the big box store is that we will do all of the extras for you. We will machine the doors, and depending on the project size we can have a trained Estimator come to your home or building project to measure the openings to determine your door size requirements, and we also provide a large variety of hardware options.
If you want something more unique, maybe you live in a century home and want the exact same character throughout the house, we can create a custom interior door for you. Send us your inspiration and we can help turn your dream into a reality! We have a Mill in London, Ontario where we can build whatever door you desire. A standard 2 panel interior door, an interior door with glass, a solid core interior door and a completely custom interior door, any unique design is something we love to work on.
We offer a large variety of interior doors that include but are not limited to moulded panel doors, stile and rail doors, French doors, barn doors, Dutch doors, pocket doors, bifold doors, interior doors with glass and more! Keep scrolling to view some of our few projects of doors.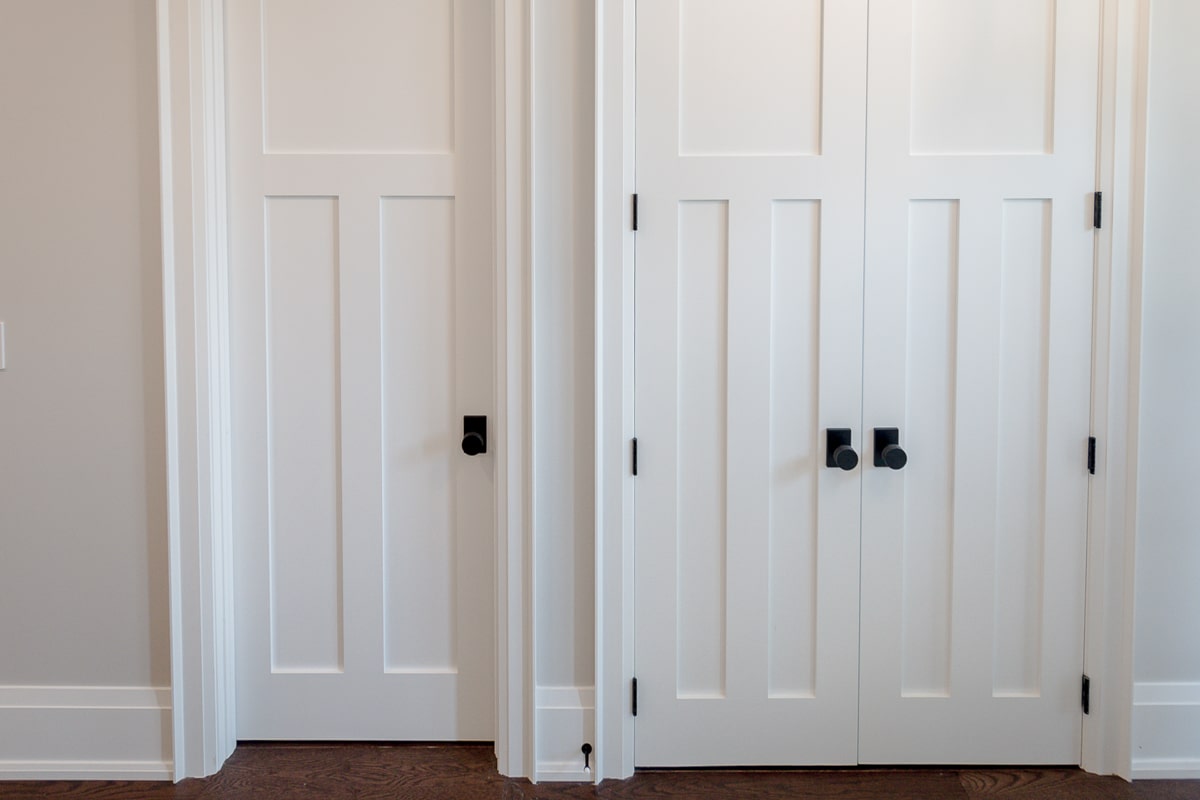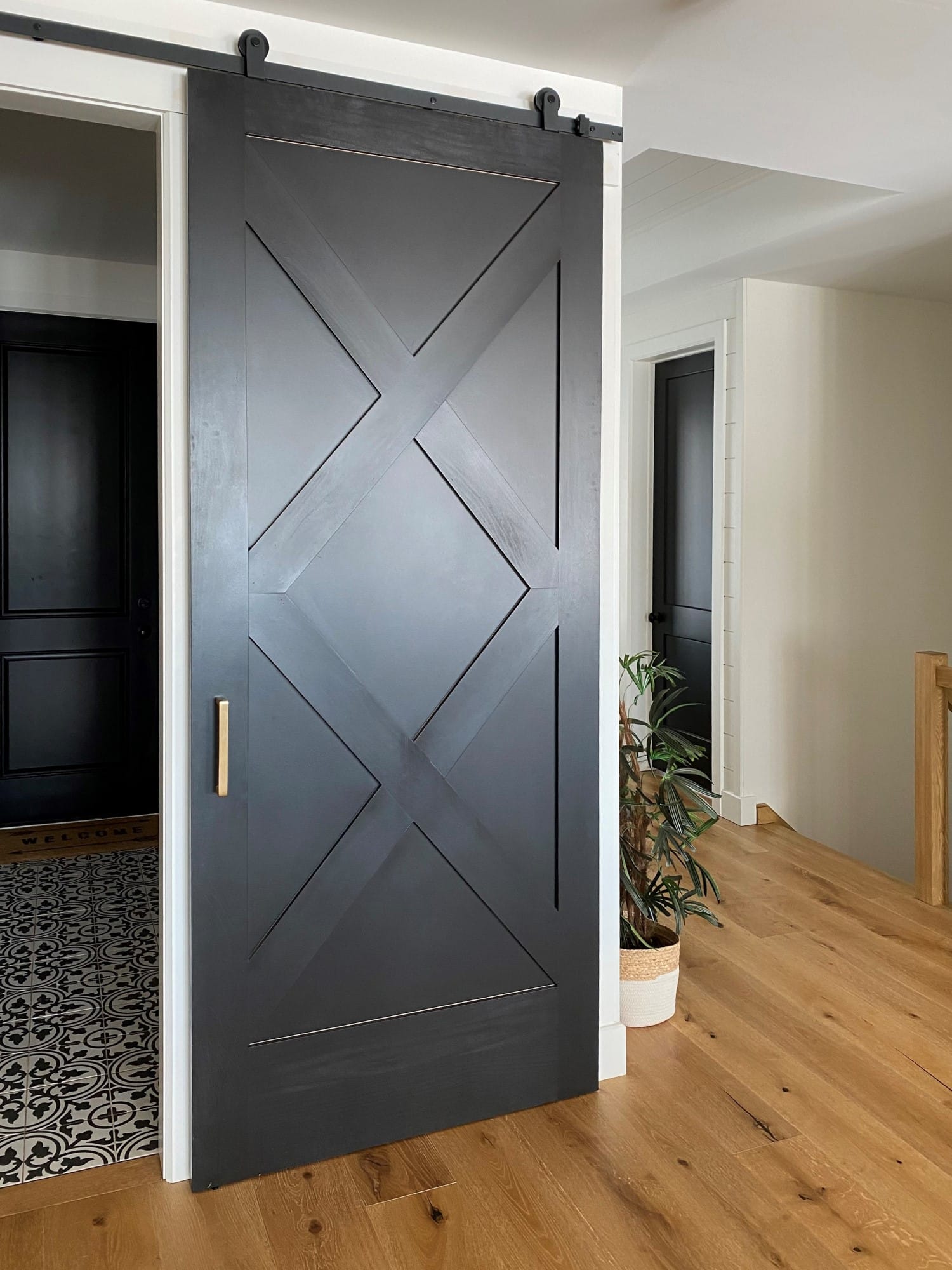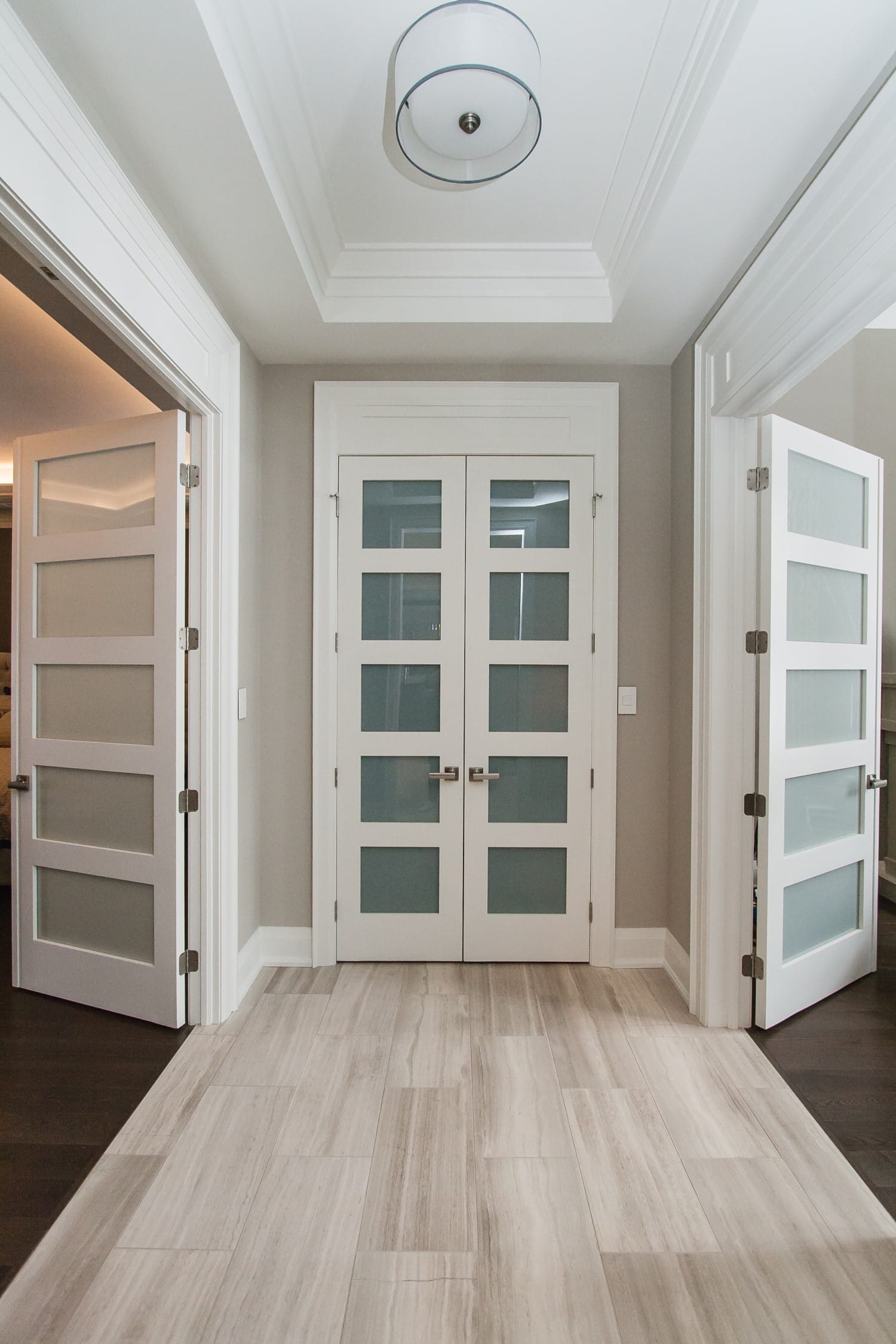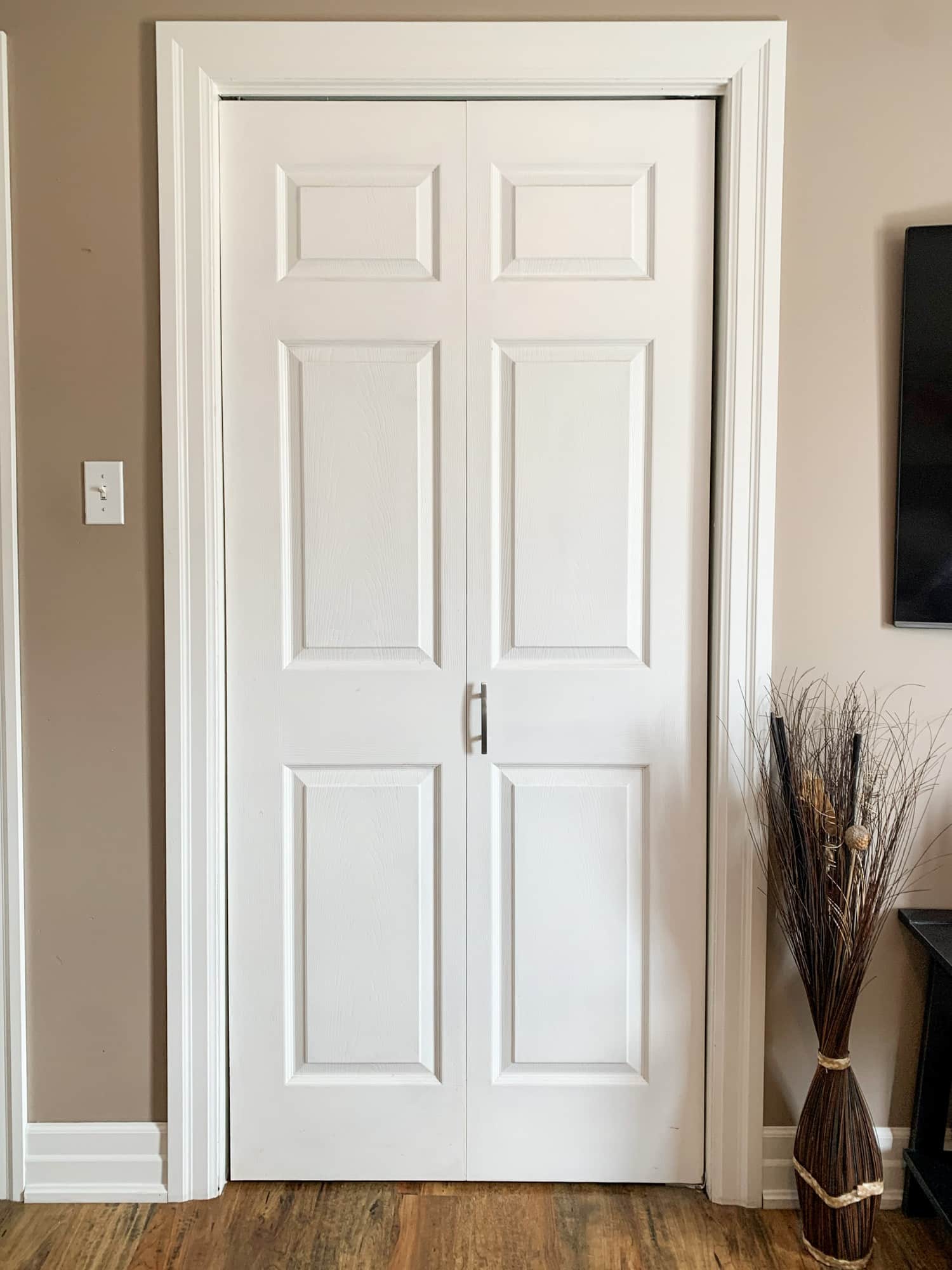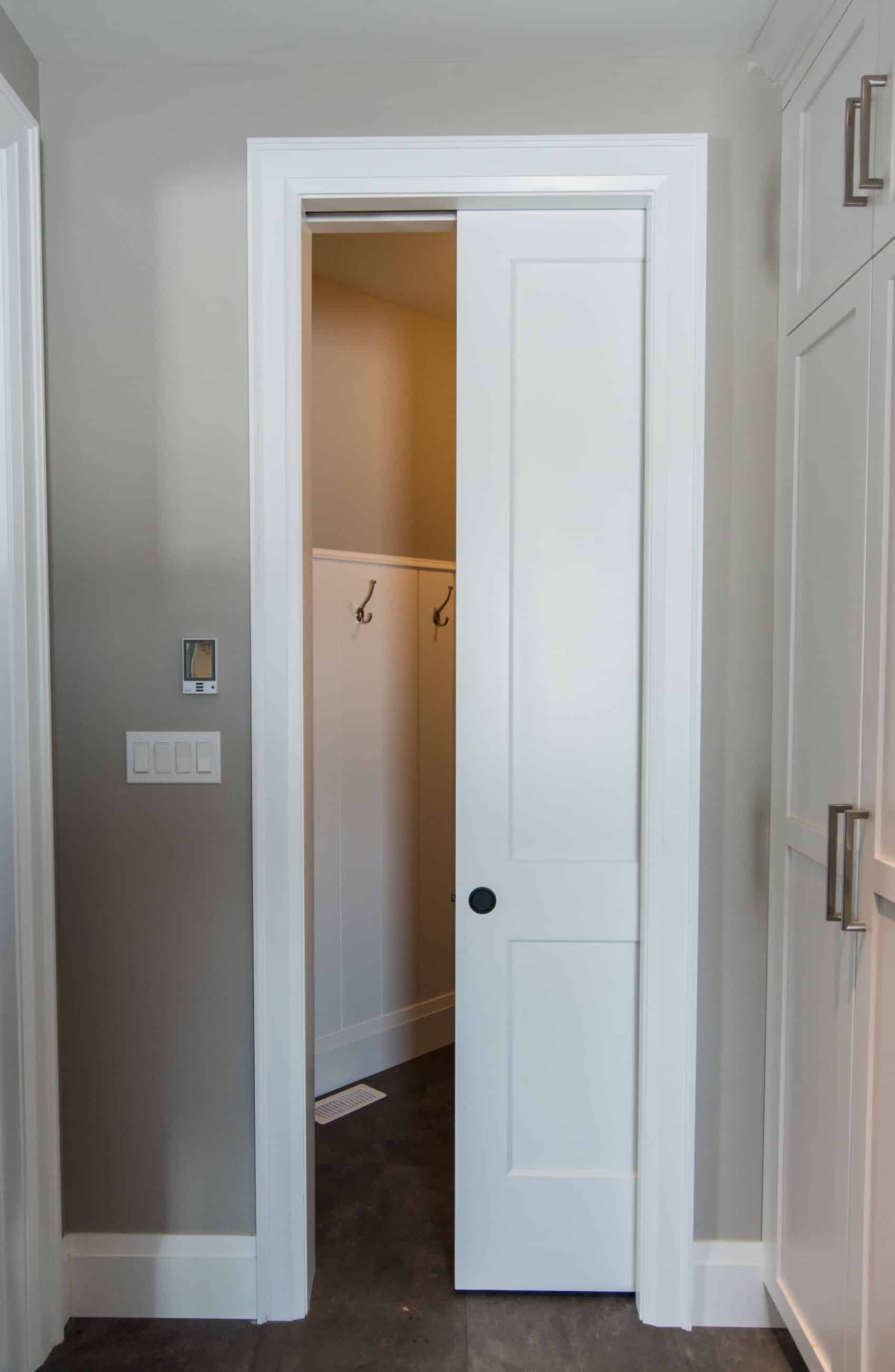 Trim
Baseboards, casing, crown moulding, architrave, these are all just a few trim elements in your home that can be overlooked until you realize the potential of these home elements. Upgrading your trim in your home is something that can truly enhance the appearance of your home in every single room. Riverside offers poplar and MDF trim on many of the mouldings we sell to our clients.
Poplar, the softest hardwood of its kind (and not always considered a "hardwood" for that reason), comes from the yellow poplar or tulip tree known to reach heights around 200 feet. Today, poplar is commonly used as a high-grade material for interior trim in homes and is often sold under the names "yellow poplar" or "tulip wood". Poplar is s great option for trim because it is versatile, easy to work with, resilient, and kinder to the environment.
MDF stands for Medium-Density Fibre board. It is a wood product made by breaking down hardwood or softwood residuals into wood fibers. MDF has a smooth surface making it a great choice for simple interior pieces that will be painted. MDF trim is an affordable option to choose if you want to upgrade your trim in your home without breaking the bank.
Check out some of our popular baseboard and trim profiles!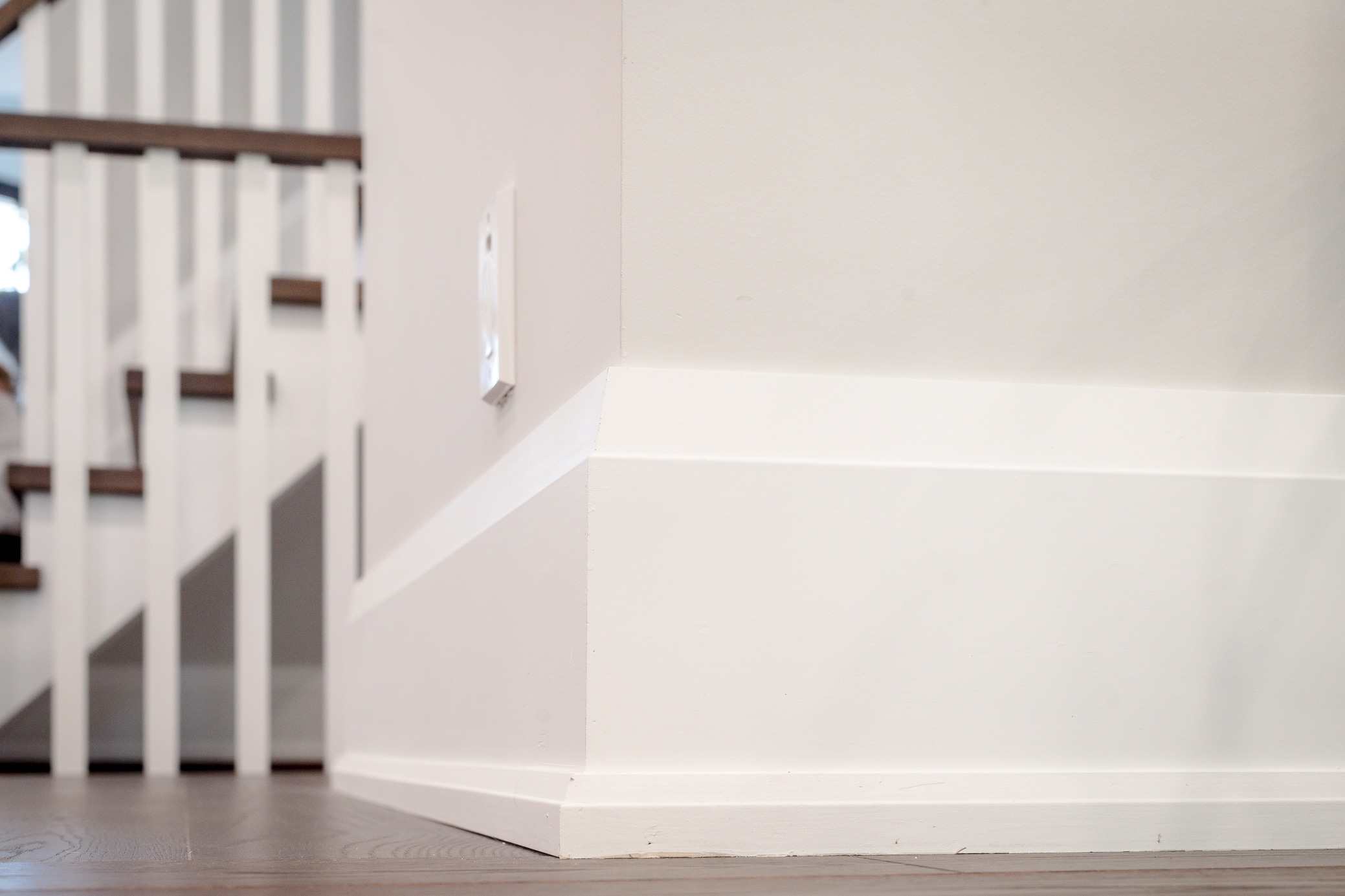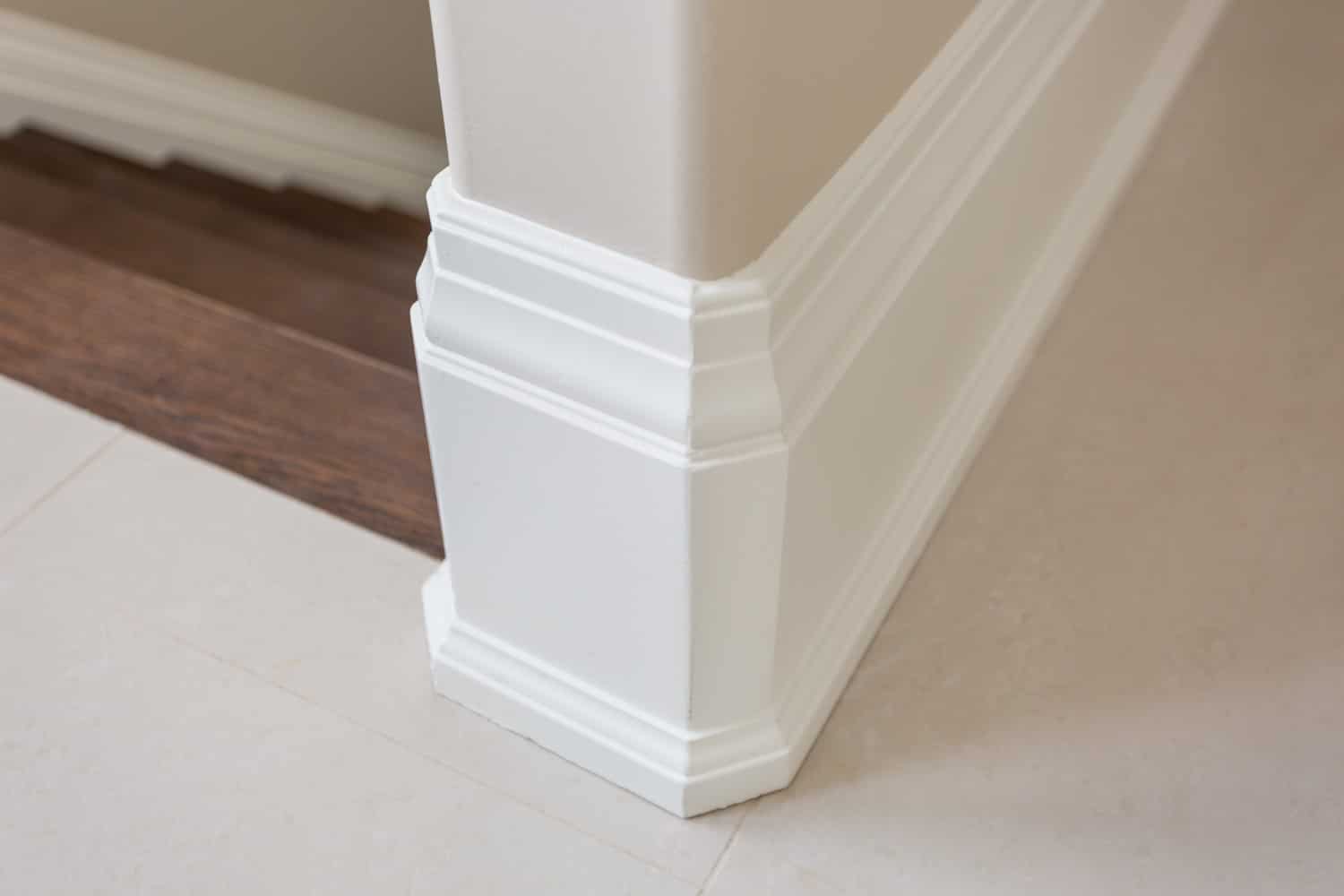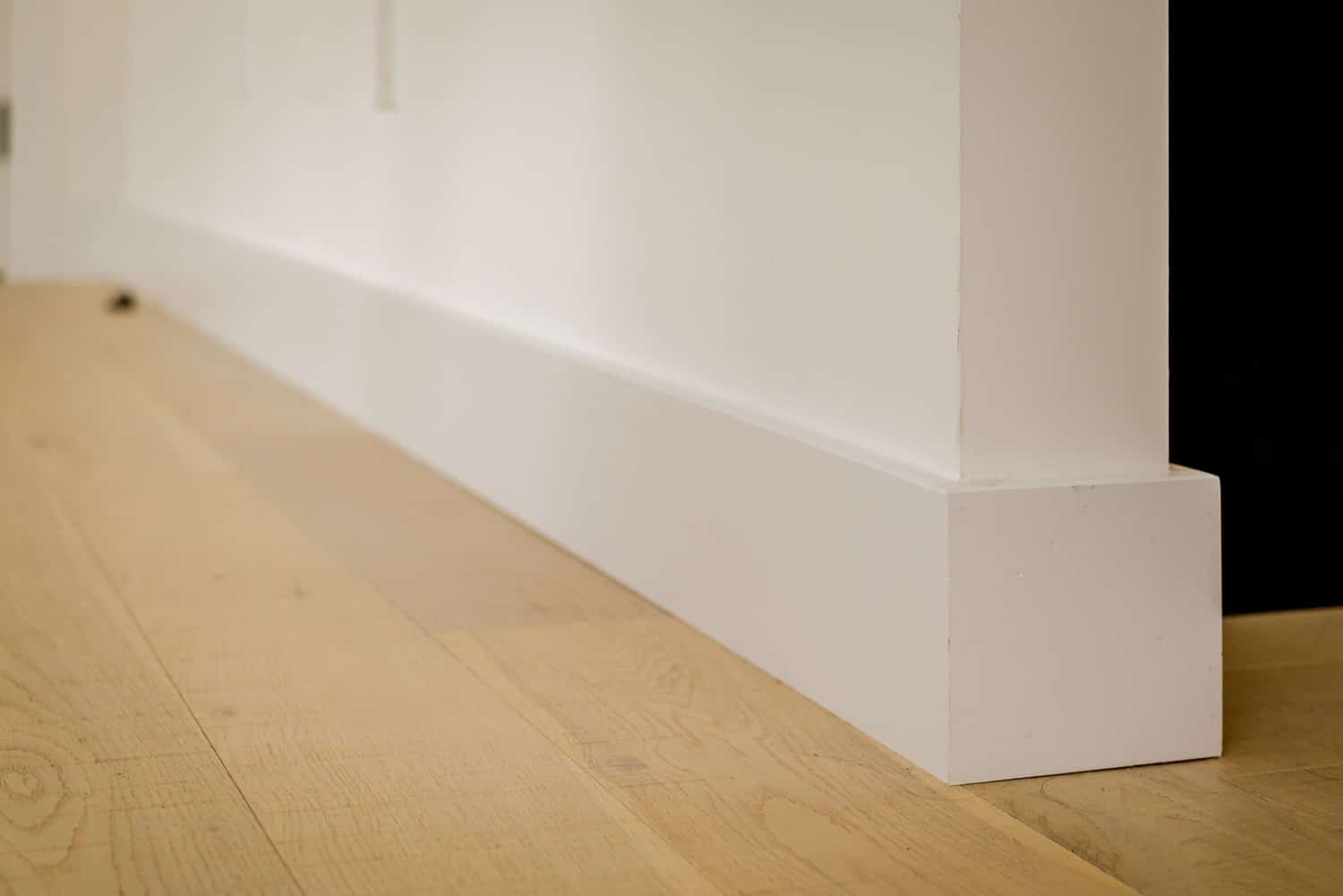 ‍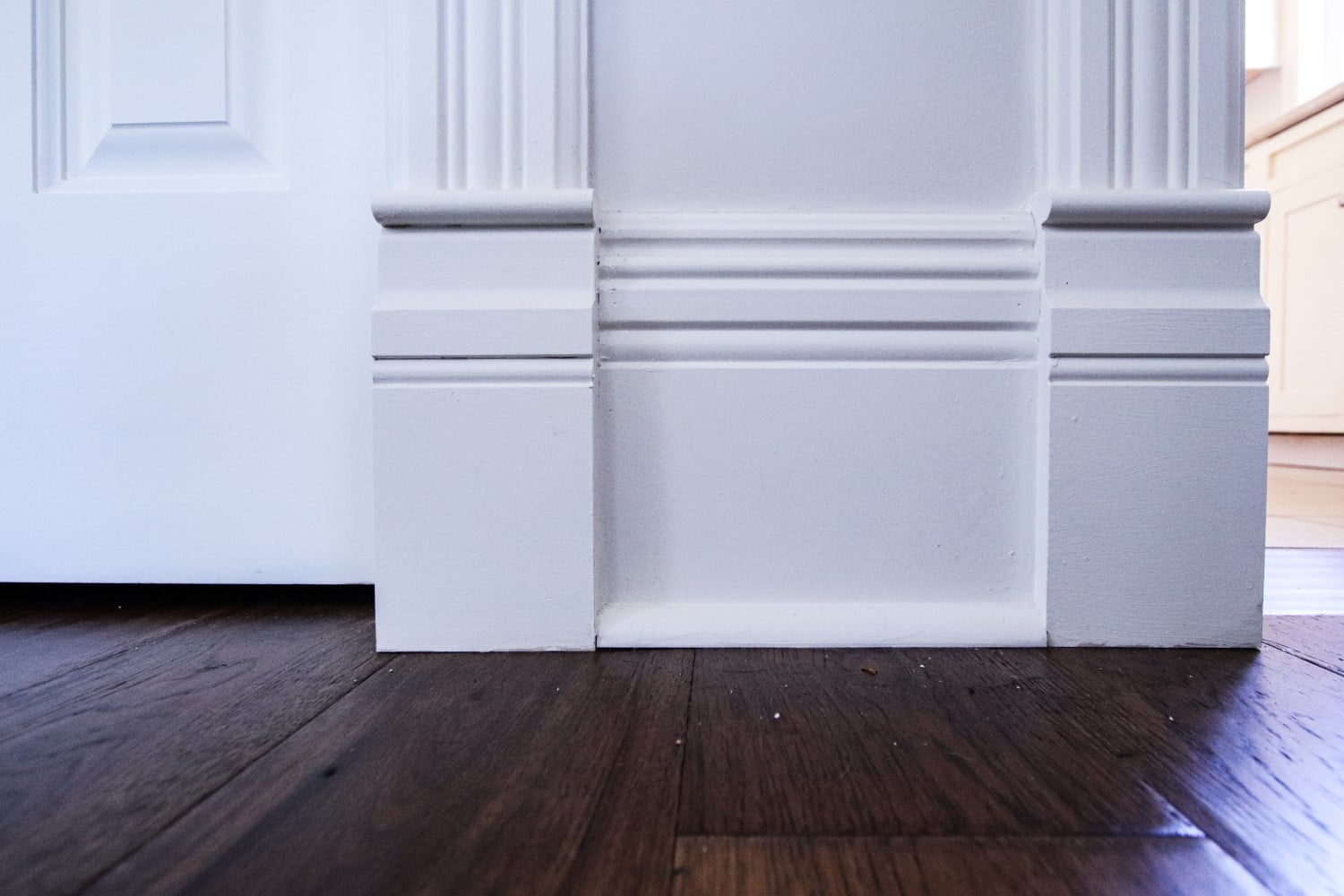 If we don't carry a profile that you think is the perfect fit, we can custom match any trim profile. This image is from a century home, where the homeowner built an extension. They wanted all of the trim to match since it was so beautiful and unique. We were able to match the trim to keep the charm in the home.
Millwork
Millwork is any wood mill produced decorative materials used in construction for a home or building. Riverside offers a large variety of decorative mouldings to help you add elements to your home that take it looking from just another home, to your personalized space. Home décor doesn't have to only be décor items like lamps, furniture and artwork, it can also include the elements of your home that you strategically design to be admired. Beautify your home by using the walls and ceilings you already have and adding elements like a shiplap ceiling, or a board and batten wall, to create more elements to be admired.
If you're renovating and don't want to tackle a ceiling project, an accent wall may be the best route to go. We at Riverside can help create the perfect accent wall for your space that will have all your guests and clients in awe. A feature wall is something that has become very popular and is often commented on by people who admire the creativity.
See below some inspiration of some of our favourite accent walls, wainscoting, board and batten walls, and shiplap/tongue and groove!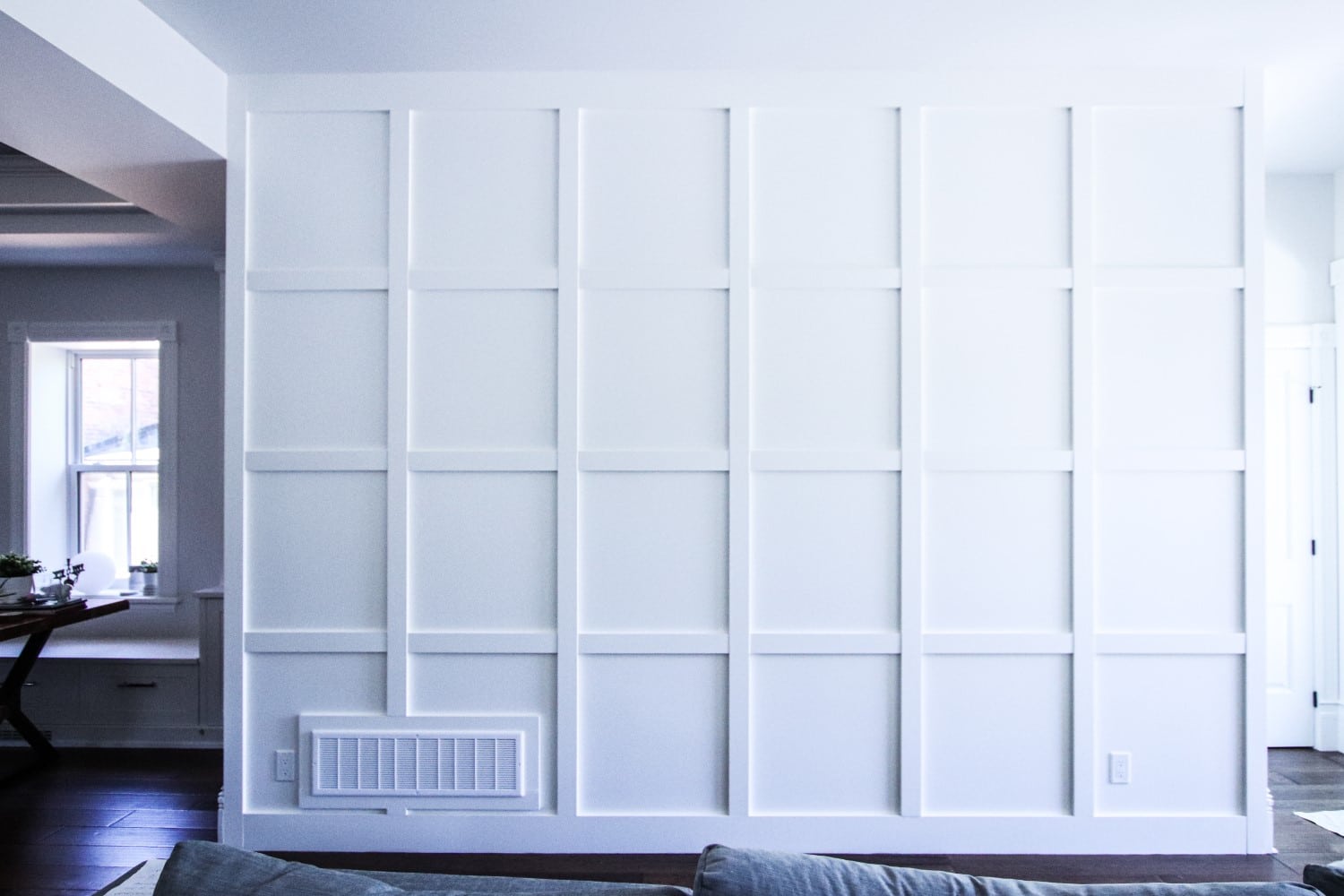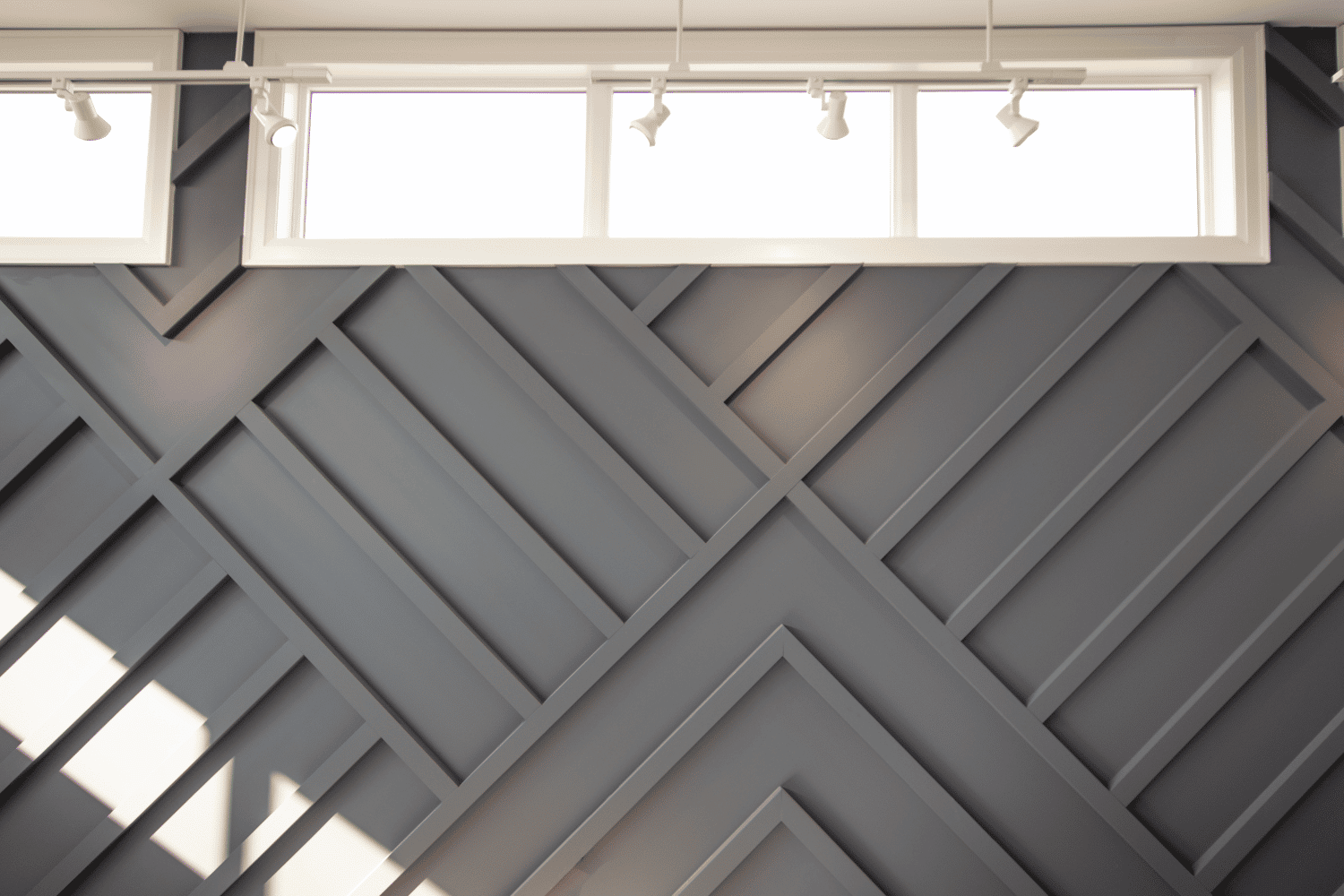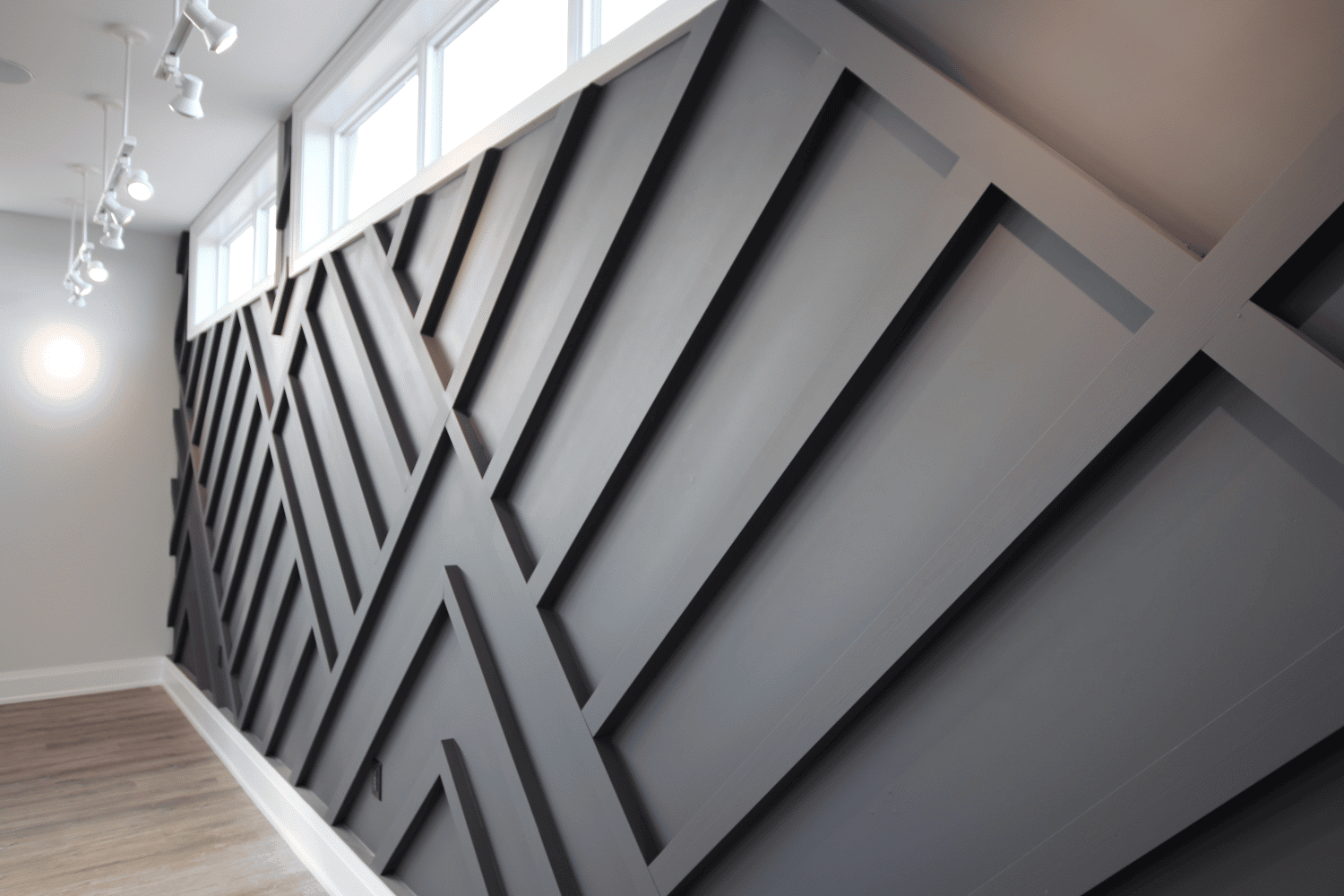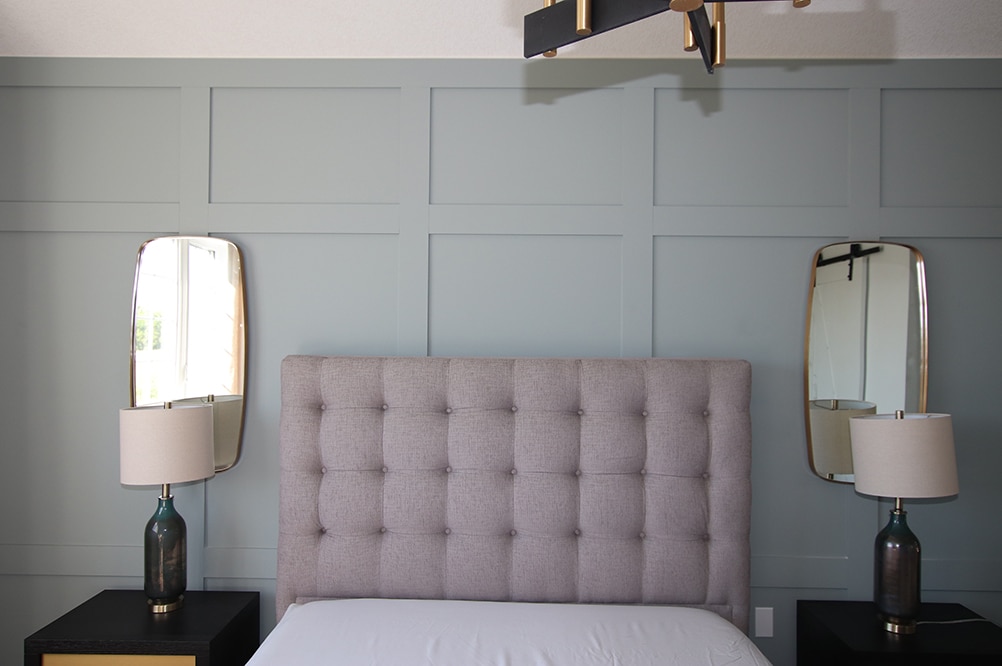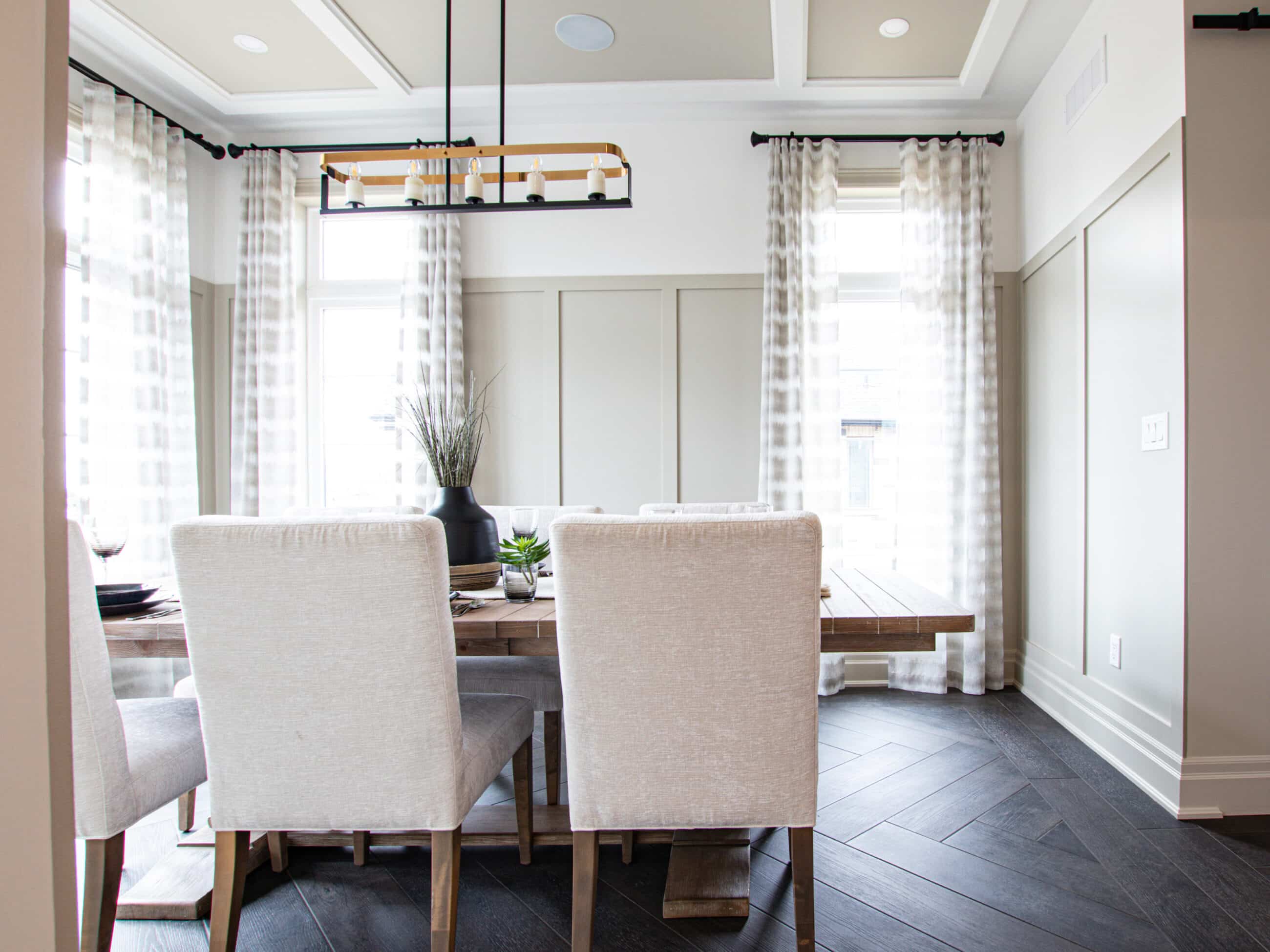 This Dining room includes board and batten on 2/3 of the wall. Board and batten, or any type of millwork doesn't have to cover the entire wall, sometimes covering only half or a portion of the wall can look even better!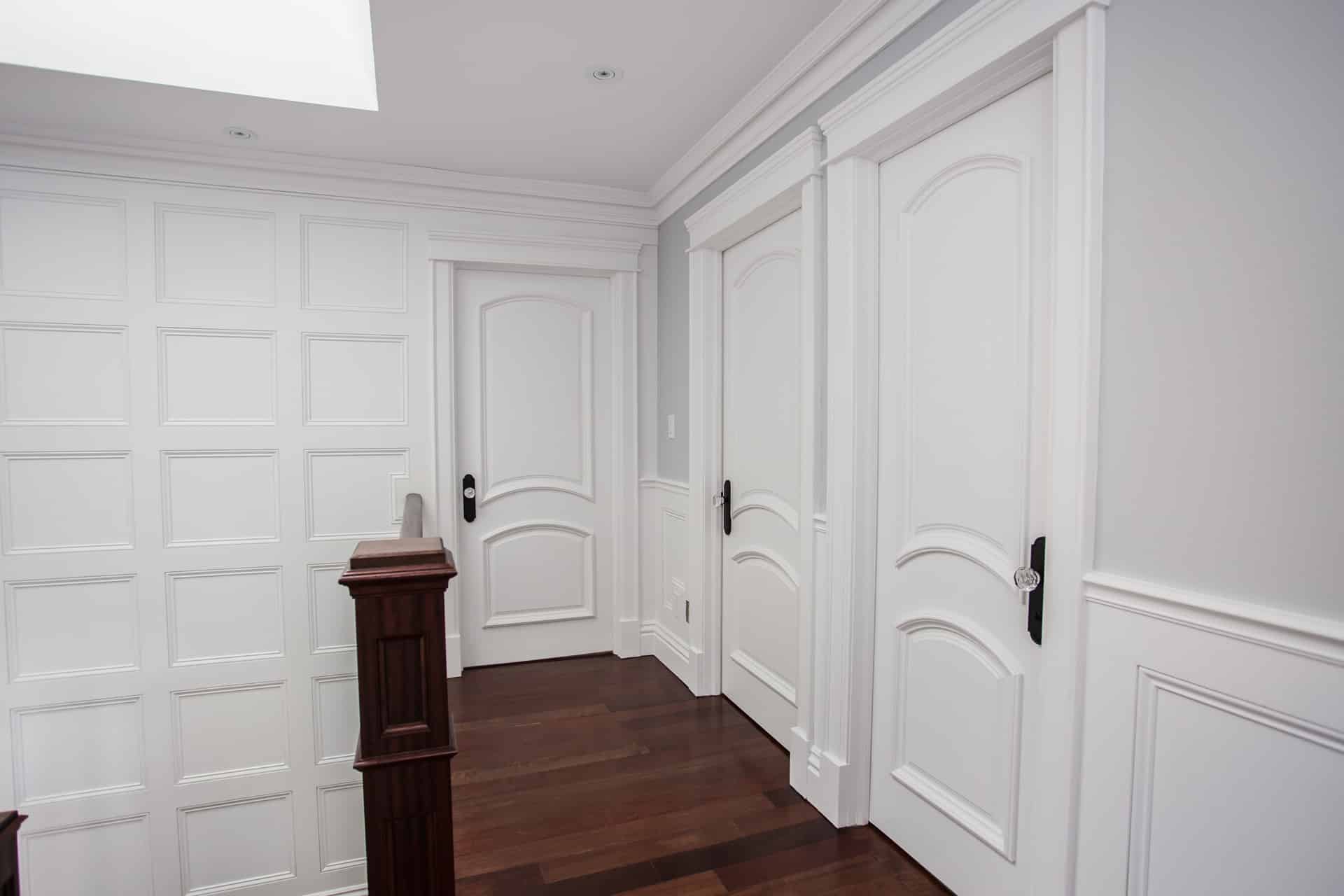 This stunning home includes wainscoting throughout, architrave and an accent wall directly where the staircase is. What a view while entering a second floor!
Closet Organizers
When searching in your closet to select your days outfit do you find yourself feeling stressed? Maybe you can't find what you were looking for, maybe you find that everything is disorganized or maybe you are simply running out of time since your alarm didn't go off in the morning. A closet organizer can help solve all of these problems. A closet organizer creates more room for your organization needs, it helps make a small closet feel and look much larger. By incorporating closet organizers in your closet space you will find yourself feeling less stressed, while looking for your next outfit. Keep scrolling to view some of our closet organizers from small reach-ins to large, luxurious, walk in closets.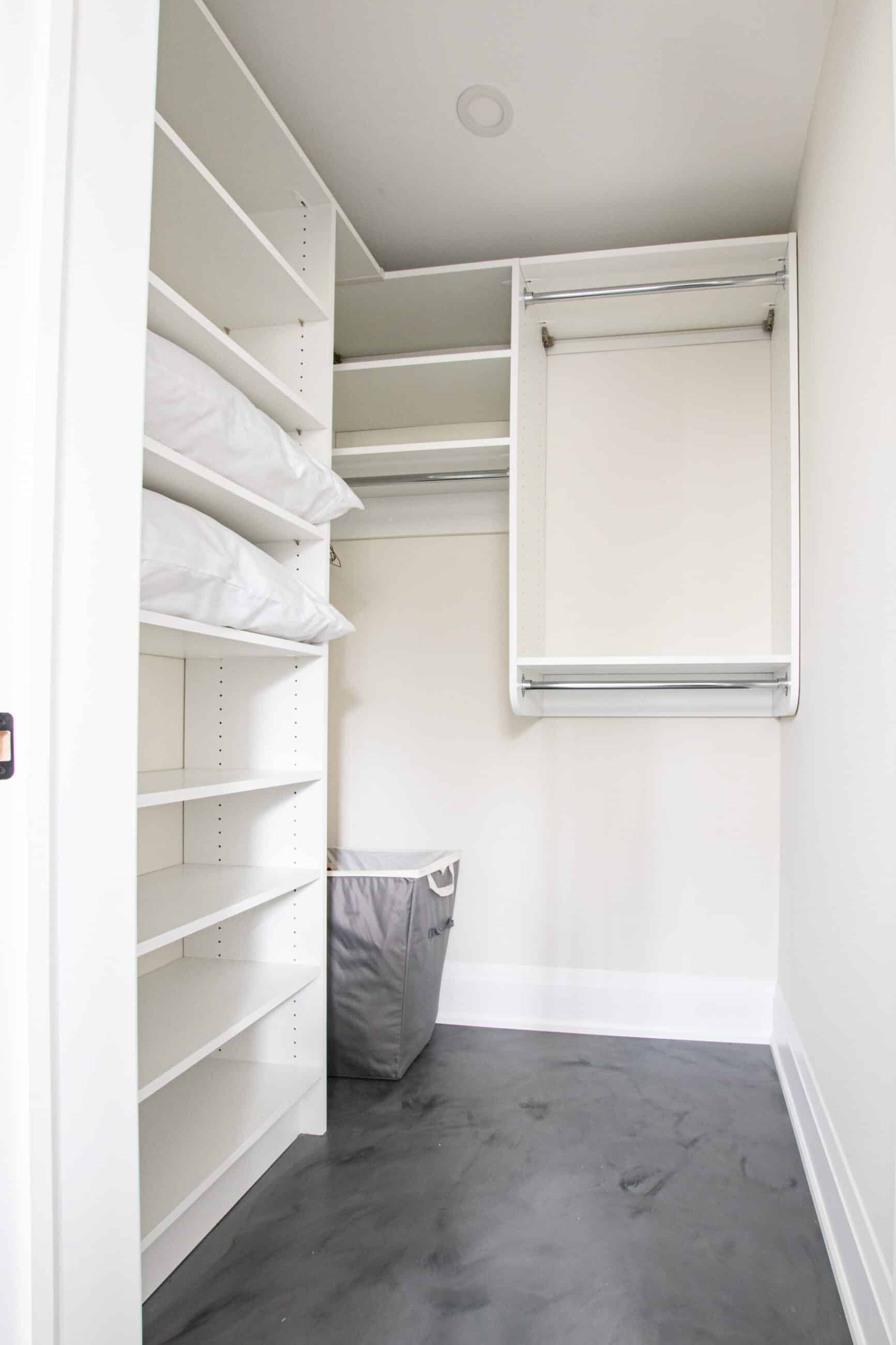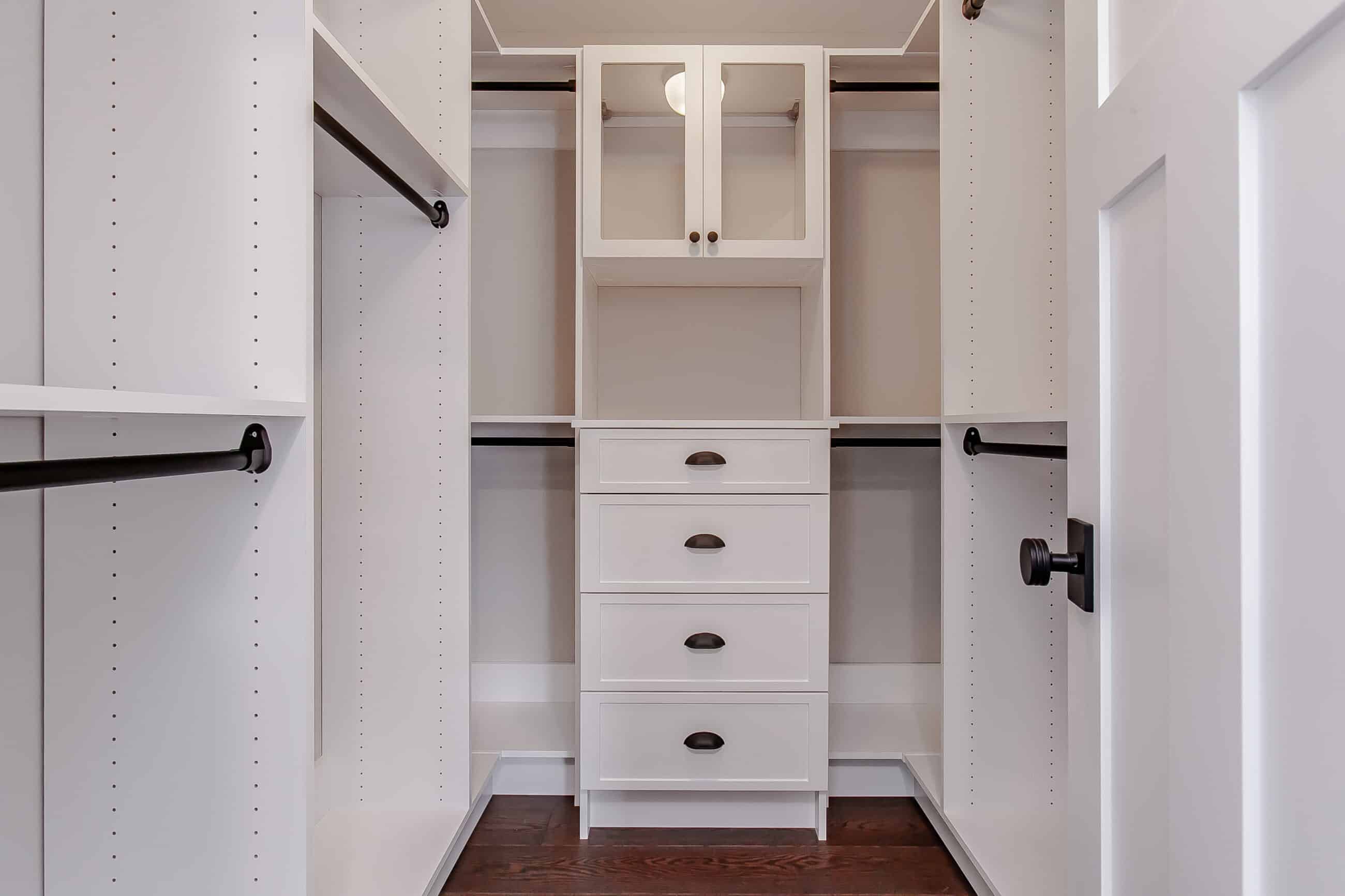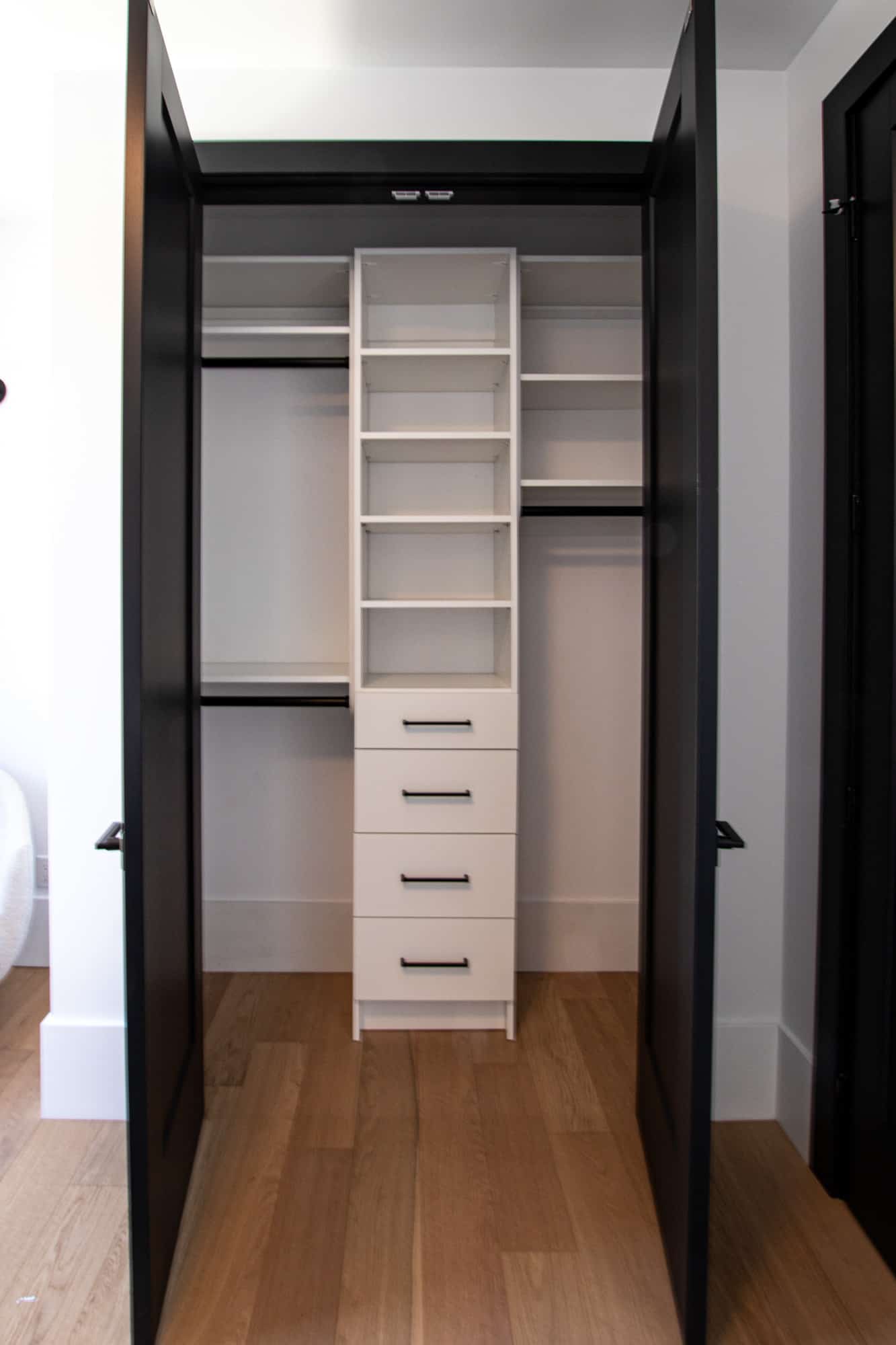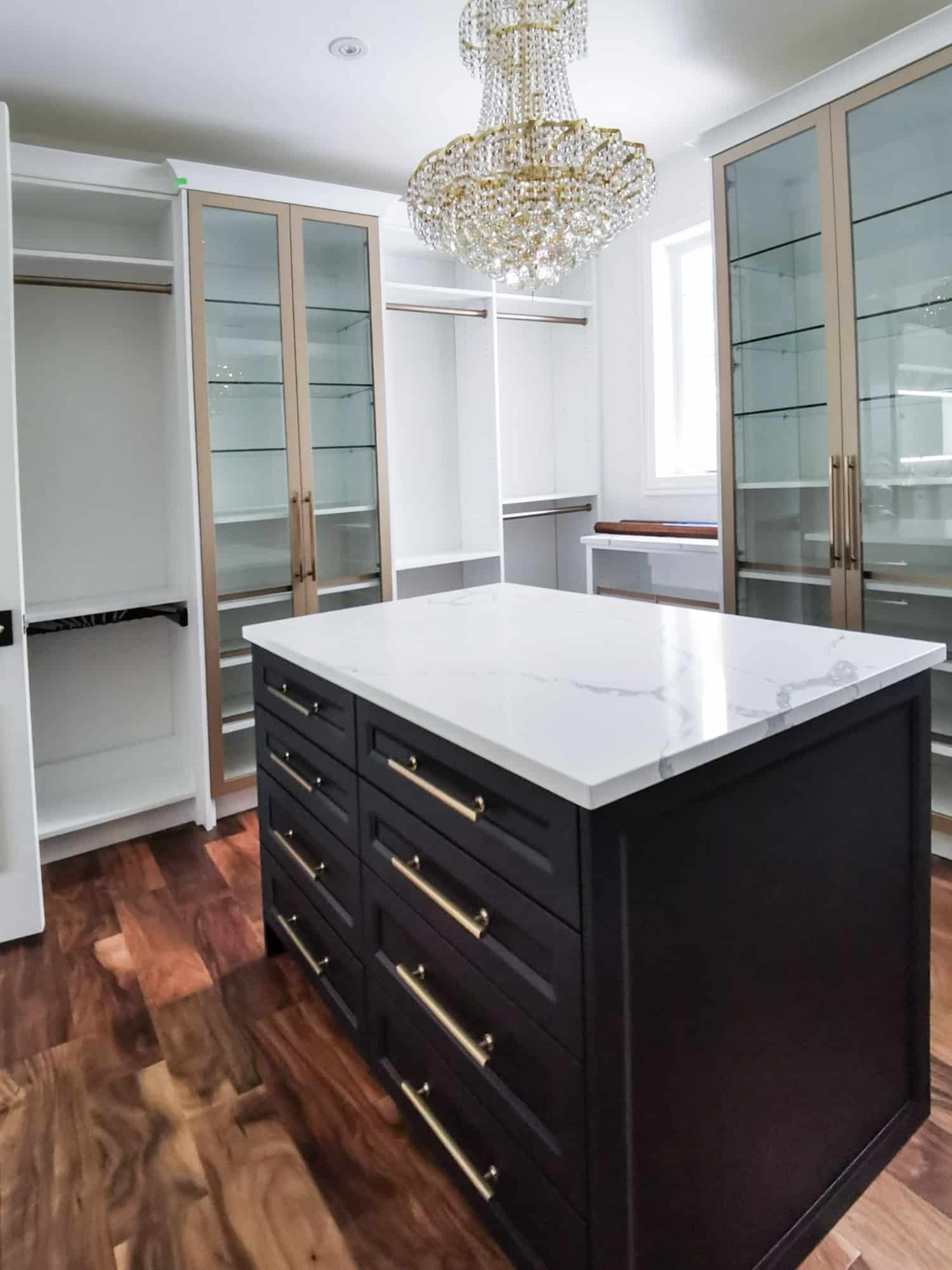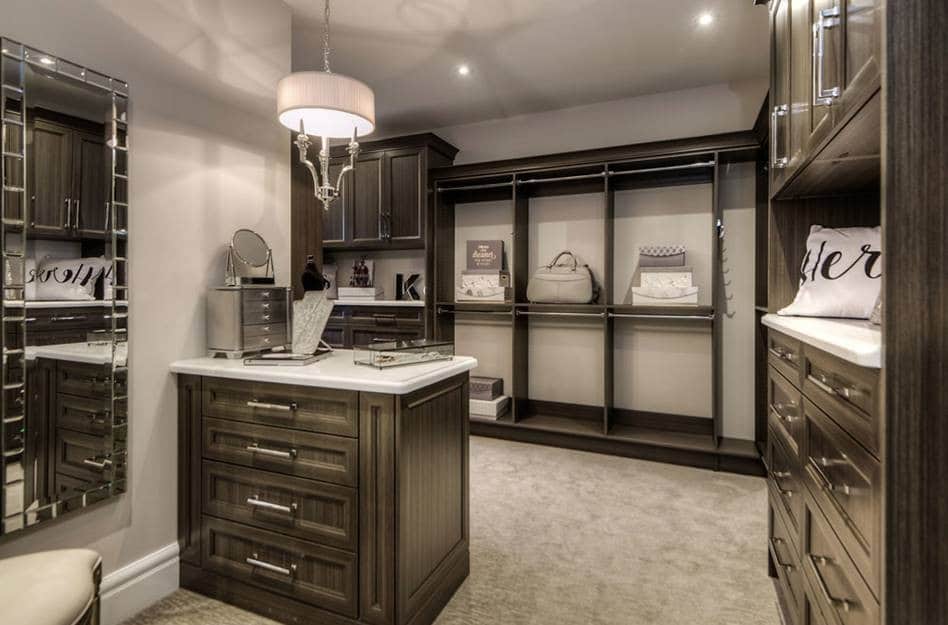 If after reading this you think you're good to start shopping for your project, we have three locations across southwestern Ontario that are open for in store shopping Monday to Friday. We carry a large variety of doors, trim, hardware and can even provide you with samples that you could take with you to see if it's a good fit. Our trained, professionals and knowledgeable staff are always happy and willing to help you with your next home renovation project.
‍