When renovating your home or building your dream home you need to consider all aspects of your home including your interior doors. You may think picking an interior door can be simple, but there are many different types, styles, colours and so many more aspects to interior doors than you think. Riverside Millwork Group offers many styles of doors from moulded panel to the French door to Stile and Rail doors and so much more. In this blog we will have a deeper dive into interior doors, specifically shaker doors and stile and rail doors and why you may be looking for something outside of what you thought you wanted when you typed shaker doors into the search bar.
The Shaker Door
The shaker door is a simple door that features simple square indents. Visually they have flat insets with minimal details. They have a modern minimalist look with clean straight lines in the design. You may recognize the name shaker door which is often referencing cabinetry such as kitchen and bar cabinets, but shaker doors can also be made for interior doors. For interior doors this is a simple and timeless design that provides flat edges and clean lines to the door. These are made by selecting the Shaker Sticking Profile and matching it with the Flat panel profile.  Continue reading to better understand what a sticking profile is and a panel profile is.
The shaker door can be made from one panel and up to six panels. The shaker door can also be made in a single or double swing door as well as a barn door. Below are some examples of shaker doors.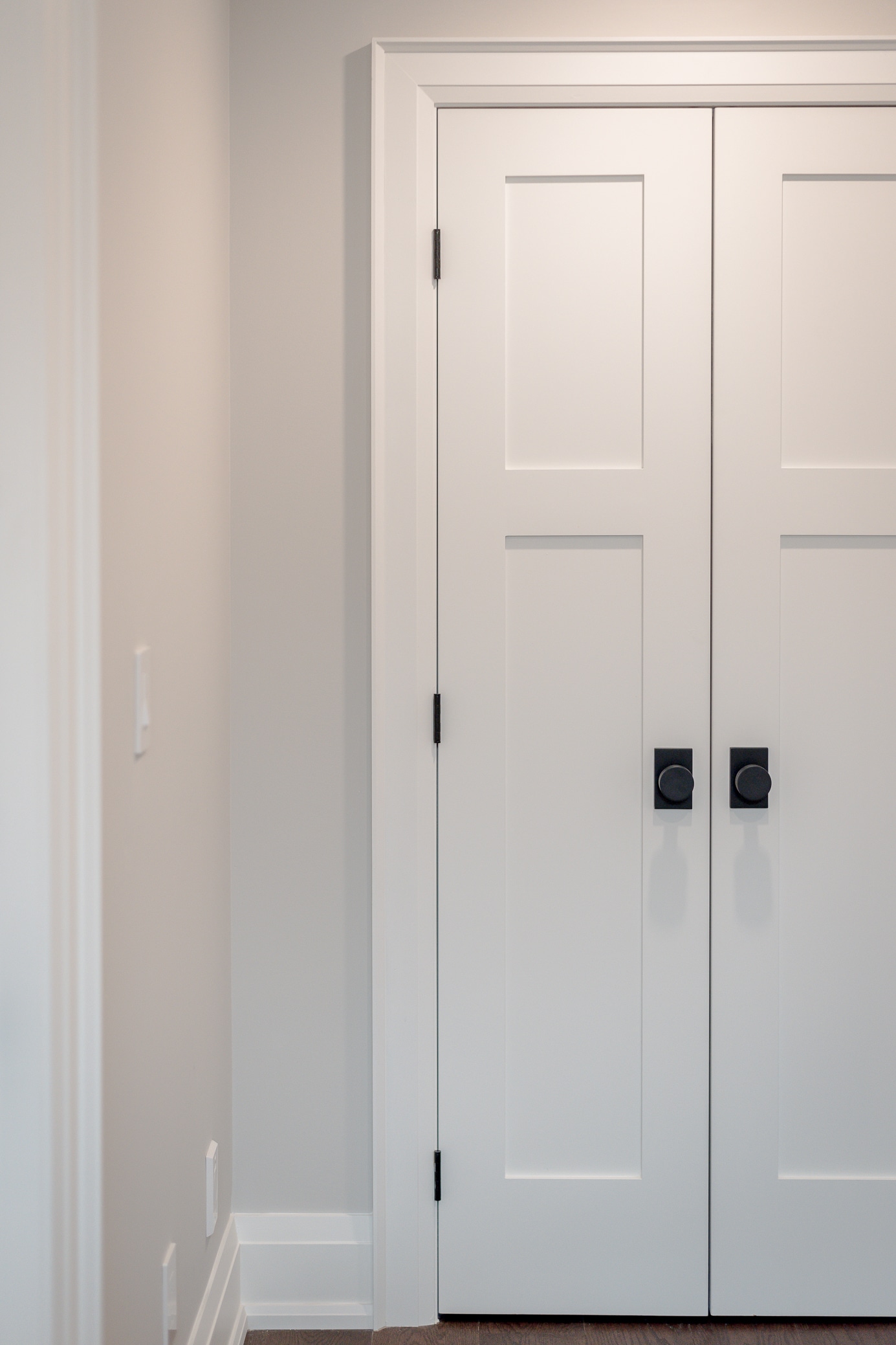 ‍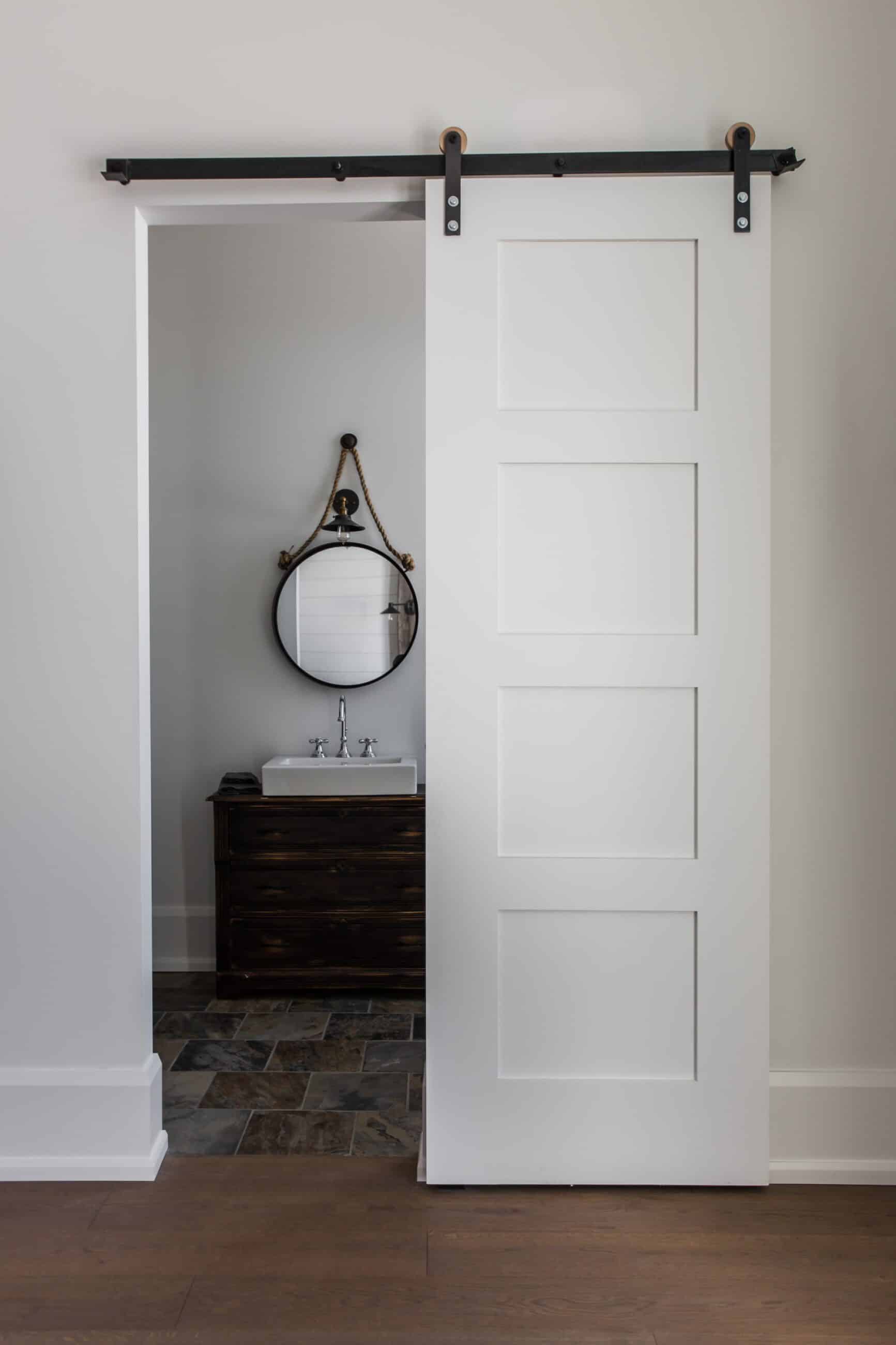 ‍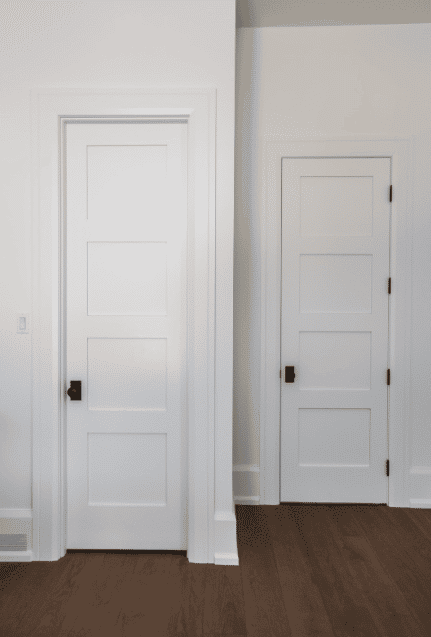 ‍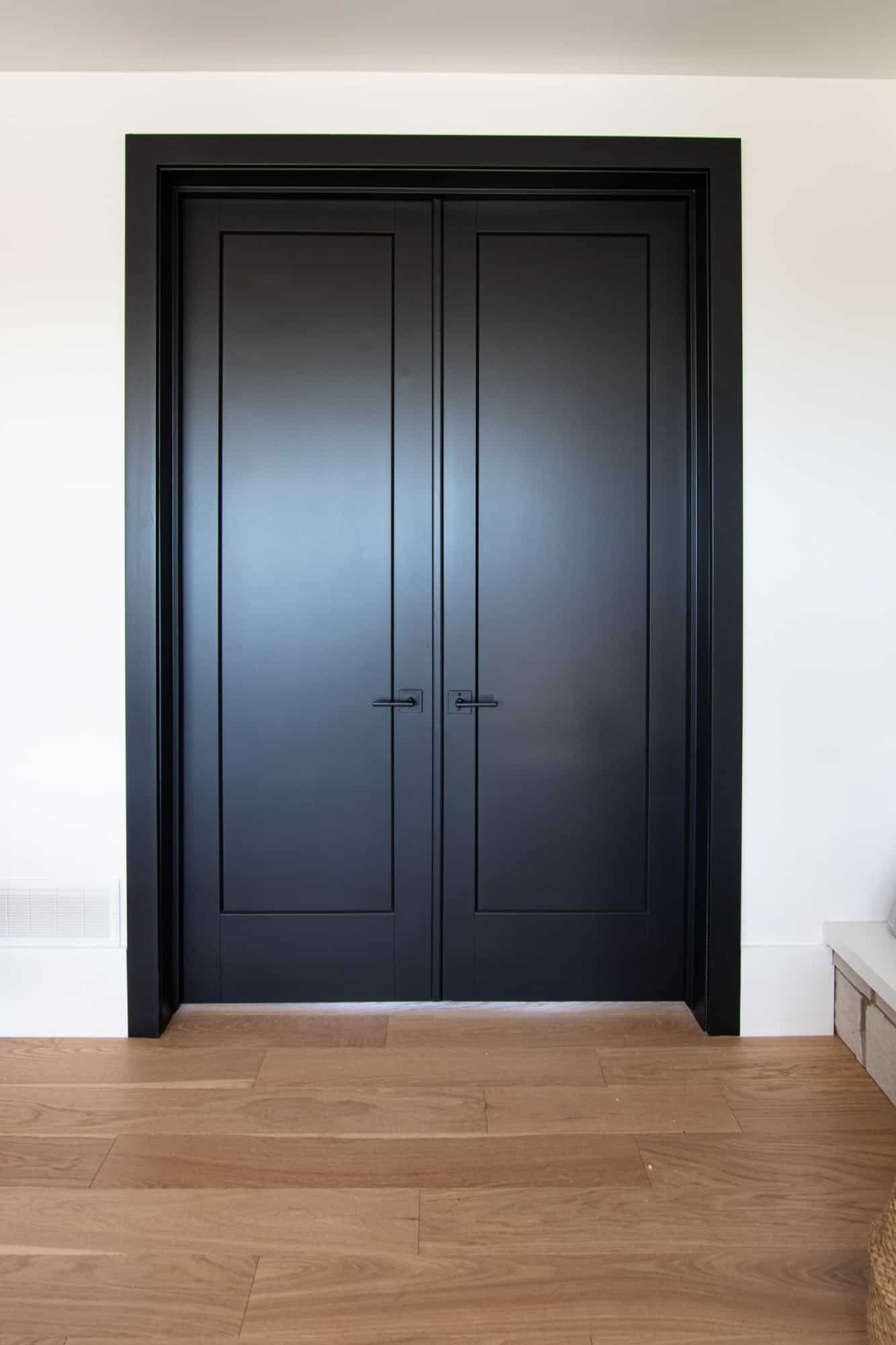 ‍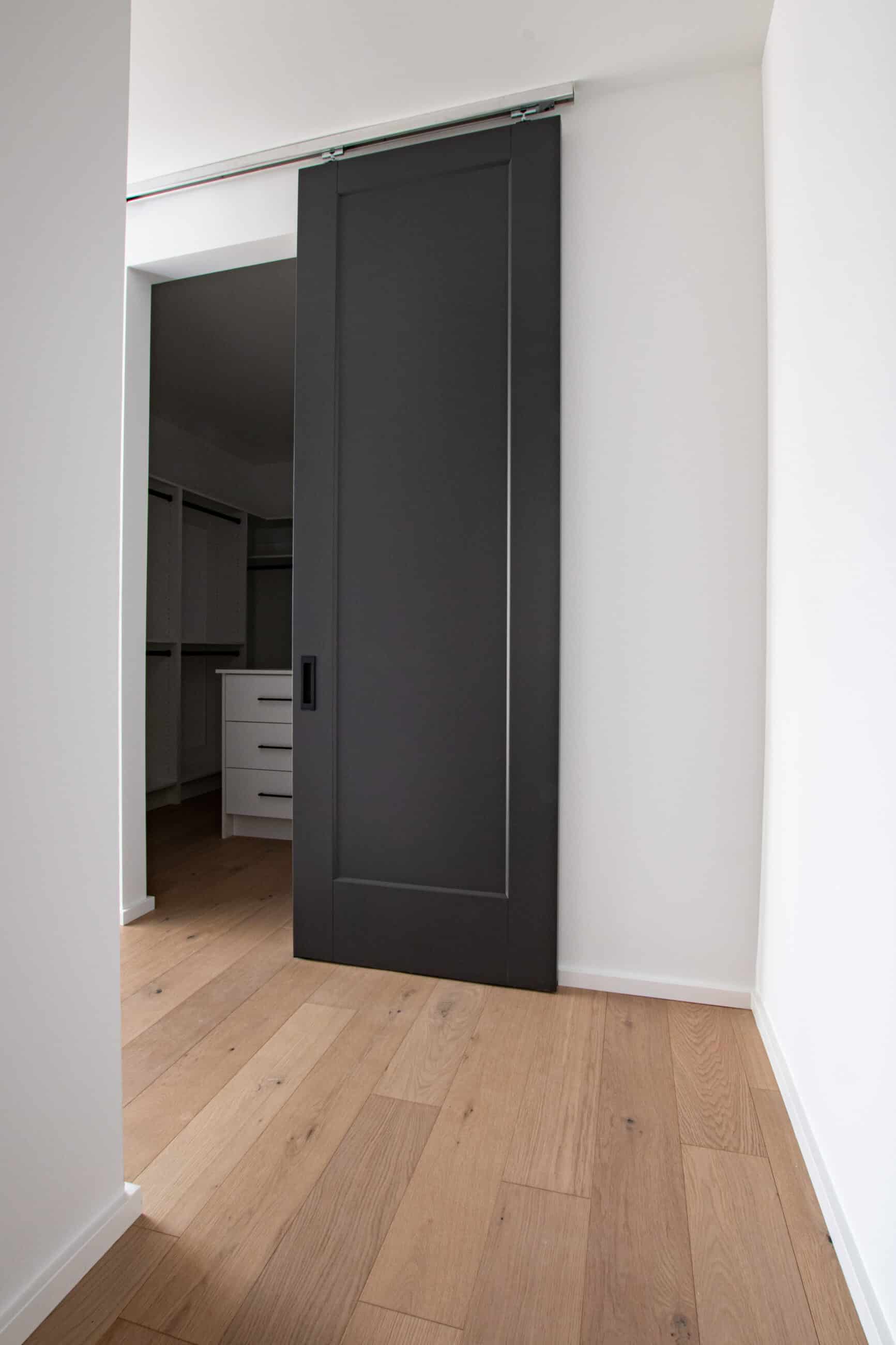 ‍
Stile and Rail Doors
Have you ever heard of a stile and rail door? If you are thinking about upgrading your interior doors in your home or if you are in the process of building your dream home it is important to understand what every type of interior door is and what would best suite you.
Stile and rail doors are a solid wood door with the ability to create a great amount of detail in the design. They are strong and durable, and constructed from horizontal rails and vertical stiles.
When put together, they give the illusion of a single carved piece of wood, these doors require more precise and complex construction techniques, so they come in at a higher price point when compared to the standard Moulded Panel doors. Stile and rail doors are great for durability and noise cancelation, if you are looking for an interior door that will last a long time plus allow each space to have a bit more privacy, a stile and rail door would be the best option for you.
Keep reading to have a better understanding on how stile and rail doors and made in our London Mill.
Sticking
In a nutshell, sticking is a way to plot the key points of an odd shape (usually corners) and transfer them onto a workpiece. Once the key points are marked, you connect the dots to create a cutting pattern that perfectly matches the desired shape.
We have 4 profiles for sticking:

Panels
Panels are the flat components of the door that are framed in.
We have 5 panel profiles: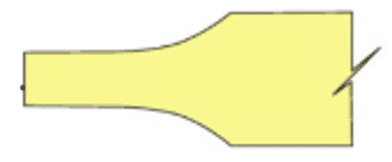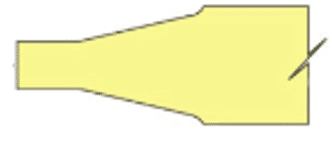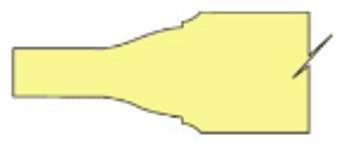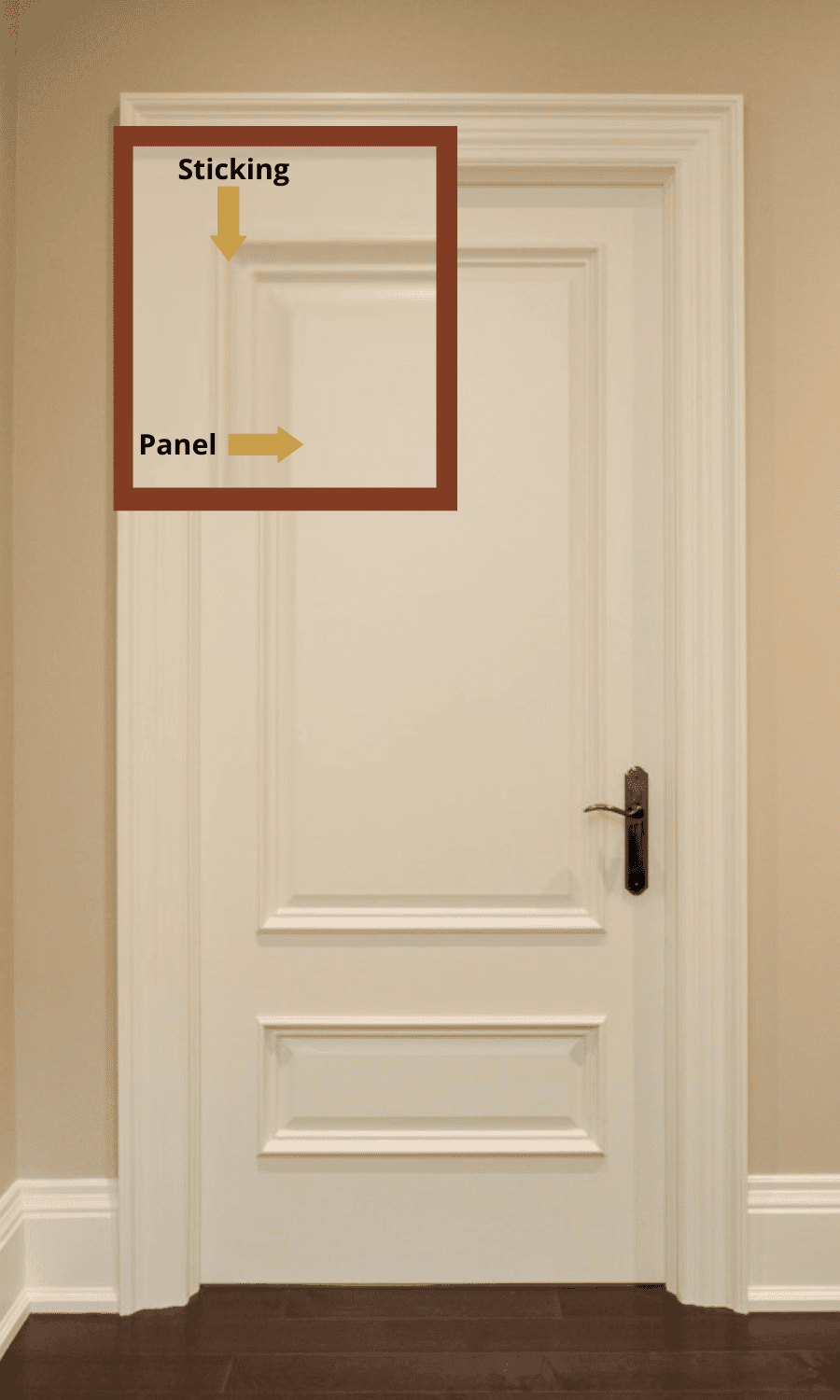 Below are some examples of Stile and Rail doors that are not shaker. This is intended to show you all of your door options within a Stile and Rail interior door, that are not limited to a Shaker style.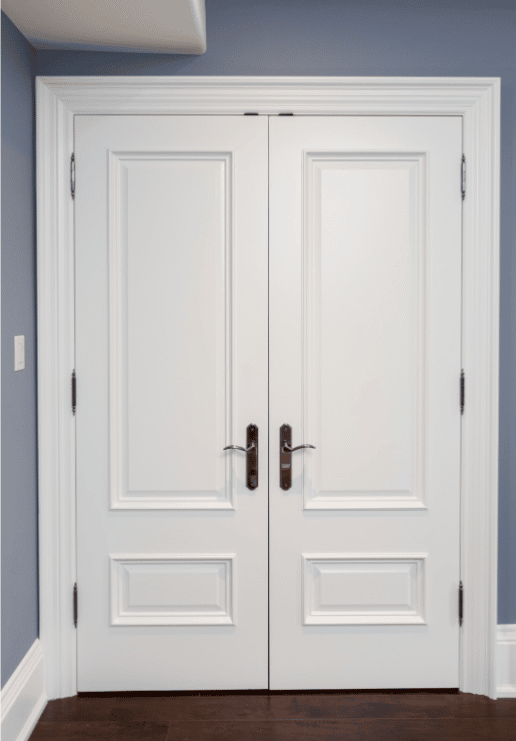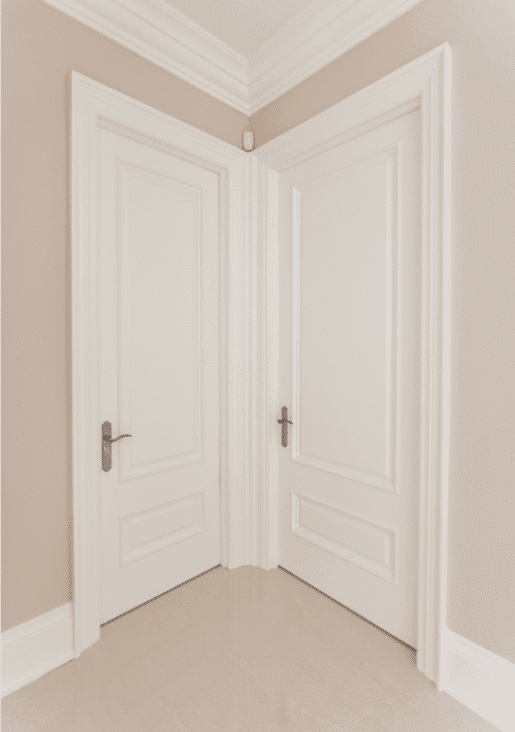 What is the relationship between Shaker doors and Stile andRail doors?
Well, to answer this question, a shaker door is actually a stile and rail door. A shaker door is a style or design of a stile and rail door. The easiest way to tell what stile and rail door is a shaker door is the straight indents and the minimalistic look. As mentioned earlier, shaker doors are made by selecting the Shaker Sticking Profile and matching it with the Flat panel profile. Below is an image that should help with better understanding the process of building a stile and rail door.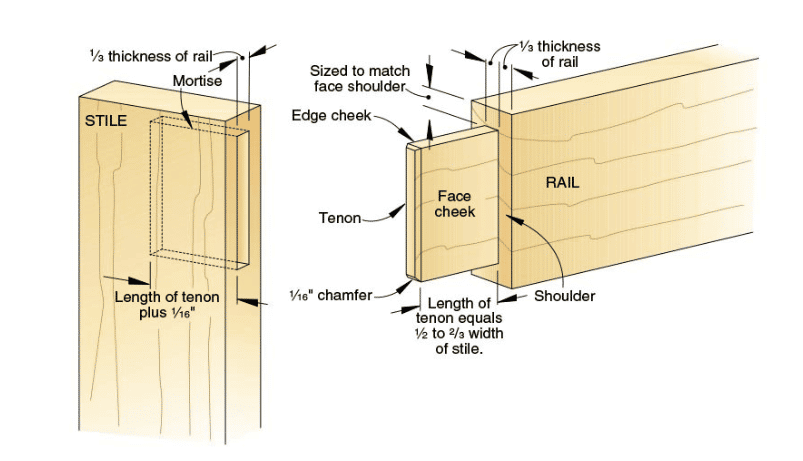 At Riverside Millwork Group we offer Stile and Rail doors in many different styles including shaker doors.
If you're looking for more detail in your interior door than a shaker door will provide, we would recommend some of our other Stile and Rail designs that have a little more detail to draw the attention towards doors you will want your guests admiring.
‍
‍