When people in the construction industry hear U-Channel, they are often thinking about a hollow metal frame used In the construction of many buildings. This is a fair assumption! Being that this product line is still new and fresh to the market for most, it is reasonable to assume a little confusion, especially when we tell our clients we have a U-Channel solution to offer them for an interior wood-based doorway. So, let's get into what a U-Channel is and what you get when you order a complete U-Channel system from Riverside Millwork Group; an innovation that has been helping our clients save both time and money on their projects for over 5 years now.
What is a U-Channel?
A U-Channel is a 'semi' pre-assembled doorway system. The jamb and casing are pre-constructed and cut to length, and ready for installation; these 3 complete parts fit together. Each U-Channel wraps around the rough frame opening (at all 3 sides) which forms a finished door frame. The term 'U-Channel' is in the shape of a "U" covering the sides and ceiling of the doorway.
Hollow metal frames come in a shape of a U-Channel as well which is where this concept was created at Riverside Millwork Group from the idea of the already proven approach with hollow metal frames.
When we work with large volume builders in condos, townhomes, and detached homes we deliver these U-Channels just like the photos below.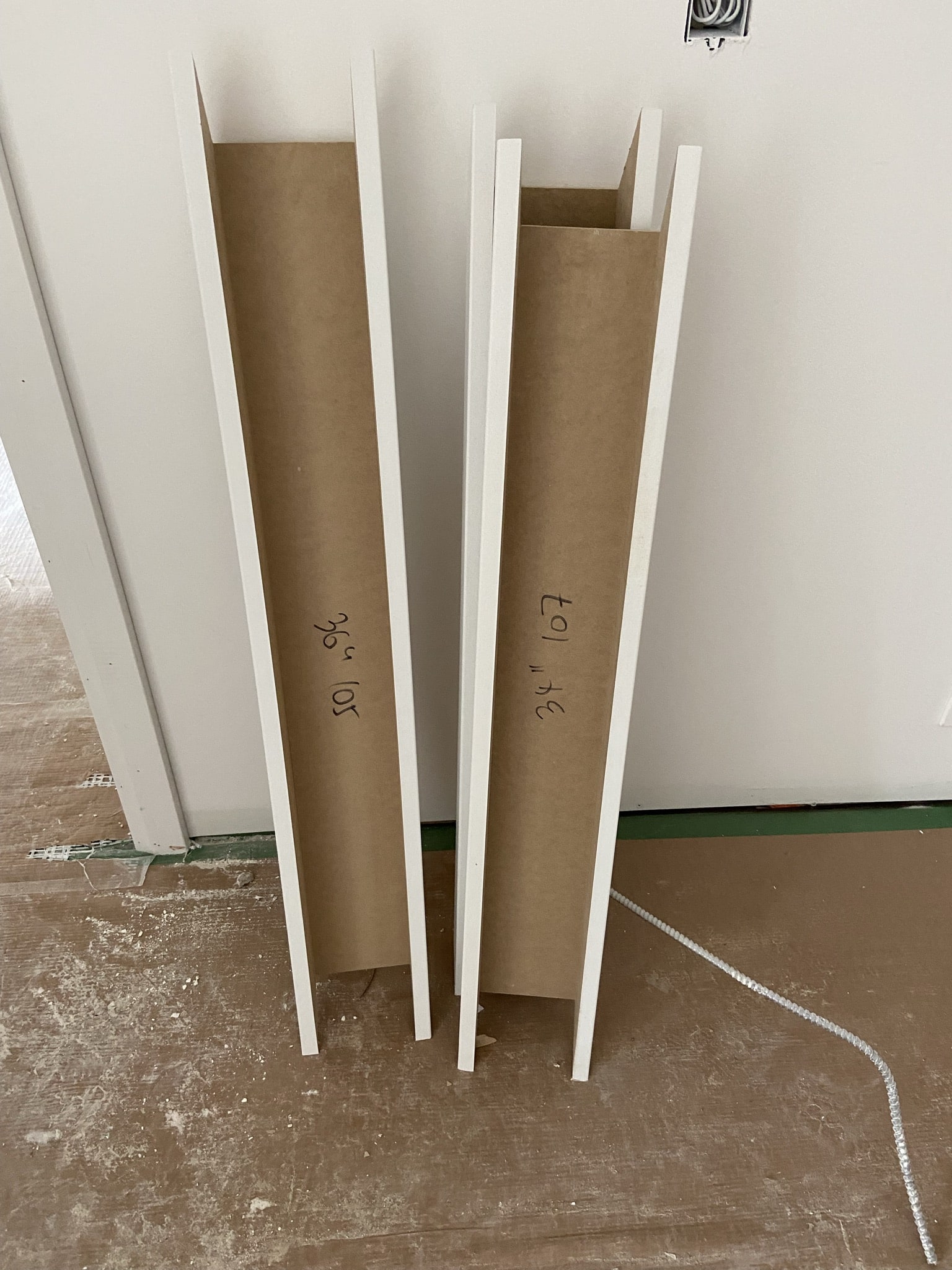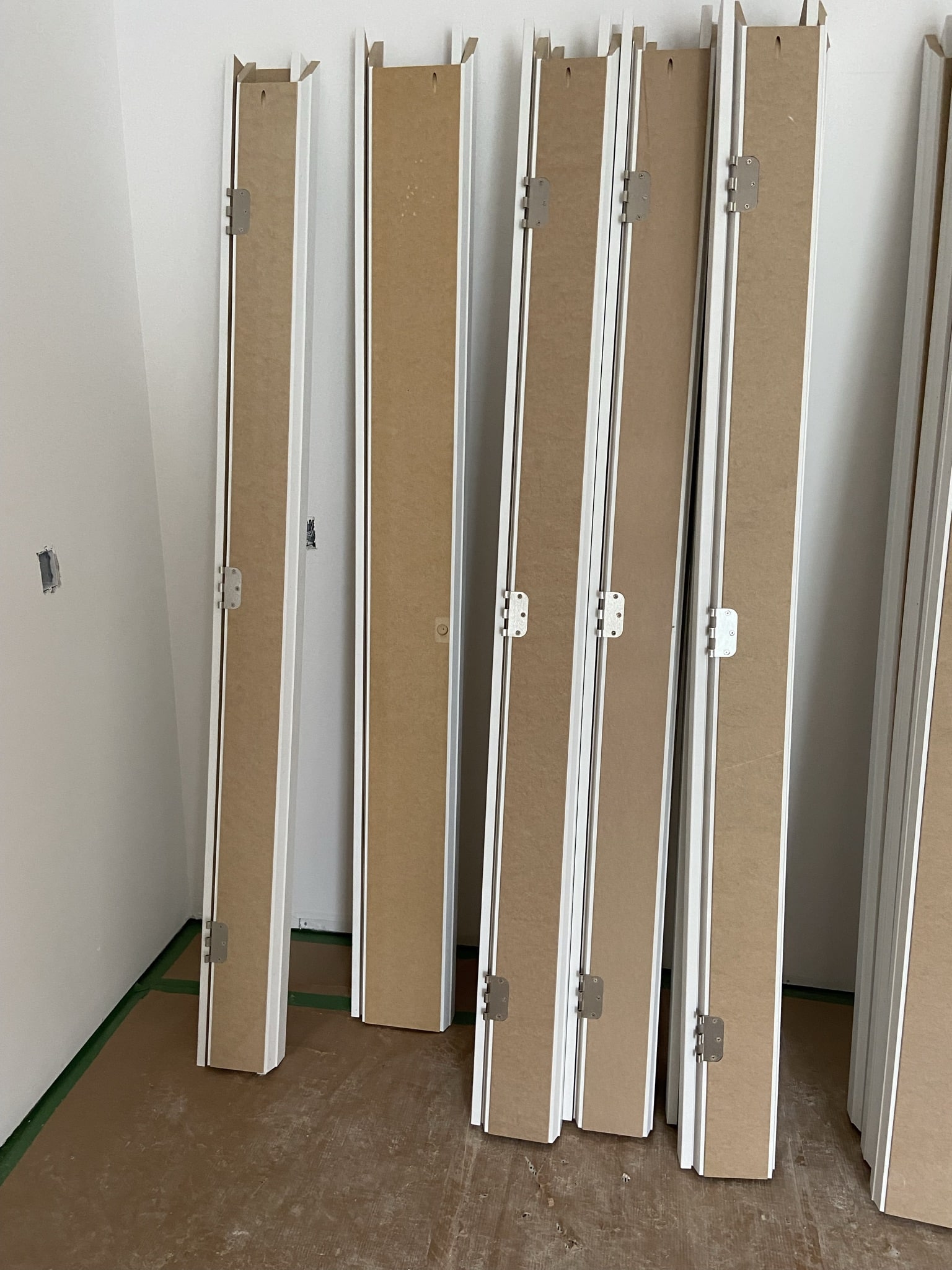 ‍
You can see the vertical and horizontal parts of the U-channel from left to right, there is the casing, jamb and casing.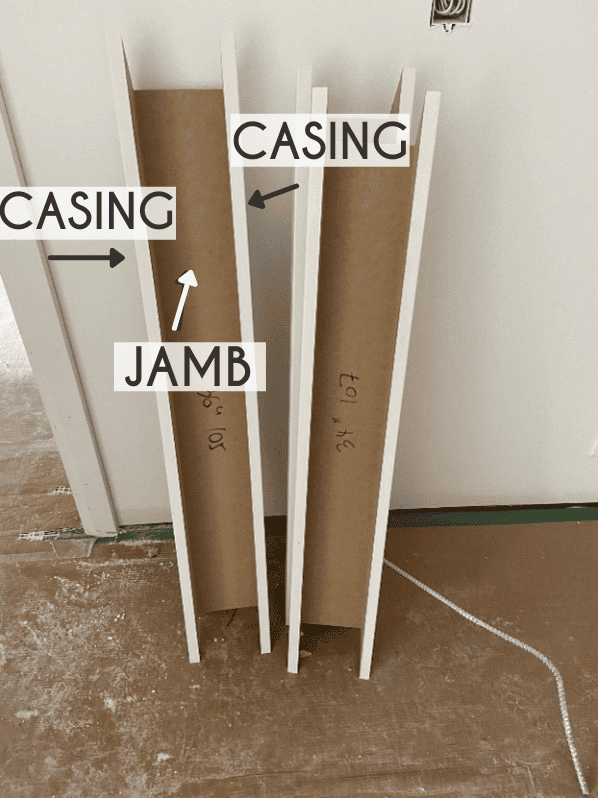 Casing comes as per the clients desired and selected profile. The jamb can come in various widths and heights, and be made of MDF, Finger-joint or different wood species. Note, we can provide and install the hinges both on the U-Channel itself and door with the pin loose. You simply just pop in the pins and the door is hung! Hinges are also as per the client's selection. Please see our hardware page for further details on our hinge options and styles available.
Installing a U-Channel
The installation of a U-Channel can be seen in the video below. The channels are installed in a specific order; first the hinge side, second the top and lastly the striker side. It is recommended that wood glue is applied to each mitre joint. This gluing is to assist in the joint maintaining a clean and tight fit. Wood filler can be applied to the surface of the joint, if required.
‍
With what said, and our demonstration, it is clear that installing the doorway assembly with a U-Channel system demands less time and effort, in comparison to the traditional way of doing this which would be:
1. Assemble and place the 3 jambs into the rough opening, tacking each jamb with nail to hold in place.
2. Level and shim the wood jambs, on all 3 sides.
3. Hang the door and perform final tweaks to the jambs. Use the door to check the trueness of the jambs. Be sure to maintain the correct jamb to door spacing on all three sides. Fasten the jambs thoroughly with multiple nails, at proper increments. Cut the protruding lengths of shims off (flush with the jamb).
4. Install doorstop.
5. Measure then cut casing for 3 sides on both sides of the doorway.
6. Nail and glue casing on both doorways.
Who Should Use U-Channel?
We often find this works best for large volume builders where we are finishing multiple homes or units per day, however, this does also service the contractor and the homeowner well. For our contractors we have heard the feedback on how much easier it is to install, when they can skip all the measuring and fidgeting. This system can essentially be installed all from standing position which the same cannot be said for the traditional route of installing a door.
The feedback from the average homeowner is that yes, it is easier for them to install, especially if you're not well versed with carpentry. A major plus for the general homeowner is that they can install this U-Channels with minimal tools; eliminating the use of a mitre saw and using nothing more than a hammer, nails, glue, and a level.
Frequently Asked Questions
Can any material be used for U-channel casing?
The bulk of U-Channels we produce are made using MDF casing. Other trim wood species work as well, such as finger joint and solid wood.
Are my door options limited with U-Channels?
Majority of doors can use a U-channel.
When is a U-channel not a good idea?
If you are installing a pocket door, a U-channel would not work for you.
What is the cost?
$12-15, per doorway system. The cost is less than the route of doing wood blocking (for steel studs). Less waste onsite too!
‍
‍
‍