We hear it all the time "Are shiplap and Tongue and Groove the same thing?". Even reading this, you may not know that there was a difference between the two. We are here to break down the difference between shiplap and tongue and groove so you can start your next feature wall project with a bang whether you are a homeowner or a contractor, we want to help you make this decision.
‍
What is Shiplap?
Simply put, shiplap is a series of wooden planks nailed to a surface that have as light gap in between each plank. Shiplap is a current trend for finishing a wall or ceiling, that is very similar to the wall paneling we saw in the 70'sand 80's. Shiplap is characterized by long planks, either horizontal or vertical placed and typically painted white for a more modern look compared to the wood paneling that was popular just a few decades ago. It is commonly used for a ceiling to add more depth and draw the eye upward to a tall ceiling. Or for a wall to create an eye-catching attraction that has a timeless elegance to it.
‍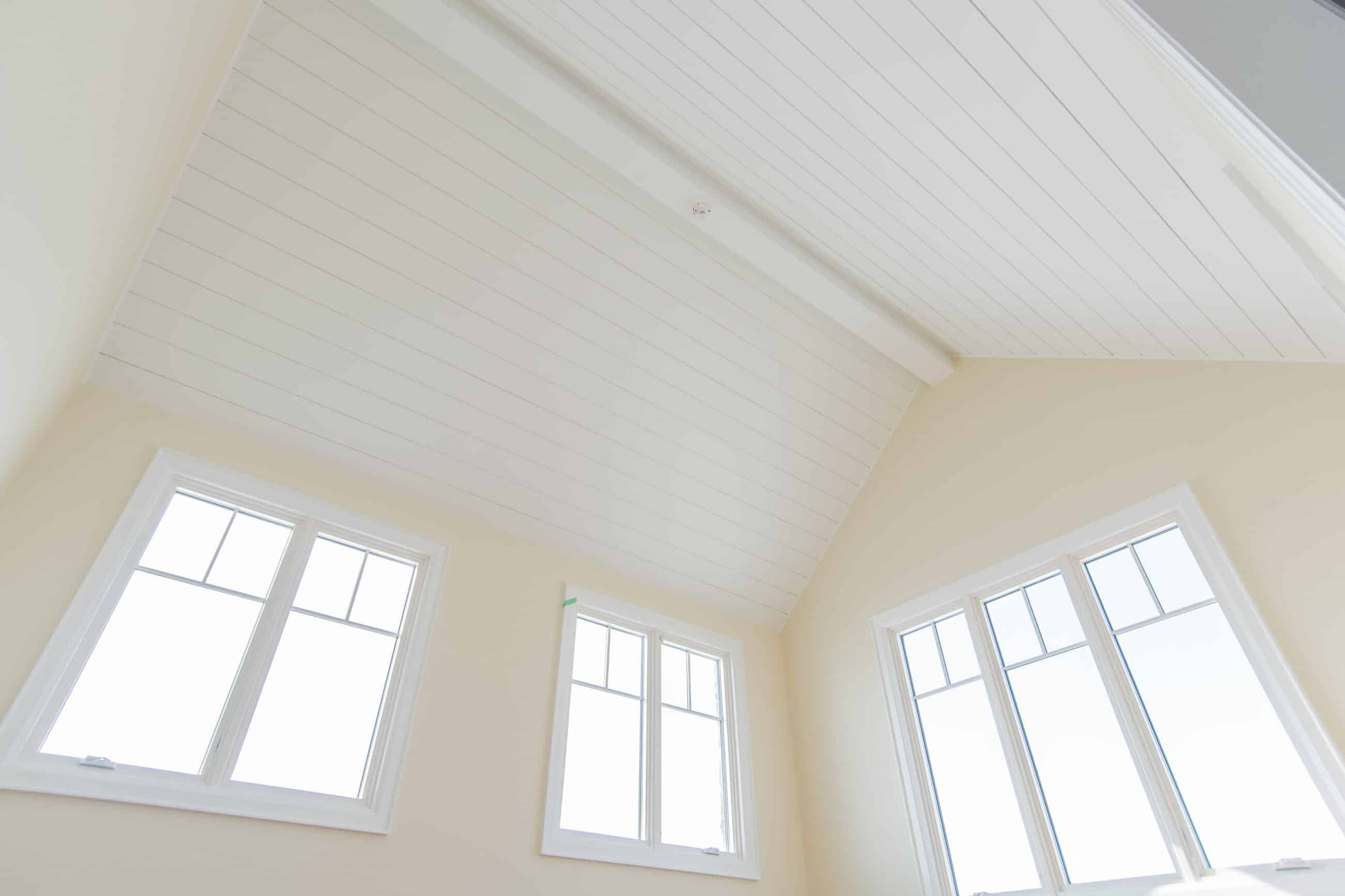 We can see in this example where shiplap is used in a home with high arching ceilings, A shiplap ceiling can elevate a space by offering a simple yet unique touch to a home. Giving the room a directional flow without drawing too much attention to the ceiling.
What is Tongue and Groove?
Tongue and Groove (often just called T&G) is a term for a manner in which you can have two materials come together. It is where one side of the plank of wood has an inlet while the other has an outlet. When you bring one piece to another it will connect much like a puzzle. In contrast Shiplap has a ledge that lays overtop.
‍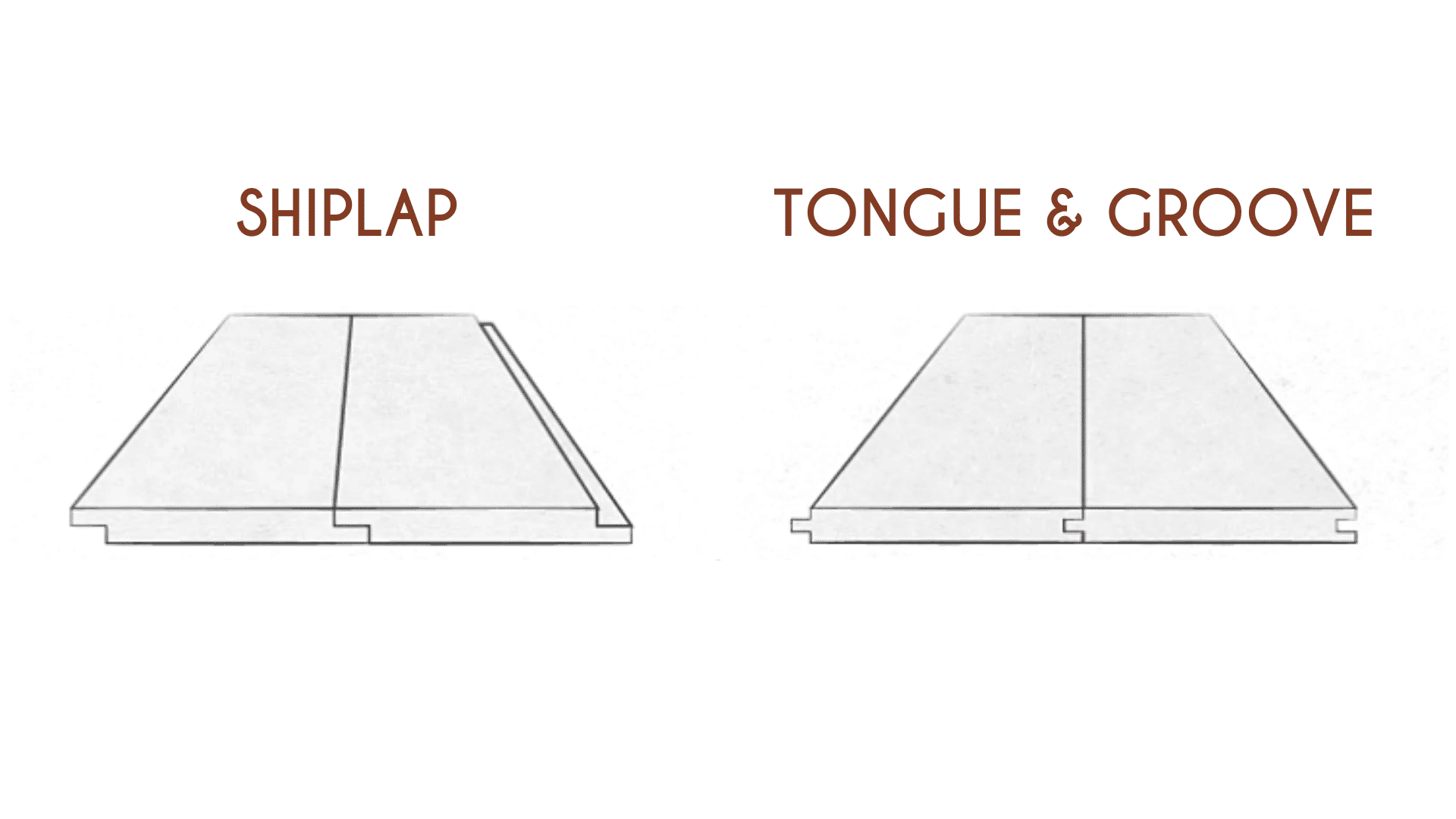 T&G is used widely in construction for plywood, flooring, and tongue and groove paneling as we are talking about here. To install you push the one piece into the other, where they fit much like a puzzle as they hold together.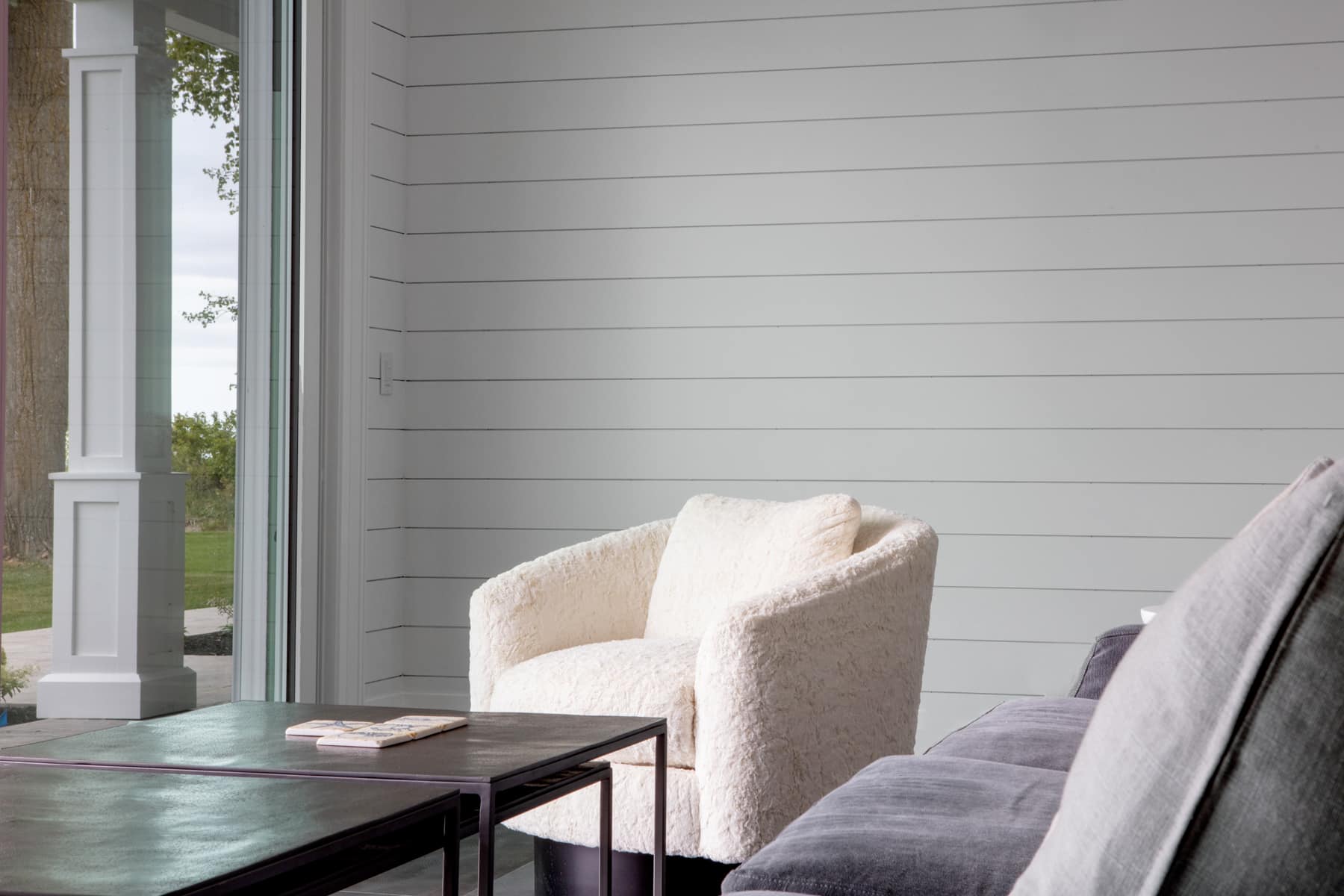 In this home we have poplar tongue and groove wrapped around the entire wall. This is the most simple way tongue and groove on a wall or ceiling can be used. Yet it shows us that it does not take much to use tongue and groove and add a classy yet eye catching element to your home or building.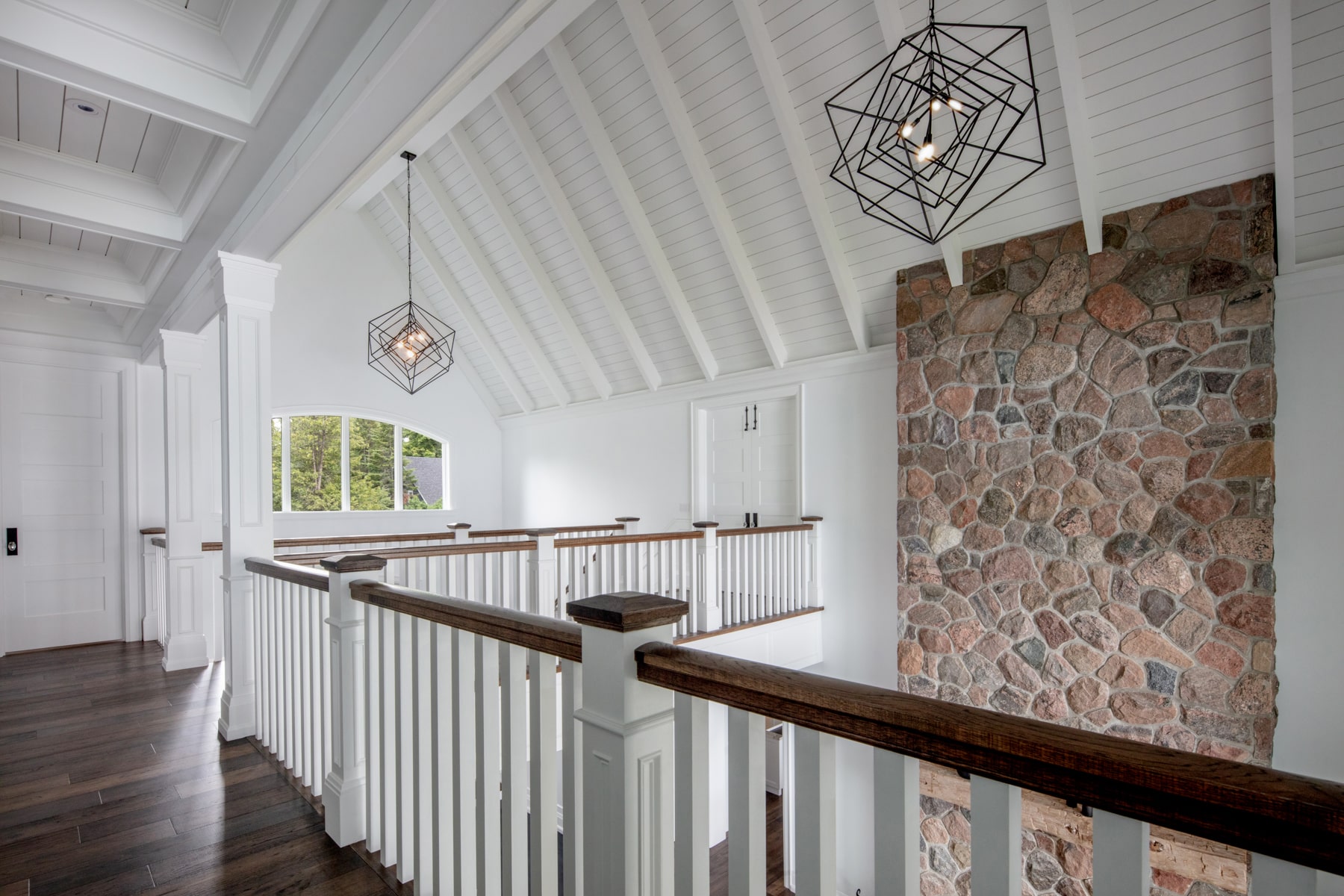 On the ceiling in this home they show us how incorporating tongue and groove paneling with other millwork can add more dimension that only compliments the impressive stone fireplace. This home has poplar faux beams terminating into a stone hearth with poplar tongue and groove on the right. On the left of the image there is a coffered ceiling with poplar tongue and groove and poplar stacked crown moulding. Tongue and Groove can be used alone to add dimension to a room or partnered with beams and crown moulding to get even more dimension from the space.
Check out our Contractor Guide to view all of our Tongue and Groove and Shiplap profiles.
Which one is better?
So now you're looking to make a decision for your project, which one should you go with? Well, it truly depends on your skill level installing it, and what your budget is.
Installation is much easier with shiplap. If you are a DIY master and want to install this yourself, then you would be best served sticking with shiplap as it is an easier installation process. If your main desire is a more durable version, then tongue and groove will be your best option.
From a budget perspective, Tongue and Groove is not available in MDF so if you chose T&G you would be investing more in your project to have poplar, pine, maple or cherry paneling.
If you want to learn more about what we recommend for your upcoming project, contact us today to get a second opinion!
‍